Want a shot at giving Dear Ole Dad the Father's Day gift of his dreams?
Enter to win our $25,000 Great American Backyard Makeover Giveaway and Pops could soon be on the most 'man'-tastic shopping spree imaginable.
How would you spend 25 grand to concoct a true backyard paradise? Here are a few spectacular ideas to get those creative juices flowing!
Splish, Splash
Look no further than this new home in Tampa for advice on designing a swimming oasis fit for a King.
Grillin' in the Desert
What is the best feature to have when it's sunny every single day of the year? Build the BBQ pit to end all barbecues.
Fireside Chats with the Old Man
Naples real estate knows outdoor living. Pull up a chair.
Roll & Reign
With your own private bocce setup at home you'll be a superstar at the community court. Who's next?
Esplanade Golf & Country Club at Lakewood Ranch
Drinks on the Veranda
Upgrade from 'dad' to 'father' with a classy outdoor lounge. Cheers!
Residence 4 at Estancia at Cielo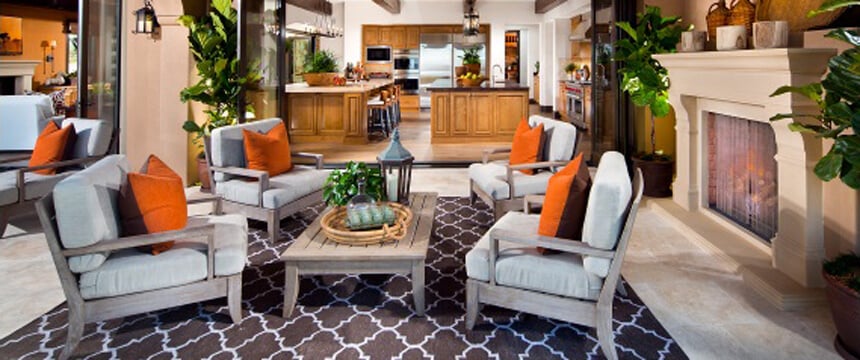 Need More Inspiration?
If you haven't already pinned us, visit Taylor Morrison's Pinterest Page for loads of fun & exciting home décor concepts both inside and out.