Taylor Morrison homes share one thing in common. Open spaces for backyard fun!
Live summer to the max with a fantastic evening under clear night skies.
Desert Drive-In at Your New Home in Phoenix
Home cinema projectors are more affordable than ever. A wall plus a boat load of snacks converts any space into a thrilling open-air theater. Give it a try at your stunning Belmonte Landmark Collection home.
Colorado Campout: Arvada Real Estate
Life in the Rockies means plenty of outdoor excitement. Fashion together this easy-to-set up DIY canvas tent for when the little ones want to go camping on a work night.
At Leyden Ranch The Roaring Fork Collection, homesites are extra-large for extra fun.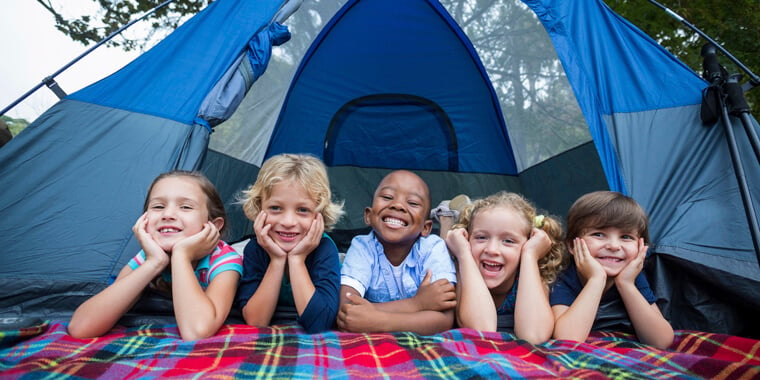 Atlanta is ready for S'More Fun!
Pick up a ready-to-go fire pit from the local hardware store and roast marshmallows under the stars.
For a twist try gourmet s'mores or innovative banana packets at your spacious executive-style Highlands at Sawnee Mountain estate.
Some BIG Time Games
Turn your backyard into a scene from Alice in Wonderland. And if chess isn't your game, how about shuffleboard or glow-in-the-dark bocce?
For inspiration, tour the Plan 10 Addison model home at Fiddyment Ranch.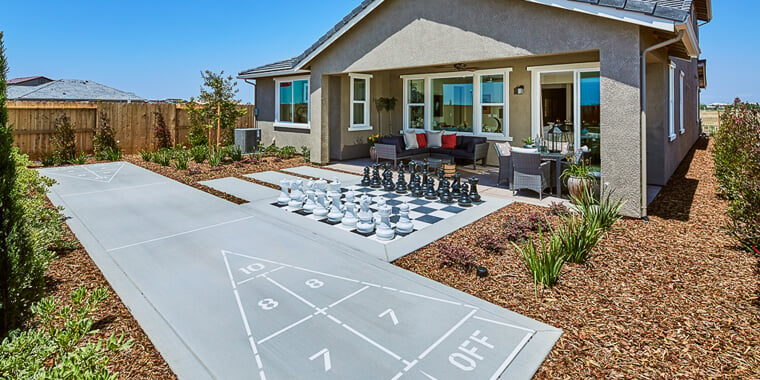 How do you spend your summer evenings in the backyard? Share your comments below.