Residents of Southern California new home communities have got it good. After all, the end of summer fun in the sun segues right into autumn fun in the sun!
Seriously, if you're a craft beer totin', wine lovin' foodie, you'll need to keep weekends free this September. With so much good stuff going on this month, Labor Day is only the beginning.
California Dreaming is alive and well so get out there and get after it.
LA COUNTY
Since 1972, Fiesta Hermosa has built a name as the biggest and best arts & crafts festival in Southern California. And in 2016, this annual Labor Day Weekend beach party might just be the area's hottest destination for live music to boot! With top cover bands belting out U2, The Who, Santana and Van Halen hits, the beer & wine garden will transport you back to the rocking 1980s.
On September 10th from noon to 4pm the Redondo Beach Pier turns into a giant canvas. Stop by and express your inner artist at the annual Back-to-School Chalk Art Festival.
Explore Sol y Mar
Interested in $5 passes to the LA Fair?
You're golden.
September 25th is West Covina Day at the Fair, giving you access to all the rides, animals, food and fun for the price of a latte!
And to help children in need while enjoying a day on the links, sign up for the West Covina Charity Golf Classic at South Hills Country Club. Tourney kicks off at 10am with a shotgun start September 19th.
Learn More about Magnolia
ORANGE COUNTY
Prepare for a night of dinner & laughs with Comedy Unleashed. The hilarious Jason Collings headlines a charity show at the Irvine Improv on September 20th. Buy tickets online or at the Irvine Animal Care Center.
Irvine's Global Village Festival is a multicultural event featuring food, music and fun from around the world. Enjoy tasty international cuisine, a host of fascinating exhibits and an interactive kids' village with crafts & activities. September 24th from 10am-6pm at Bill Barber Park.
Explore Capella
Discover Saviero
Welton at Beacon Park
Embrace your inner Cervantes at the Cabrillo Playhouse! Ride along with Rocinante through the musical adventure of Man of la Mancha. Shows run from September 16th through mid-October Thurs-Sun.
And for the skateboarder in the house, register to compete in the San Clemente Open Skate Contest September 10th at 8am. Non-skaters are encouraged to attend, too. There will be food vendors, fair activities and live entertainment.
Visit Sea Summit in San Clemente
Head to Lake Forest Sports Park on September 17th for the city's fun-filled Family Carnival. Popular food vendors will provide the refreshments for live performances by The Rockabillys and Pickleback Shine. Leave room in your belly for the watermelon eating contest!
Lovers of hops and barley have been counting down the days to the next OC Brew Ha Ha craft beer festival. Unlimited tastings from 90+ breweries means over 200 brews to choose from.
Visit Camden Square
The Great Labor Day Cruise is a cannot miss for classic car aficionados in Costa Mesa. The thrilling 3-day event runs Sept. 2-4 so get ready to rev your engines at the OC Events Center.
And on the following weekend get your taste buds ready for a culinary festival unlike no other. Tastemakers of Orange County is a brand new foodie event celebrating the flavors of Asia and the Pacific Islands.
Consider VIP admission for early access and cooking demonstrations with featured chefs. September 8th from 6-10pm at SoCo and the OC Mix.
Discover Superior Pointe
Learn More – Lighthouse
The San Juan Capistrano Greek Festival Sept. 23-25 is a free event celebrating Greek fun, culture and traditions. Delight in flaky Greek pastries and swill classic Greek wines. Enjoy stunning Byzantine art and authentic live music.
Would be captains of the high seas will be exalted to board the seaworthy crafts at the Ocean Institute's Tall Ships Festival. Bring your little pirates and mermaids to Dana Point September 9th through 11th for a variety of different events.
Explore Pacifica San Juan
There's a reason why gourmets flock to Newport Beach. This is a town with a reputation for great food and fine wine.
Running from September 29th through October 2nd, the Newport Beach Food & Wine Festival is a truly boutique, world-renowned experience, not to me missed by those with discerning palates.
And for a taste of New Jersey in California, get your tickets for The Springsteen Experience at Newport Beach Concert on the Green September 11th.
Discover Echo 56 in Newport Beach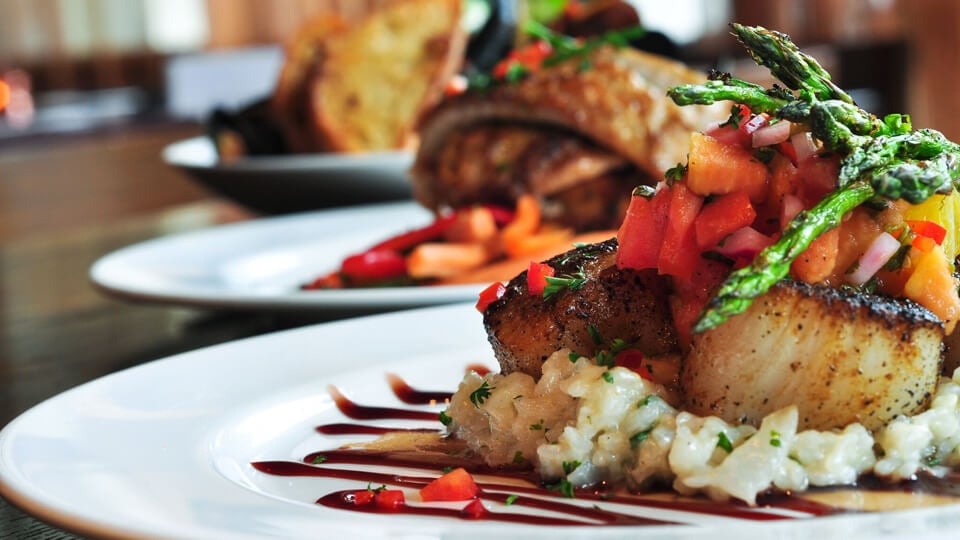 SAN DIEGO COUNTY
8 glorious days of taste bud adventures. Choose from over 180 restaurants participating in this year's San Diego Restaurant Week from September 25th to October 2nd. Discounts, happy hour specials, unique "tasting" sampler menus and more!
Celebrate San Diego's naval history with Fleet Week all month long. From high-flying air shows to destroyers, cruisers and all sorts of amphibious craft. It's the waterfront event of the year.
Discover Elms
Visit Rancho Santa Fe Garden Fair & Market on Sept. 10th and perfect your green thumb! Along with presentations and landscaping consultations you can purchase plants or other gifts. Admission is free and there will be face painting and fun for the kiddos.
Named a "Best Fête" by Modern Luxury magazine, the Starry Starry Night Gala benefiting Voices for Children is one of the year's top charity events. Plan for an evening of dinner, dancing, cocktails and conversation under the stars on September 24th at the San Diego Polo Club.
Discover Estancia at Cielo
On Saturday, September 10th, Holiday Park converts into a beer swiller's dream. Carlsbad Brewfest will feature dozens of craft breweries, music, entertainment, games and plenty of food. Tasting hours run from noon to 4.
It's not till October but you'll want to plan ahead to make time for the La Costa Film Festival running 4 days from the 13th-16th. It's the area's premiere annual film event and the only time of year that Hollywood comes to La Costa!
Explore Seagrove
Try out your sea legs (quite literally) at the annual Labor Day Pier Swim sponsored by the Oceanside Swim Club. The 1-mile race at the Oceanside Pier takes place Monday the 5th so register as soon as possible for a lower fee and race t-shirt.
Revel in life by the sea at the Oceanside Harbor Days festival Sept. 24-25. Two event filled days of sun, sand, and surf include exciting experiences such as the Pirate Village and the popular Nail 'n' Sail Competition. Entertainment, food, music and arts & crafts available all weekend long.
Explore Cottages at St. Cloud