October 31st is just around the corner and Taylor Morrison communities across the nation are gearing up for frightening fun this Halloween. From haunted houses in Houston to creepy Colorado homes, no costume party is complete without some ghastly good grub!
Tempt your taste buds and your imagination with these awesome Halloween snacks.
Out the Sarcophagus & Into the Oven
Forget about pigs in a blanket, bake a tray of Mummy Halloweenies! Use traditional hot dogs for the kiddos or upgrade to kielbasa for grownup get-togethers.
A Healthy Hallow's Eve
Take a break from digging into the candy bowl and slice up a platter of vitamin filled Silly Apple Bites – and then get back to the chocolate!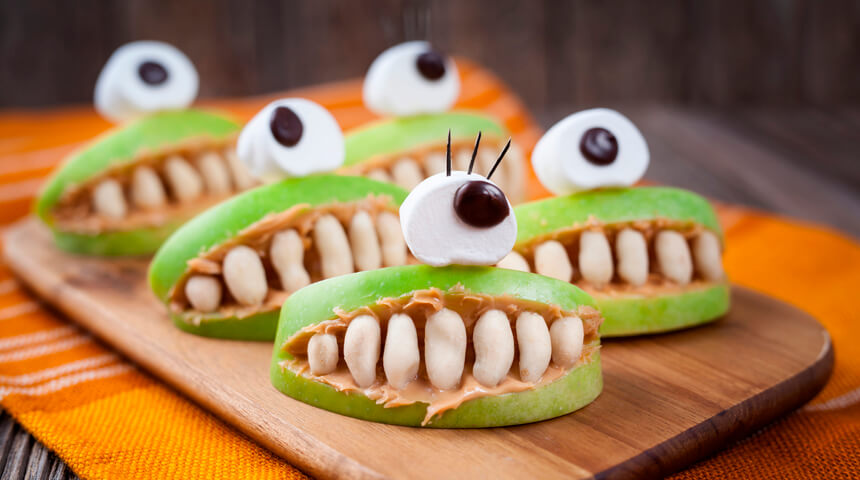 3 Holiday Shooters to Die For
Liven up the zombies at your soiree with tasty adult beverages:
Party goers will be doing the Monster Mash in no time.
Boo! Shock Guests with Gross (but Tasty) Goodies
Terrifying to look at but scrumptious to gobble like a goblin.
From freaky faux fingers to guacamoldy eyeballs, brain dip and more. Delish's Halloween Blog is a treasure trove of disgusting but delicious delicacies.
Blood worm, anyone?