Choosing the right design for a kitchen backsplash design is an art. Get it right and you'll entertain a chorus of oohs & ahhs – get it wrong and you'll meet raised eyebrows.
Lucky for you, Taylor Morrison is willing to share a few industry secrets.
In this post, we'll look at 5 popular backsplash designs and talk about their ideal application. We'll show real-life examples from current floor plans so you can see how our talented design team integrated each style into different kitchen motifs.
Follow the link in each subhead to take a full tour of the home.
Don't be fooled by the simplicity of Straight Lay tile pattern. Sometimes "less is more" when talking kitchen décor!
Straight Lay tile pattern features a clean, contemporary look that's extremely versatile. Select from a wide range of tile sizes, colors and materials on the market.
Consider using contrasting grout color and 1″ square tiles as shown here in this new Naples, FL home: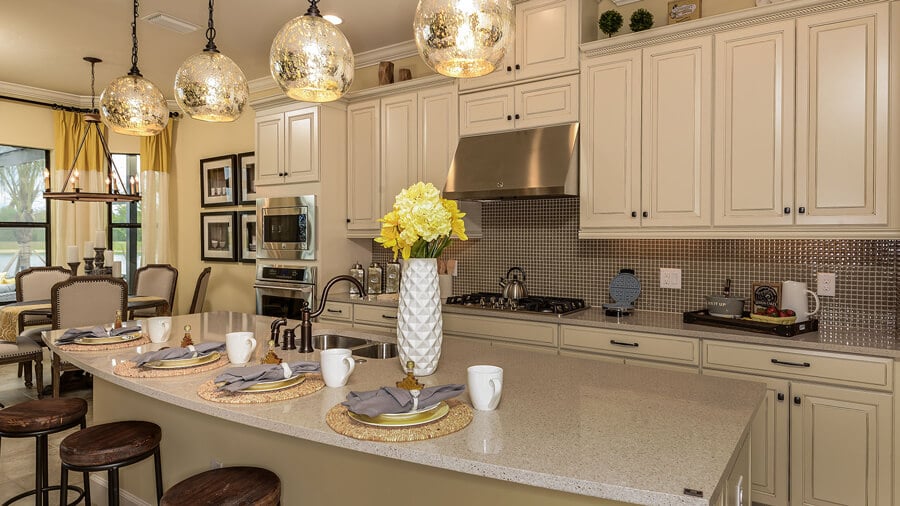 Similar to Straight Lay with a twist. A 45-degree twist to be exact.
Also used in kitchens where designers don't want the tilework to clash with other elements in the space, Diagonal tiles maintain their simplicity while adding a touch of eye-catching flair.
Pro Tip: Perfect for narrow kitchens, Diagonal tiles create an optical illusion to make a room appear wider.
Another Florida home, this time we'll head to Sarasota: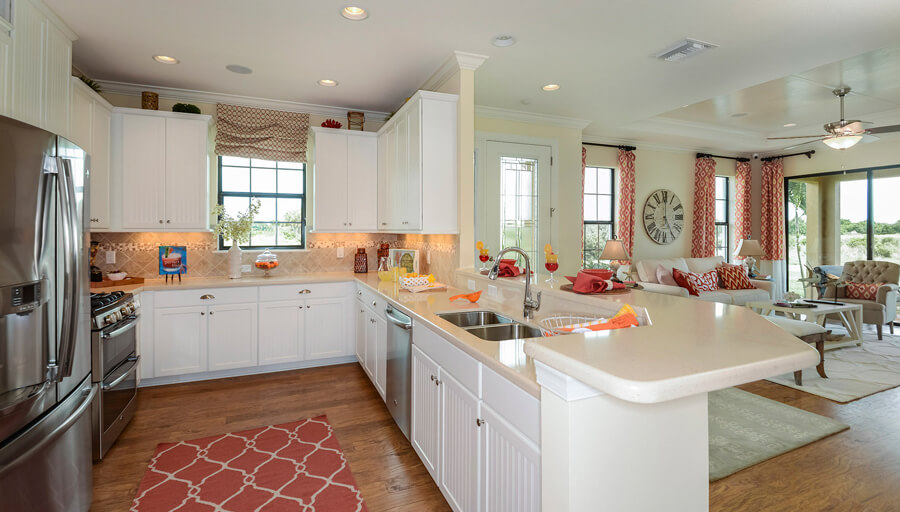 A simple twist is to add smaller accent tiles at regular intervals to add depth to the theme. The idea here is to add a little more emphasis to the tilework to make it a greater feature of the space.
See how a White Marble Diagonal pattern with black square accents adds another dimension to this Dallas home: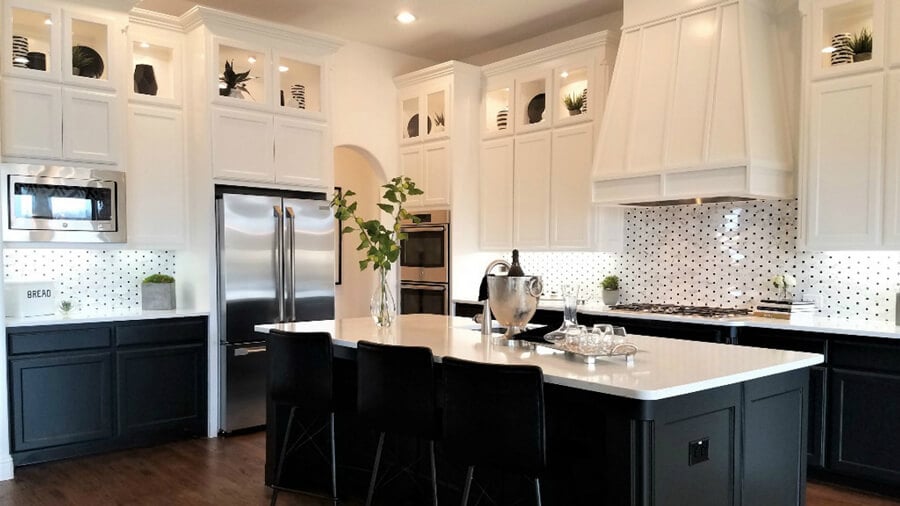 Overlapping rectangular or subway tiles in a brick-like pattern is called a Running Bond. This pattern is tremendously adaptable and perfect for kitchens with uneven or incongruent lines. The staggered pattern fools your eyes into viewing the entire backsplash as a "whole" instead of focusing in on individual tiles.
Pro Tip: The beauty of a Running Bond is the option to place different colored tiles in non-symmetrical patterns. Look at how well this concept works with glass tiles at this luxurious Darling Home:
Don't be a square! Opting for a different tile shape is just what the doctor ordered when you're hoping for the backsplash to be the focal point of the room.
Run your tile all the way to the ceiling for full effect: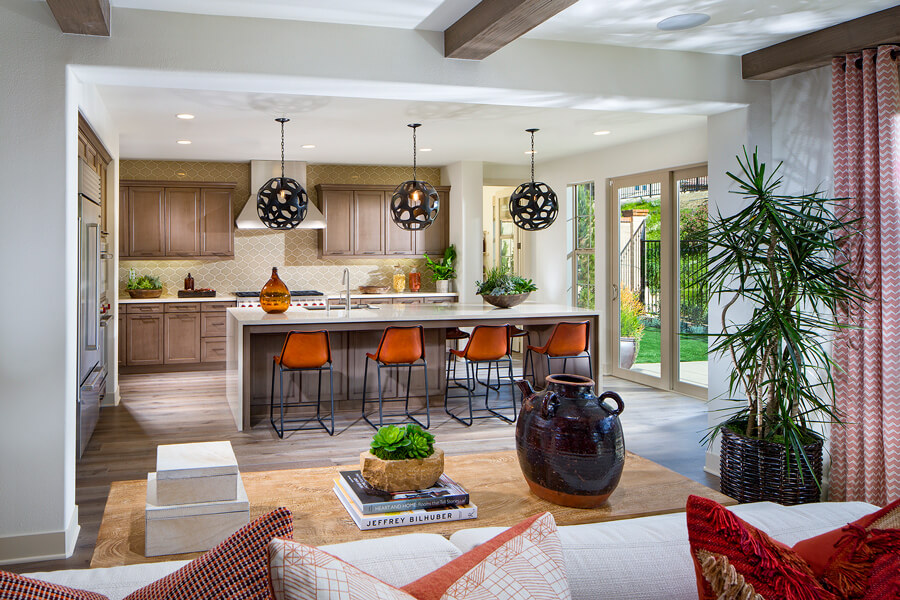 Installing a stone backsplash to match your island is a truly innovative technique for creating a classy, sophisticated look:
We Want to Hear From You
Which backsplash design is your favorite? Share your ideas in the comments below!