The best part about living in So Cal is that the conclusion of summer doesn't translate to the end of summertime fun. September is chock full of exciting happenings that make it easy to live inspired.
Find events and activities near your Taylor Morrison community or make plans to explore a new corner of the gorgeous Southern California coastline.
SAN DIEGO COUNTY
The Labor Day Pier Swim has been an Oceanside tradition since 1929. Hardcore swimmers and laid-back sea lovers alike hit the breakers every year for the one-mile race circling the historic pier.
Oceanside Harbor Days return September 16-17 from 9am-6pm on Saturday and 9am-5pm on Sunday. Come for the arts & crafts or Pirate Village and stay for the fantastic food booths. Admission is free.
>> Explore Cottages at St. Cloud
Southern California's most-anticipated art event of the year is back. Art San Diego 2017 will feature over 500 artists, exhibitions and special events. A four-day affair attracting thousands of high-end collectors, join art aficionados from across the country at Wyland and Expo Center, September 28th through October 1st.
Fashionistas won't want to miss the Art of Fashion runway show and luncheon September 14th from 10am-4pm. Arrive early to take part in the champagne reception.
ORANGE COUNTY
The Balboa Island Carnival & Taste of the Island offers an afternoon of family-friendly fun with great food and live music. Enjoy the beer & wine garden or roll up your sleeves to participate in the pie eating contest. September 24th from 1-5pm.
Join the Newport Beach Historical Society for their 50th Anniversary celebration of local culinary history. Friday, September 22nd from 6-9pm, the Taste of History event is an evening of fine cuisine tasting overlooking the harbor. All your favorite Newport Beach eateries will be on hand. Tickets are $50 and this event will sell out so be sure to plan ahead.
>> Discover Echo 56 in Newport Beach
Take to the skies with the thrilling Huntington Beach Airshow, September 29th through October 1st. Winner of the ASV "Airshow of the Year" award, it's an event you won't want to miss.
Presented by the KSK Cancer Institute of Irvine, the Cruising for a Cure classic car show. See over three thousand antique vehicles and visit 200+ booths/vendors at the world's largest one-day charity car show at the OC Fairgrounds on September 23rd.
The San Juan Capistrano Greek Festival returns September 16-17. Bringing the sights and sounds of Greece to So Cal, taste Greek wines and sample flavorful lamb chops, souvlakia, gyros or tasty Greek village salad. Music, dancing, culture and more.
On September 17th at 3pm, join the SJC Historical Society for their Annual Heritage BBQ.
Support outdoor recreation and skateboarding in San Clemente at the annual SC Open Skate Contest at Ralph's Skate Court on September 16th. Vendors will be selling related merchandise and apparel.
Celebrate 15 years of providing innovative cultural programs for the community at Toast to the Casa on September 23rd at 5:30pm. Your ticket donation includes exquisite entertainment with deliciously prepared fare from 20+ local restaurants, wineries & breweries. Participate in a live & silent charity auction.
>> Visit Sea Summit in San Clemente
Comedy Unleashed is your chance to laugh the night away while supporting the Animal Care Center of Irvine. Tickets are just $35 and include dinner and the show at the Irvine Improv. Doors open at 5:30 and the show starts at 7 on September 19th.
The Global Village Festival at Bill Barber Park celebrates the wonderful diversity found in Southern California. Join the party September 23rd from 10am-6pm to enjoy food, dance, music and crafts from around the world.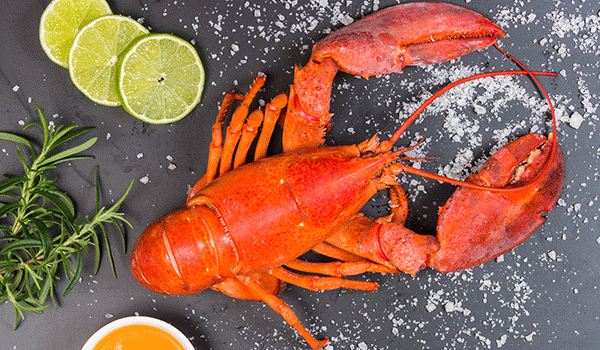 LA COUNTY
The Redondo Beach Chamber of Commerce & Visitors Bureau says this year's Lobster Festival will feature More to Sea. More food, more music, more fun and more sun! Running from September 22-24, head lobster bistro chef Jessica Jordan is back for her third straight season of serving up your favorite deep red crustacean.
Portuguese Bend National Horse Show presents an incredible opportunity to support Children's Hospital. The show runs from September 8th through 10th and is designed to replicate the feel of a hometown fair. Events are geared with the young visitor in mind.