Baseball may be our national pastime but nothing says it's fall in America like tossing the football around before kickoff. Football season is back and the backyard chefs here at Taylor Morrison have prepared a host of exciting touchdown-inspired recipes for you to give a whirl.
Whether you're grilling at your new Austin home or cracking a cold one outside your local stadium, these tailgating recipes are good enough for more than a few yards after the catch.
Snap the Ball to Stephanie
Remember Stephanie? The Taylor Morrison homebuyer who blogged her new Phoenix home journey?
Her Somewhat Simple blog is loaded with fantastic football-themed food ideas and she doesn't mind if we take a peek at her playbook:
Speedy Guacamole – Time to run the 2-minute offense. The game starts soon and you totally forgot to prepare snacks. Not a problem. Grab a bag of your favorite tortilla chips and whip up a batch of guac.
Dairy-Free Football Cake – It's Fantasy Football time and Stephanie will show you how to bake the perfect cake for fans both intolerant of lactose and terrible picks. This cake is the ideal pick-me-up after your league gives you flak for drafting a kicker in the third round.
Big Game Party Ideas – It's never too early to start thinking about throwing a huge bash for the big game. Practice makes perfect. Start trying these recipes now so you'll have them down pat for the playoffs.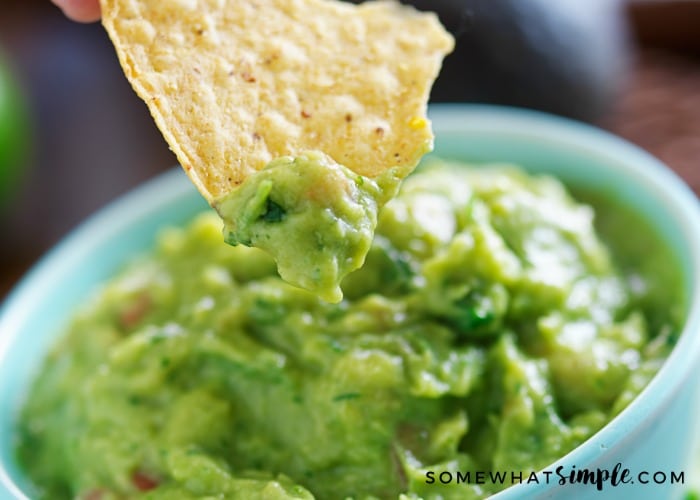 Hail Mary to Furikake – Chex Mix Goes Fusion
If you've never heard of furikake, prepare your taste buds for a 50-yard kick right through the uprights. A sweet & salty Japanese seasoning made with sesame and seaweed, it's the trick play that will have your friends asking, "How did you make this Chex Mix?"
Make an extra big batch of Furikake Chex Mix because it goes fast.
Watch Your Weight without Giving Up a Pre-Game Favorite
Watching a football game without potato chips is unsportsmanlike conduct – but store brand chips aren't what you'd call health food.
Listen to coach and bake your own. They're lower in fat and can be spiced just the way you like them.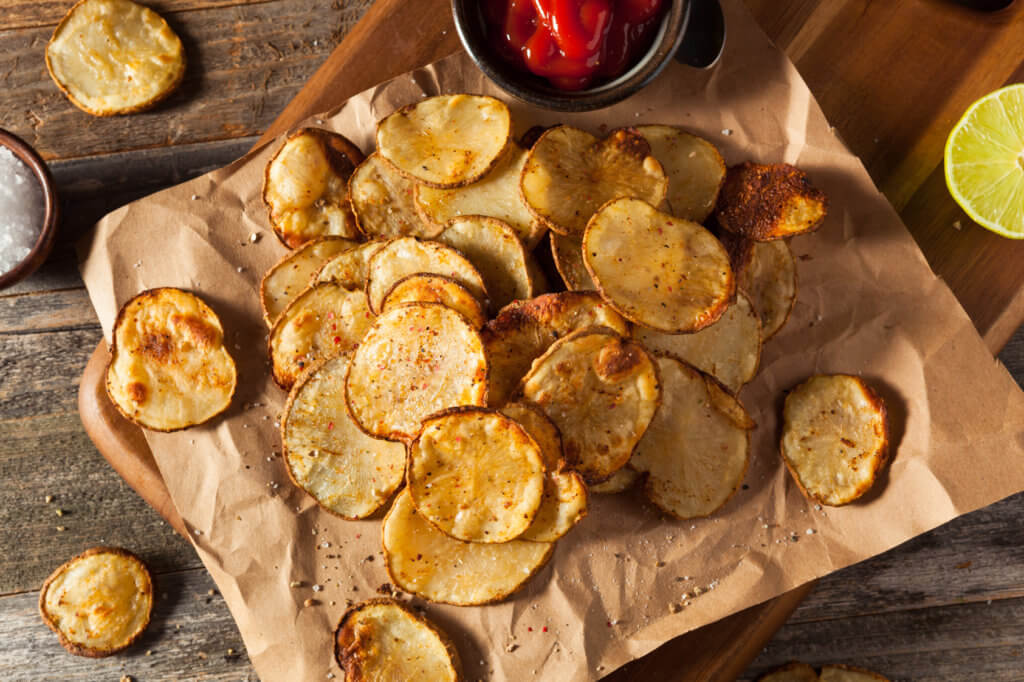 Run the Reverse: Fancy Appetizers for More Refined Football Foodies
Not all tailgating treats need to be Cheeto's, buffalo wings or jalapeño poppers. Put out a platter of these Cheddar Fig Honey Bites and you might be surprised to learn that football isn't just for meatheads after all!
Sophisticated snacking all the way to the end zone.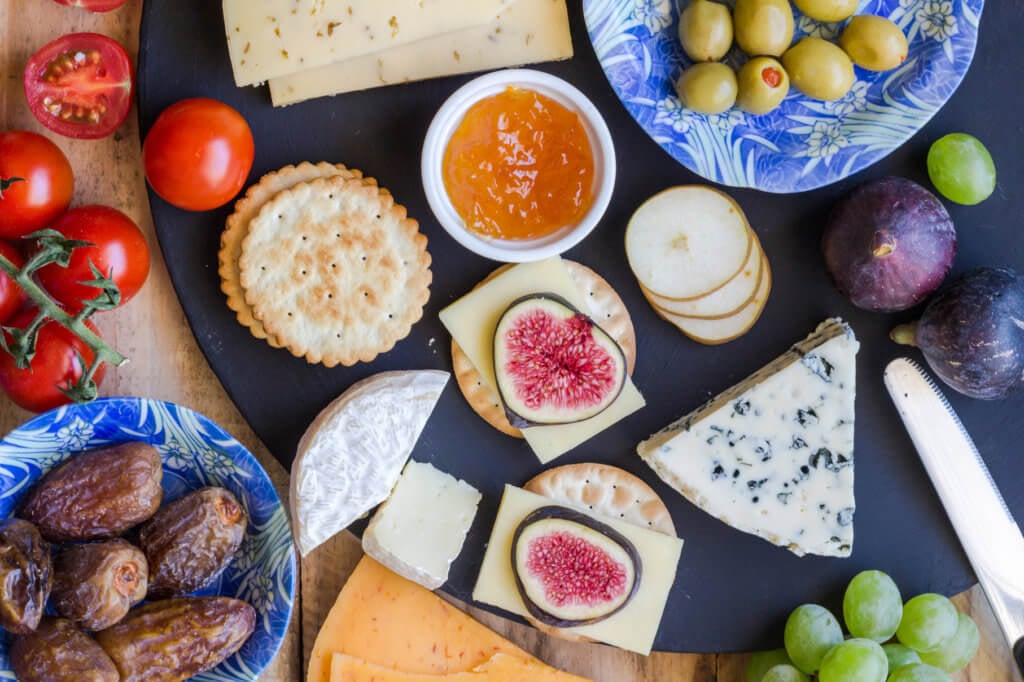 Return the Kickoff with Spicy Texas Chili
They say that football in the Lone Star State is virtually a religion – and Texans do take their gridiron seriously.
Very seriously.
Almost as seriously as they do their chili. Heat up your huddle while braving the morning cold outside the stadium with a crockpot filled to the brim with Barbecue Chicken Chili. Grab a bowl and you'd better get a cold one…she's coming in hot!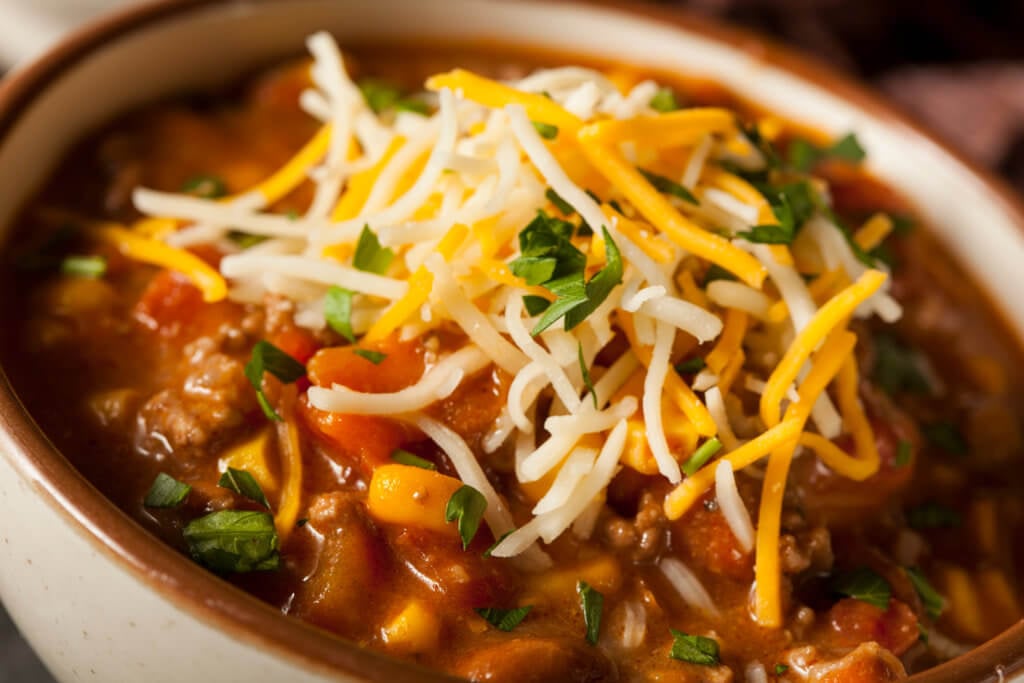 Tear into a Rack of Finger Licking Good Ribs
Keeping track of all those X's & O's sure does make a fan hungry. A succulent rack of St. Louis style ribs will make your tailgate party the envy of the parking lot.
Watch and learn from the pros at The Hollar as they walk you step-by-step through the process of smoking mouth-watering ribs in half the time:
Analyze Tailgating Snacks by the Numbers
Ever wonder how many pizzas are delivered across America on the day of the Big Game?
We were curious, too.
Find the answer to this question and a whole lot of other fascinating football food facts on the Second House on the Right blog.
---
Find an NFL Stadium near Your Taylor Morrison Community
Watching your favorite team every Sunday at home is an autumn tradition – but it's hard to beat the heart pounding excitement of seeing a game in person.
Almost all of our new home communities are within a short drive of a world class stadium and professional team. Score a pair of tickets and prepare to get rowdy in the stands. Don't forget to root for your favorite college football teams, too.
North & South Carolina
Florida
Raymond James Stadium in Tampa: Things are looking up for the Buccaneers as their star young quarterback Jameis Winston is poised for his best season yet. 2017 could be the year the Bucs end their playoff drought.
Georgia
Illinois
Texas
NRG Stadium in Houston: Once again the Texans have questions under center – but JJ Watt is a menace on the defense. He'll create more than enough havoc to keep Houston close in 2017.
Colorado
Arizona
California
---
Don't Forget the Drinks!
When planning the ultimate tailgate get-together, be sure to stop by your local craft brewery to pick up a growler or two of your favorite craft brew.
Or if you like your beer picante, try one of these 20 delicious michelada recipes.
Good luck and we hope to see you in the playoffs!