Updated October 15, 2019
We're the first to admit that nothing measures up to a real-time, in-person tour of home and community. But we also know your spare time is precious. So anything that can make the journey from home hunter to homeowner easier should get big thumbs up from you. That's where Taylor Morrison Online Tools shine! They're the fun, fast way to narrow your search and find the Taylor Morrison home of your dreams without running up a lot of mileage.
3D Tours
The next-best thing to being there, our 3D tours give you an immersive experience you can enjoy from your favorite chair in your jammies. All you need is a computer or smart phone to walk around and imagine the possibilities. Amp it up with a Google Cardboard Viewer or a Samsung Gear, a pretty amazing piece of virtual reality tech.  Several of our Taylor Morrison communities give you the opportunity to walk through the entire home. Try it out below, The Southport floor plan available at The Falls at Weddington in North Carolina is featured.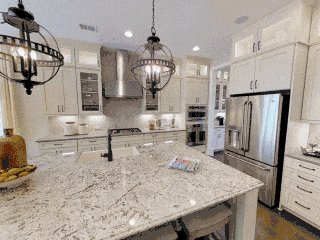 3D is a handy way to discover the future of 55+ living on a virtual tour of our amazing NEXTadventure™ Home. Look up, look down, click on features — it's almost like the real deal. Learn more about the NEXTadventure experience here.
The Taylor Morrison Design Studio is one of the best perks we provide our homebuyers. With the help of a professional interior designer, you get to add your personal style statement to your new home, choosing from dazzling array of upgrades and options. What's it like? Find out on a 3D tour of our Bay Area Design Studio. Read more about what to expect when it's your turn to customize your new home.
Now, prepare to be really wowed with our 360 Panoramas of ready-now homes. You'll see a floor to wall to ceiling view of the empty home. It's a great way to envision how you and your stuff will fit in. Give it a try now.
Explore Your Floor Plan Options
People love choices and we love offering them. Among the most popular are our flexible floor plan configurations. Depending on the plan, you'll have a whole bunch to choose from. Change a den to a bedroom (or vice versa), add or enhance a bathroom, turn the game room into a second suite, expand your living area with an outdoor room or even a summer kitchen. Those are just a few of possibilities. Here's how it works, using our Monarch floor plan at Reunion Ranch in Austin, Texas.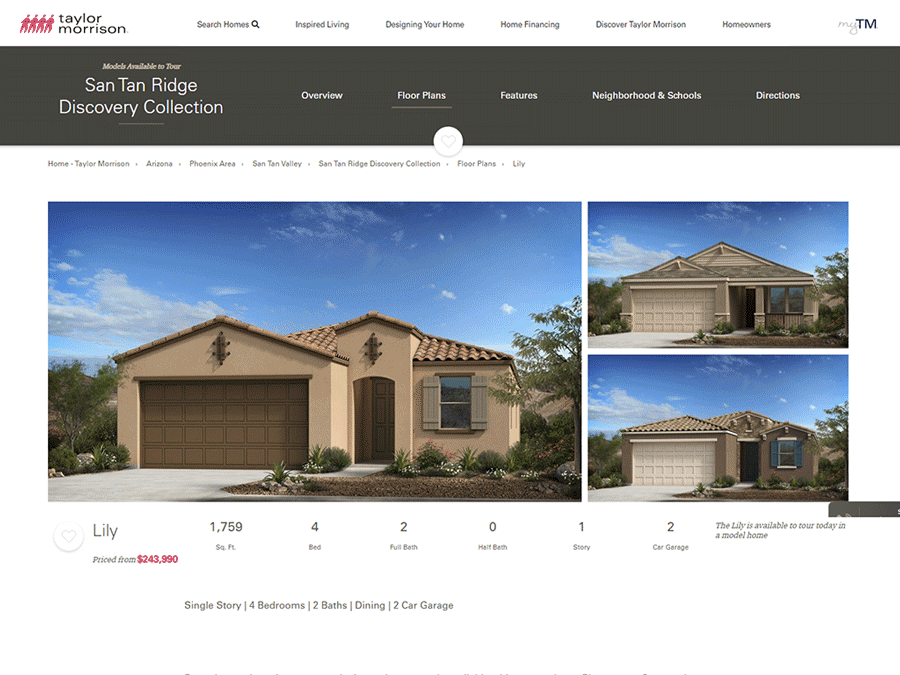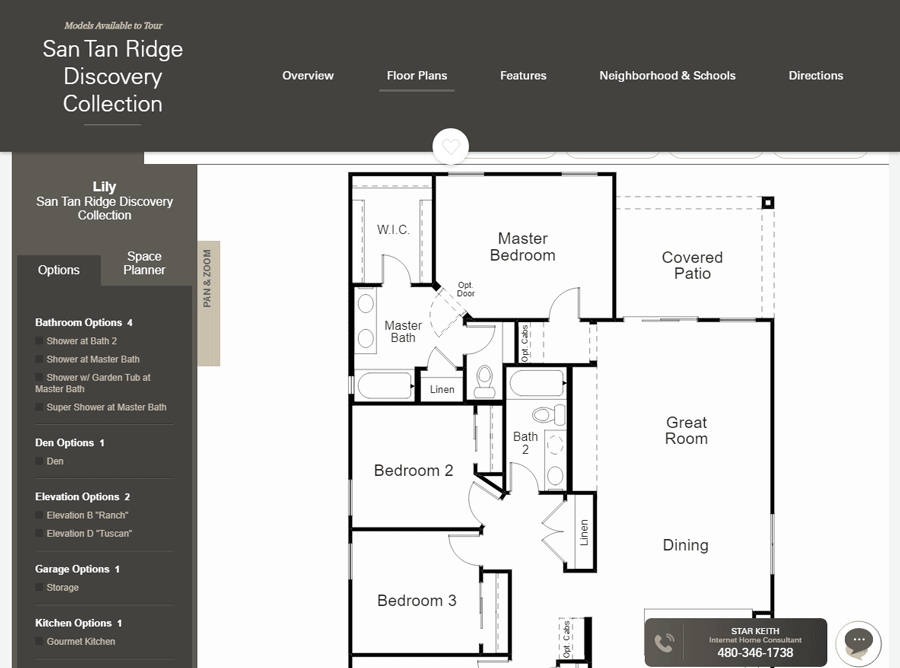 Get Personal TLC & Answers
Sometimes, you just want to deal with a human being. In that case, use our Online Chat feature. It's like having a concierge at your beck and call. Learn more about Online Chat here.
Help Us Help You
Like everything else we do, our Online Tools were inspired by you. Let us know how we can improve our tools or what other kinds of tools you'd like to see.