Are you expecting a gang of family and friends at your home for Thanksgiving this year? Making sure the big bird and all those side dishes get to the table at the same time is challenging enough. But keeping a flock of folks ranging from toddler to teens, grown-ups and grandparents entertained before and after dinner? Now that's truly daunting!  Fear not. With the help of Somewhat Simple blogger Stephanie, we've cooked up a whole bunch of fun activities for Thanksgiving that will keep your entire family amused until dinner is served. With any luck, you may even be able to keep them awake and off the couch after they've eaten.  By the way, you can follow Stephanie and read more of her wonderful ideas by clicking any of the links in the suggestions below or on her social media pages with these hashtags #SomewhatSimpleHome and #SSBuildswithTM.
Thanksgiving Games for All Ages
Little kids can be a big challenge when you're trying to get Thanksgiving dinner on the table. Stock up on some games designed especially for their age group to beat boredom and stop squabbles. Bean Boozled comes with a box of Jelly Belly® jelly beans. But watch out. The black ones could be licorice, or they could be skunk!  Bet you can even get a Great Auntie or two to play this one.
Both teens and adults will enjoy Malarky, a game where only one person has the real answer to an intriguing question. Everyone else is bluffing. The trick is to decide who's telling the truth. Learn more about these and other Thanksgiving games appropriate for different ages from Stephanie here.
Up the silliness factor and the belly laughs. Feather Float, Face the Pie, Turkey Bowl, Shake Your Tail Feathers and eight other hilarious games for Thanksgiving are guaranteed to generate giggles.  Or get yourself a helium tank, some orange balloons and a few Nerf guns to put on a Turkey Shoot even a vegan can love.
Printable Thanksgiving Games & Table Activities
Older kids and adults can show off their sketching and guessing skills with Thanksgiving Pictionary. Printables for this engaging version of the popular party game include colorful turkey feathers with Thanksgiving-themed clues and a can wrapper. You supply an empty tin can, craft sticks and drawing materials. Download and read the rules here.  Printable placemats, Pilgrim hat crayon cups and activity sheets including Pumpkin Tic Tac Toe will keep little hands busy (and out of the mashed potatoes) at the table.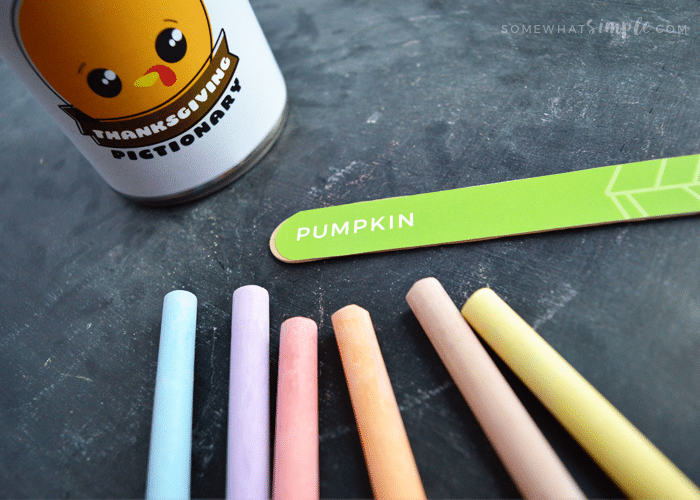 Thanksgiving Party Games & Ideas for Couples
Hosting an adults-only Thanksgiving dinner? Well, sure you could just turn on the TV and watch football. But guests who aren't football fans (yes, these people exist) will appreciate games that bring people together, encourage conversation and generate lots of laughs. Stephanie gives you the simple rules for three fun and easy party games for couples: Telephone Charades, Liars Club and Celebrities.
Do something completely different for Thanksgiving or jazz up the day-after menu for stay-over guests. Get tips on how to host a Thanksgiving beer tasting or wine tasting party that will definitely make leftovers a lot more interesting. Get guests in on the fun. Ask them to bring their favorite brew or vintage.
No-Cooking Thanksgiving Treats
Oreo Turkey Pops are so cute you'll want to make them by the dozens and gobble them up, too. Even better, they're easy to assemble (no cooking required), so you can put your kids to work making them. Just keep an eye out or your helpers might eat up all the ingredients. Get the easier-than-pie directions complete with pictures.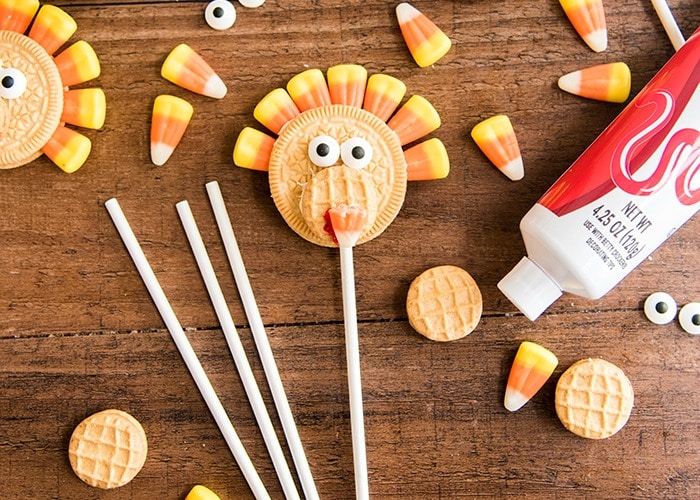 Create Lasting Thanksgiving Memories
Start a Thanksgiving tradition and create a treasured family heirloom in the process. All you need are permanent markers in a variety of colors and a canvas drop cloth big enough to cover your dining table. Look for one that's hemmed all around so there's no sewing involved. Invite every guest to write or draw whatever they feel thankful for. Add to it year after year until the entire cloth is filled with priceless memories.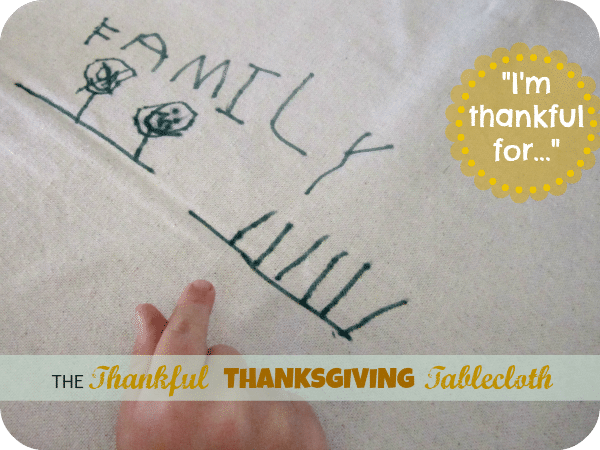 Take family photos to a whole other level by borrowing a trick from popular Photo Booths seen at weddings and reunions.  Download free printable Thanksgiving-themed photo props and watch everyone ham-and-cheese it up for the camera.
Plan Ahead for Next Thanksgiving with a New Home Now
Do all these ideas make you wish you had a home with enough space to host the annual Thanksgiving get-together? Plan ahead. Visit TaylorMorrison.com to find beautiful new homes in communities near you. Most feature today's popular open-concept living areas with family rooms big enough for a banquet and gourmet kitchens (often with central prep-and-serve islands) that make cooking and serving a multi-course meal a snap. Other plans also have formal dining rooms and patios that can be customized to include an outdoor kitchen–nice if you live in warmer parts of the country. And many Taylor Morrison communities have homes that are ready for move-in right now, maybe even in time to leave out cookies and milk for jolly old St. Nick.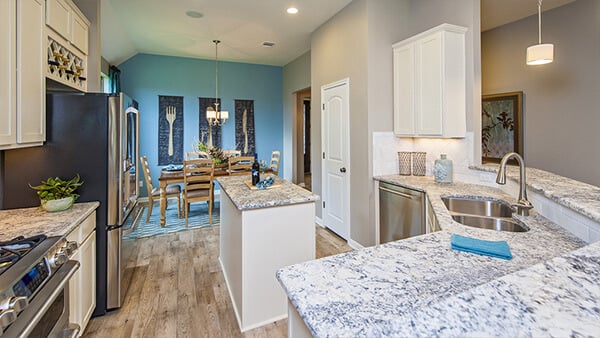 Pinehurst Floor Plan | Crystal Falls Crystal Cove in Leander, TX
For example, in the Austin, Texas suburb of Leander, new homes at Crystal Falls Cove, Crystal Falls The Plateau, and Crystal Falls Grand View & The Fairways, ready-now homes range from the high $200,000s to the mid $300,000s. Travisso, Austin's premier master-planned community, offers a variety of homesite sizes in three collections: Capri, Siena, Naples and Florence.  Also in Leander is Montebello, a gated community near Lake Travis, where homes prices start from the low, mid and high $400,000s.
In the Charlotte, North Carolina area you'll find new, move-in ready homes in Concord at Hunton Forest. Choose from two collections with a total of 11 floor plans from the low, mid or high $200,000s to the low, mid or high $300,000s.
Bent Creek, in Indian Land, South Carolina, has eight modern floor plans in a variety of ranch and two-story plans ranging from the mid $300,000s to $500,000.
Find your new holiday-perfect home today and start planning the invitation list and the menu for next year. And have a wonderful Thanksgiving 2017!