Taking full advantage of the ultimate Florida lifestyle means staying in-the-know on what's happening near you. And with so many sunshine filled days, the events calendar in Fort Myers is chock full no matter what the season.
Check out these great Taylor Morrison's West Florida communities.
In Time for the Holidays
Don't feel bad if you missed the celebrated Fort Myers Christmas Boat Parade, there's plenty of holiday fun left on the agenda and you can plan on catching it next year for the 30th anniversary run.
Here are more festive season thrills you won't want to miss:
The Big Countdown
Fort Myers real estate is counting down to more than just a new year. The highly-anticipated Estero Pointe community is coming soon and interested parties have already signed up for the VIP mailing list to receive news and updates before the general public.
New homes in Lee County, Florida and a fresh start in 2018. Here's where to celebrate on the last day of the year:
More Wintertime Fun
Welcome to a place where cold weather exists only in the movies. All this good stuff's happening all winter long.
Get Back to Nature
Home buyers interested in Twin Villas at  Lucaya are drawn to the community's serene natural surroundings and variety of local activities and outdoor attractions – including living close white sand beaches!
With so many parks and nature reserves to explore, there's never an excuse for staying in on the weekend.
And what's best…many offer free admission!
Hear the Band Play
Head to the Shell Factory for live entertainment on the Swamp Patio.
Check the Captain Fishbones website for event schedule and details and be sure not to miss the 16th Annual Gumbo Fest on January 28.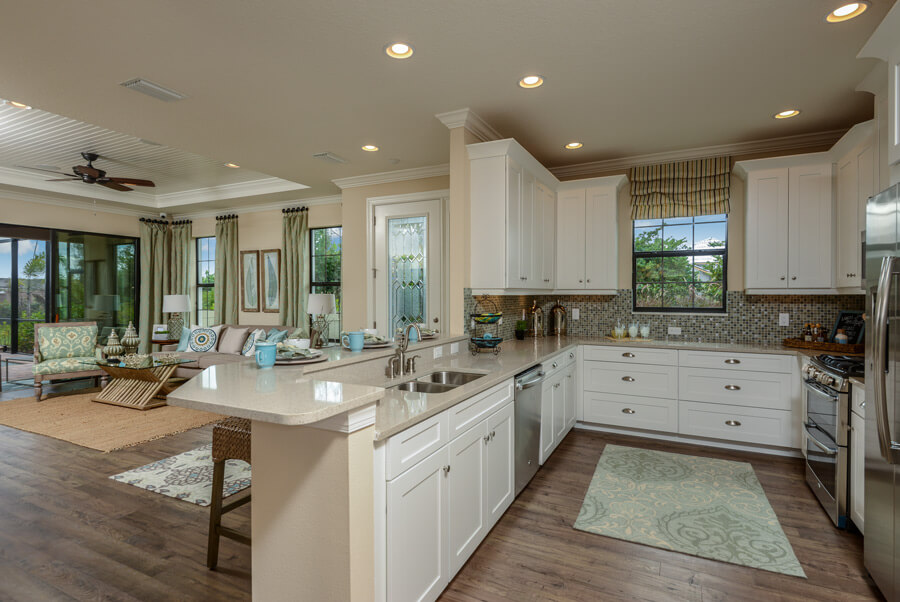 Party Doesn't Stop
Fort Myers is a city that loves the arts. Get out and show your appreciation for the finer things in life with a broad selection of cultural happenings.
Head to the Beach
From the Sand Sculpting Championship to the Fort Myers Beach St. Patrick's Day Parade, there's always something happening where the waves hit the shore.
There's Something Different about Life in Fort Myers
The Florida lifestyle is unique to say the least and Fort Myers has a way of keeping you on your toes. Where else can you find a moonlit ghost walk?
But one thing's for sure along the Gulf Coast…You'll never be bored!