Given the vital role early education plays in every child's life, it's no surprise that the quality of local schools is a significant influence on the homebuying decision. In fact, a 2013 realtor.com® survey of nearly 1,000 U.S. prospective homebuyers showed that 91 percent said school boundaries were important in their search. And 20% of those surveyed claimed they'd be willing to pay a premium to live near the right school. So if you're a parent hunting for new homes in Orange County, you'll want to put Muse at Cadence Park at the top of your list. This new Irvine community, the fourth in the Great Park master plan, is part of the acclaimed Irvine Unified School District, one of America's very best.
IUSD treasures your child's education as much as you do. Their mission statement promises to "provide the highest quality educational experience we can envision" and dedicated their efforts to creating "an environment that nurtures the quest of quality."
Irvine Unified School District – One of the Nation's Best
Since becoming a school district in 1972, IUSD schools have been nationally recognized for comprehensive programs in academics, the arts and athletics. Along the way, they've racked up some pretty impressive awards. For example:
IUSD high schools consistently rank at the top in Newsweek's "List of America's Top High Schools"
IUSD schools have received the National Blue Ribbon Award 15 times since 1982
IUSD schools have been awarded the California Distinguished Schools/Gold Ribbon designation 70 times since 1986
IUSD is also among the nation's fastest growing school districts. Its exemplary performance record is the sum of its 38 individual campuses serving over 34,000 K-12 students. When you live at Muse at Cadence Park, your children will be within walking or biking distance of three of them including one brand new K-8 campus.
Currently children grades TK-8 living at Muse attend Beacon Park Elementary. The school, which opened in 2016, is within walking distance from the community and boasts a diverse student body and supportive parent community, led by Principal Bob Curley. Beginning this August 2018, students K-6 currently assigned to Beacon Park will be reassigned to new Cadence Park School, while Grade 7-8 students will continue to attend Beacon Park in the interim.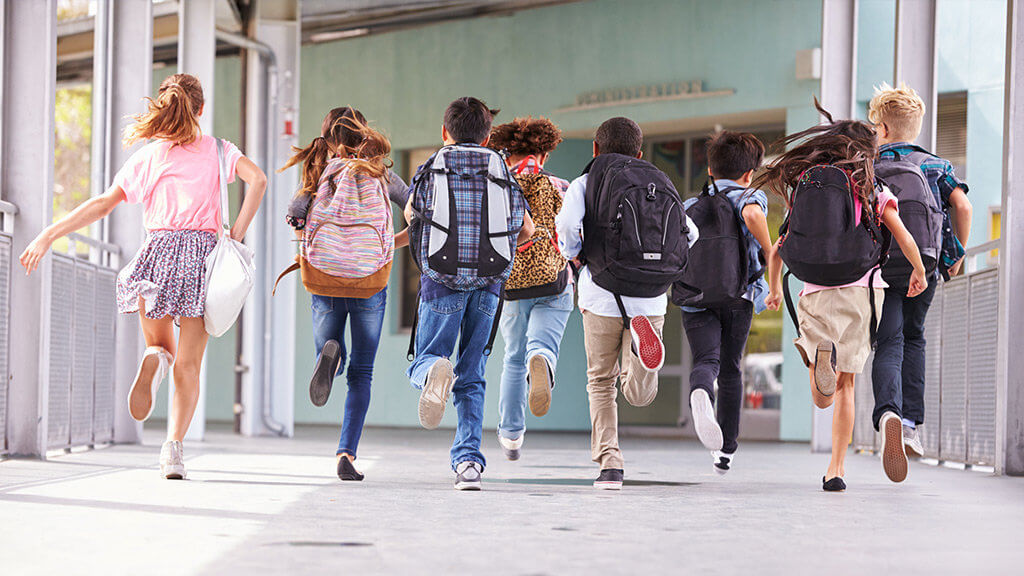 Brand New State-of-the-Art Irvine Elementary School
Cadence Park, which broke ground last September, is scheduled to open this August. It will be IUSD's fourth K-8 school and will offer a 94,000 square foot state-of-the-art facility on a 13 acre campus. The list of features could rival those of some smaller colleges. According to an IUSD press release, Cadence Park School will include:
An innovation lab with a makers space and attached video production room
A library with dedicated story-telling space
Grades 1-5 classrooms will connect directly to interior student collaboration spaces
A Grades 6-8 quad with outdoor amphitheater, covered small-group instruction areas, space of outdoor science activities and a garden
Outdoor collaboration spaces campus-wide for all grade levels
A gymnasium with attached fitness lab
Cadence Park School will offer students a rare opportunity to create a new educational culture, one that will build the educational foundation for a lifetime, all within walking distance from your new home at Muse.
Irvine's Portola High School Award-Winning Architecture Foster Educational Excellence
If you child is high-school age, he or she will attend Portola High School. Opened in August, 2016, Portola received a Best of the Best K-12 Education Award in California and in the nation. The prestigious award is given by Engineering News-Record (ENR) to schools that exemplify "the pinnacle of design and construction achievement." It is based on the findings of dozens of industry judges and the ENR editorial team. It's important from an educational standpoint because it means Portola High meets stringent design and construction specifications that support instruction and 21st century learning at the highest levels, offering an environment where students can engage, solve problems, take intellectual risks and work collaboratively with peers and educators. The school is a result of collaboration between teachers, administrators, facility staff and architects. Impressive features include:
Performing arts building to foster student creativity in the visual and performing arts
Collaborative and flexible learning spaces
A makers space and innovation lab
Dedicated science labs
Living Green roof
Top-level athletic facilities that extend learning from the classroom to playing fields, courts and pool
Portola High's 43-acre campus will eventually enroll as many as 2,600 students in grades 9 through 12.
Move in Time for the New School Year
The public schools serving Muse at Cadence Park are all on a year-round schedule with a brief Fall recess, Winter and Spring breaks, as well as observation of Federal holidays. So, anytime is a good time to make your move to one of our new Orange County homes. The Grand Opening is set for early August and a number of homes will be ready for move-in as early as October. You can view all the floor plans here. If you haven't already, sign up for the VIP Interest List and along with email updates you'll also receive an invitation to the grand opening event. Muse is now pre-selling and you just can't wait for the public grand opening, you can give us call at 949-341-1221to schedule a personal viewing appointment now,
And lest you think great schools are all Muse has to offer, think again. You're in the heart of the amazing Great Park master plan, which puts you close to everyday retail and service needs, medical and dental facilities, casual dining and some pretty terrific entertainment and recreation options. A big favorite with families is the new 194-acre Sports Park, home to multiple ball fields, volleyball and tennis courts, and a championship soccer/lacrosse stadium. Also on the drawing board, a 179-acre golf course with practice facility and clubhouse. The commute to top area employers (UC Irvine, Verizon, Kaiser and Allergan to name just a few) is a snap, too. All in all, Muse at Cadence Park is a one wonderful place to call home. See it or start your journey for one of our other beautiful new southern California communities at taylormorrison.com.