If you've been dreaming of a new-build single-family home near the Bay Area in California—now's your chance to secure your spot! Taylor Morrison is proud to announce the Model Grand Opening of Zephyr Ranch, our newest neighborhood in the Mountain House master-planned community in Mountain House, CA.
You're Invited to a Grand Opening Event
Join us for our Model Grand Opening event to get in on the ground floor of this exciting new neighborhood. You'll get early access to check out the home sites (and pick the perfect one for building your dream house), tour the model homes to get a feel for the four unique floorplans and decide which one fits your family the best, and explore the neighborhood to see if it's just what you've been searching for.
Date: Saturday, 2/9
Time: 11 a.m. to 3:00 p.m.
Location: 1477 S. Wilshire Avenue, Mountain House, CA 95391
Make it a family date and bring the whole family! We'll have a breakfast bar, catered lunch, and art activities to keep the kids entertained. Plus, let them stretch their legs in one of the community's five parks, and get a taste of what it's like to have entertainment for the kids just steps from home.
We'll be on-hand to answer all your questions about the community and available floorplans, and we can walk you through the buying and building process so you can get started living an inspired life in Zephyr Ranch today.
We have a feeling you and your entire family are going to fall in love with this community's features and tight-knit, down home ambiance.
Discover Zephyr Ranch
Zephyr Ranch is the perfect community for raising a family. Spacious single family homes are crafted with Taylor Morrison's stunning designs that combine luxury with efficiency–so you can enjoy a home that fits your lifestyle. Whether you're an aspiring chef or movie aficionado, there's a space designed just for you.
Live your way with 4 unique floorplans to choose from.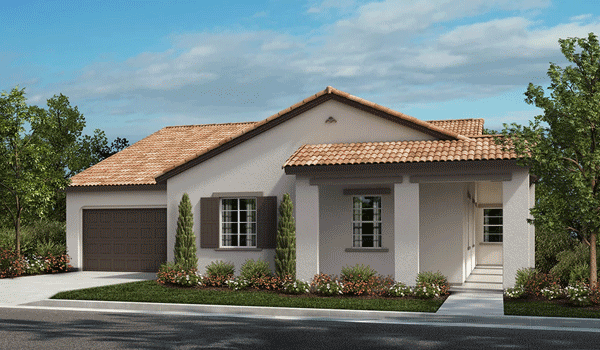 For the budget conscious, Residence 1 packs a punch! Spacious enough for a large family with 3 bedrooms, 2.5 baths, and an open concept design perfect for entertaining, this home starts at just $679k!
Residence 1
2,560 Sq. Ft.
3 BR 2.5 BA
1 Story
2 Car Garage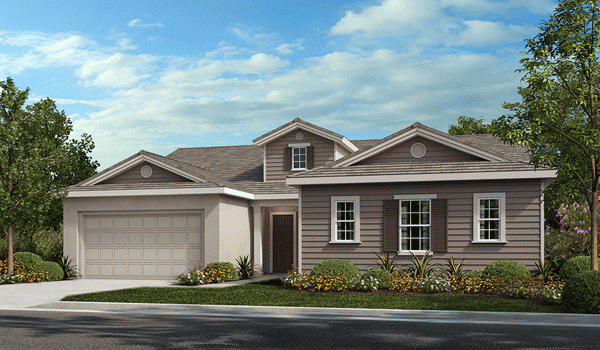 Residence 2's charm starts before you even turn the car off, with its rooftop dormer and quaint shutters. But it doesn't end there. This masterfully-designed layout is home to 4 bedrooms, 3.5 baths, and a sweeping open concept layout.
Residence 2
2809 Sq. Ft.
4 BR 3.5 BA
1 Story
2 Car Garage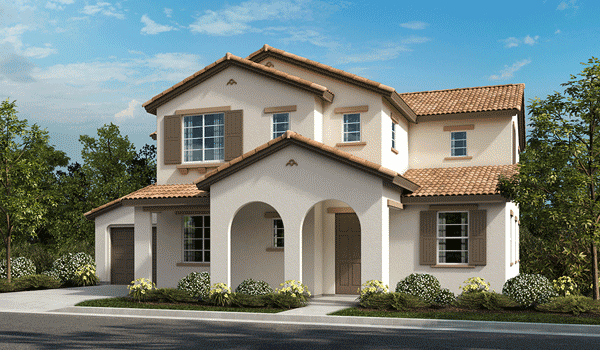 If you're looking for a more traditional design, you'll love Residence 3. With 4 bedrooms and 3.5 bathrooms, this two-story home has plenty of room for kids and guests—and a couple attractive surprises, like an upstairs laundry and "drop zone" to keep coats and shoes organized.
Residence 3
3,429 Sq. Ft.
4 BR 3.5 BA
2 Stories
3 Car Garage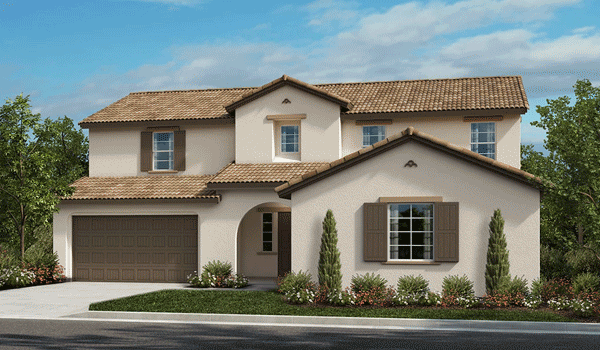 The roomiest design, Residence 4 features 3,611 square feet of space for the whole family, including a mother-in-law suite with its own 1-car garage, kitchen, living room, bedroom, and bath!
Residence 4
4 BR 3.5 BA
2 Stories
3 Car Garage
Check out the full floor plans and all the features of these four home designs here.
Is the Mountain House Community Right For You?
The definition of community
The Mountain House master plan in Mountain House, CA, is a true community. Thriving on connection and interaction among residents, you'll have the chance to take part in a host of clubs and interest groups, letting you get to know your fellow community-members and cultivate relationships to last a lifetime. Enjoy community-wide events like the fall festival, holiday tree lighting, farmer's market, music in the park, kit festival, 4th of July celebration, and more. More than just a place to live, this community brings families together, turns neighbors into friends, and helps you live the inspired life you've always dreamed of.
Prime location at an affordable cost
Ideally situated just east of Livermore, Mountain House is close to the Bay Area and all the shopping, restaurants, and medical facilities you need—but comes at a much more affordable price tag than the Santa Clara and Tri-Valley counties.
Focus on education
Each neighborhood has its own elementary school, so nurturing your children's curious young minds is not far away. Older students attend Mountain House High School, with curriculum tailored towards their career interests, giving them a jump-start on their college education. Plus, MHHS is on the forefront of the nation's 1:1 Chromebook Initiative, so each student has access to their own computer for a modern educational experience.
Activities & Entertainment
With 5 parks in the community for all different kinds of interests, you can enjoy a play date that everyone enjoys—the kids can burn off their energy on the swing sets or through a game of soccer while you chat with a friend over a cup of coffee. Expansive green spaces are perfect for playing tag or throwing Frisbee; the 5k recreational greenbelt with scenic creek views can spice up your morning jog; and miles of trails that weave throughout the entire community are great for biking or simply enjoying nature. Pack a picnic and make it a healthy and fun family event! One thing's for sure: you'll never lack for things to do in this community!
Mark Your Calendars for the Grand Opening
Make sure you mark your calendars for the Zephyr Ranch Grand Opening event. If you've been thinking about a new home in Mountain House, CA, you won't want to miss out on this incredible community. We can't wait to see you there!
Sign up for our VIP interest list to stay in-the-know about Zephyr Ranch homes and upcoming events!