Purchasing your first ever home is a milestone event most Americans rank on the front page of their lifetime achievements. If you're not yet part of the club, we've got some fantastic news. Right now is a great time to get into your first home in North Carolina.
Last year more than one-third of all single-family home purchases in the nation were made by first-time buyers and there's no reason why this year can't be your time to shine.
In a recent study by personal finance website WalletHub both Raleigh and Charlotte ranked in the Top 100 cities in the nation for being ideal destinations to buy your first home. Read on to learn more about the study and see why each of these markets are wonderful places to call home.
Understanding the Methodology
There's no question that finding the right city for buying your first home starts with the price tag – but the average cost of a new home doesn't paint the full picture. Other factors are just as important if you're looking for real estate markets that offer the total package.
When ranking small, medium and large cities across the United States, WalletHub weighted a total of 27 distinct metrics across three categories: affordability, quality of life and real estate market indicators.
Here is a sampling of the data they included to come up with the aggregate scores:
Overall cost of living
Price of homeowners' insurance and property taxes
Housing market health index
Homeownership rate for Millennials
Mortgage lenders per capita
Weather
Recreation
Poverty and crime rates
Employment market and median income
Quality of schools
As you can see, only cities offering a well-balanced score across all metrics will rank well in the final tally.
Taylor Morrison is proud to offer dozens of beautiful new home communities throughout the Raleigh and Charlotte real estate markets, with many affordable options for spacious single-family homes. Browse our full selection of communities and then get in touch to schedule personal tours of your favorites.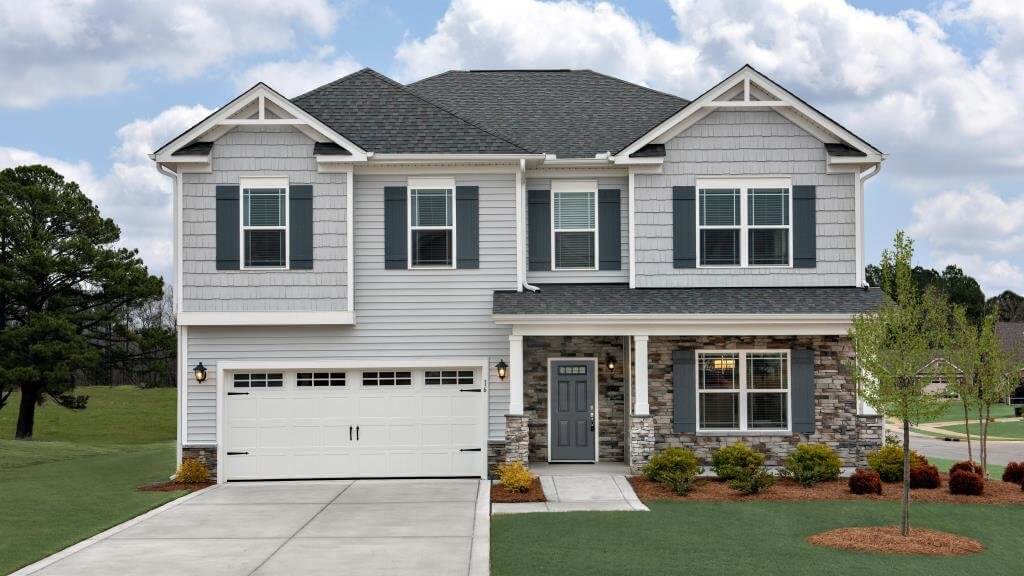 #85 Raleigh, North Carolina
Many first-time homebuyers are at a point in their life where they're working hard to boost their career and move into an exciting new job. Raleigh, NC is a great place to make this happen.
Triangle Park is home to an incredible two hundred companies, giving Raleigh a diverse and unique economic climate where opportunities abound. Technology, medical industry, biotech, you name it. Everything from large Fortune 500 firms to versatile startups.
And all this medical research leads to some of the finest medical care in the country, including Duke University Medical Center and UNC Hospitals.
For fun, Raleigh packs a big punch for a city of its size and a young-leaning demographic means the arts & culture scene is second to none. Whether you're into live music, art galleries, performance art or museums, you'll find it all. Not to mention an awesome selection of Division I college sports, parks, greenspace and a convenient location to both the beach and the mountains. Love to golf? You'll be just a short drive from spectacular public courses and country clubs.
Nightlife and dining out is a huge part of the Raleigh culture. Microbrew fans have plenty to keep them busy and a diverse restaurant selection means there's more for foodies than just some of the tastiest BBQ in the country. Street festivals. Downtown concerts. Many cities boast a vibrant urban experience with small town charm, but Raleigh truly delivers.
Last but not least – Raleigh offers great weather. Especially if you love living somewhere with four distinct seasons. From hot summer days on the Outer Banks to snowcapped mountains, fall colors and the joy of spring, you can celebrate all of nature's wonders without skipping a beat.
#87 Charlotte, North Carolina
As one of the fastest growing cities in the country, Charlotte is slowly converting from the little city that could into a top-notch metro on a national level. And the more new residents that flock to the Queen City the more new businesses pop up to lift an already booming economy.
Sports enthusiasts love it here. Charlotte is home to the Panthers, Hornets, Checkers and Knights, with a thrilling NASCAR track and top-tier NCAA athletics to boot. For taking sporting activities into your own hands try cycling one of the many greenbelts or testing the rapids at the US Whitewater Center. Kayaking, rock climbing, beautiful lakes, Reedy Creek Nature Preserve and the Great Smoky Mountains National Park. If you're in the market for an active lifestyle, look no further.
Charlotte is large enough to offer a world class theme park while still being small enough to burst with southern charm. Concert goers have so many venues to choose from. See local artists and big-name national sensations at the Charlotte Uptown Amphitheatre, the Evening Muse, the Fillmore and the PNC Music Pavilion. Charlotte's Freedom Park is home to an amazing annual calendar of outdoor festivals and shows.
Foodies love it here and so do patrons of the arts. Charlotte is home to countless museums and galleries including the Levine Museum of the New South and the Bechtler Museum for Modern Art.
Speaking of food. Here's a secret about Charlotte that most non-locals don't know. A temperate climate and fertile farmlands mean residents have year-round access to a wide selection of homegrown fruit and vegetables. When you visit a farmers' market here, you really do enjoy a fresh and healthy farm to table experience.
Make Moves into Your First Home Today
Taylor Morrison understands that making big life decisions can be daunting. Our no-pressure sales process ensures your home buying experience will be positive and stress-free. When you're ready to make moves, we're ready to guide you every step of the way.
Visit any of our Raleigh or Charlotte new home communities to discover how easy it is to take the plunge into home ownership.