Viva Las Vegas! (And Portland and Seattle)
Taylor Morrison has been recognized as America's Most Trusted® Home Builder* for five years in a row, and now, we've expanded our dedication and passion to three new markets. Taylor Morrison welcomes William Lyon Signature Homes to the family in multiple states, so you can find the home that fits your ideal lifestyle in a location near you. This acquisition means you'll have even more stunning homes and communities to choose from, offering expanded affordability and even more personalization for homebuyers. Read on to learn about our new communities and find your dream home.
Explore New Homes in Las Vegas, Nevada
Las Vegas, Nevada is so much more than simply nightlife and entertainment—if you're looking for beautiful scenery, abundant job opportunities, and great shopping and dining, you'll love Las Vegas. Taylor Morrison offers 13 unique communities with beautiful details and convenient amenities so you can choose a home that's perfect for you. Read on to explore just a few of the options you can choose from in Las Vegas.
Live in The Heart of Mountain Falls In Ventano
In the Ventano community, you'll find great single-story homes with homesites available on the picture-perfect fairways and greens. Choose from four designs with up to four bedrooms and two baths, ranging from 1,514 to 2,098 square feet, with optional features such as a third-car garage, bay window and more. No matter which home you choose, you'll be able to wake up to stunning views of desert vistas and mountain ranges.
Enjoy Life on a New Level in Ovation, a 55+ Active Lifestyle Community
You can elevate every day to the extraordinary in Ovation at Mountain Falls, a 55+ active lifestyle community that combines native beauty and amazing recreational amenities. With nine unique floorplans ranging from 1,461 to 2,494 square feet and the option for social connectivity, you'll have many options to choose from for your new home.
Live Luxuriously in Tuscan Cliffs
Experience a life of luxury in Tuscan Cliffs, a gated collection of new homes in the master-planned community of Southern Highlands. Ranging from 3,298 to 4,996 square feet, these Mediterranean-inspired single-family homes are entertainment-ready with gourmet kitchens, downstairs owner's suites, and options for customization. In Tuscan Cliffs, you'll be able to make every single day elegant.
Find Your New Home in Portland, Oregon
Portland, Oregon offers an ideal balance of exciting adventure, laid-back friendliness, and ambitious work ethic. With a wide variety of independent restaurants and stores, a large job market, and amazing options to explore the nearby wilderness, Portland offers everything you could want. If you're looking for a new home in Portland, Taylor Morrison features 13 communities so you can find the home that's perfect for you.
Live in the Center of it All | Mont Blanc at Villebois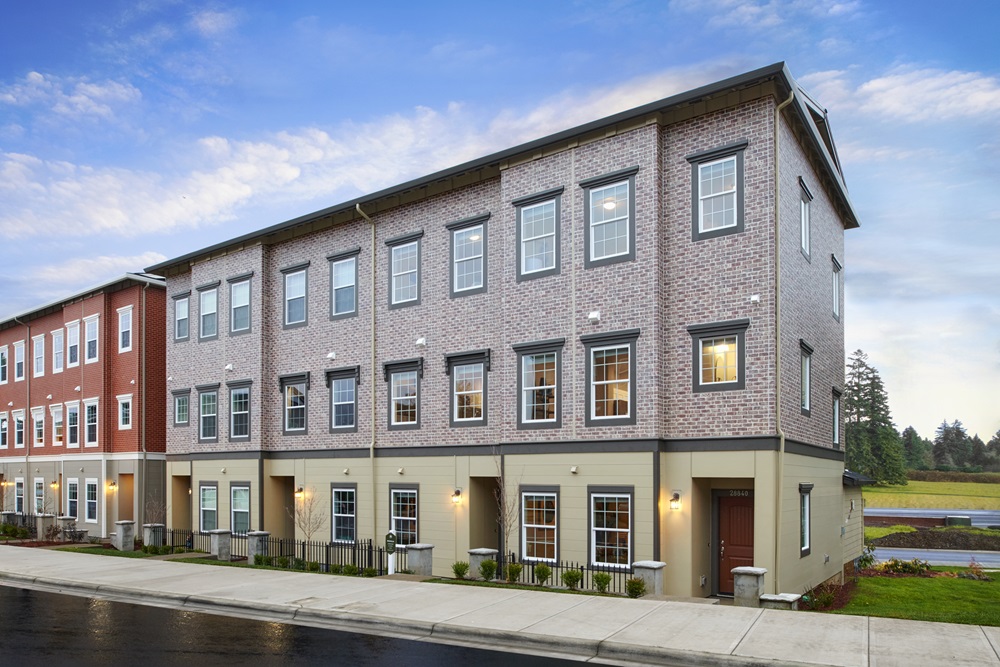 Discover this brand-new collection of condominium flats, a short distance from nearby parks, green space and more. Choose from three floorplans ranging from 1,385 to 1,675 square feet with modern interior packages. With unique homes and a convenient location near Wilsonville, Mont Blanc at Villebois homeowners can have the best of everything.
Enjoy Convenience and Amazing Amenities in Eastridge at River Terrace
This new addition to the River Terrace master planned community includes a range of floorplans to suit a diversity of lifestyles. The community includes recreational opportunities that will make your everyday feel more like a vacation, including a neighborhood pool, fitness center, and trails throughout the development. River Terrace's convenient location near the city's central business district and downtown Portland make Eastridge a great place to live.
Fall in Love with New Homes in Seattle, Washington
Seattle's calm and friendly atmosphere, along with the beautiful scenery and easy access to nature, make the city a wonderful place to live. If you're looking for a city where you can spend your mornings hiking and your nights at wineries, you'll love Seattle. Taylor Morrison offers 10 unique communities with a wide variety of floorplans—discover a few of these floorplans, then explore the rest of the options.
Combine Spacious Living with a Carefree Lifestyle in Sunridge Townhomes
Sunridge Townhomes offer 2-, 3-, and 4-bedroom townhomes with three designer-selected color schemes to enhance your home's style. Fall in love with the bright and open living areas, abundant closets, well-designed kitchens and more. When you leave your home, the amazing choices will continue, with easy access to shopping, dining, and entertainment.
Enjoy a Hometown Feel in Westridge North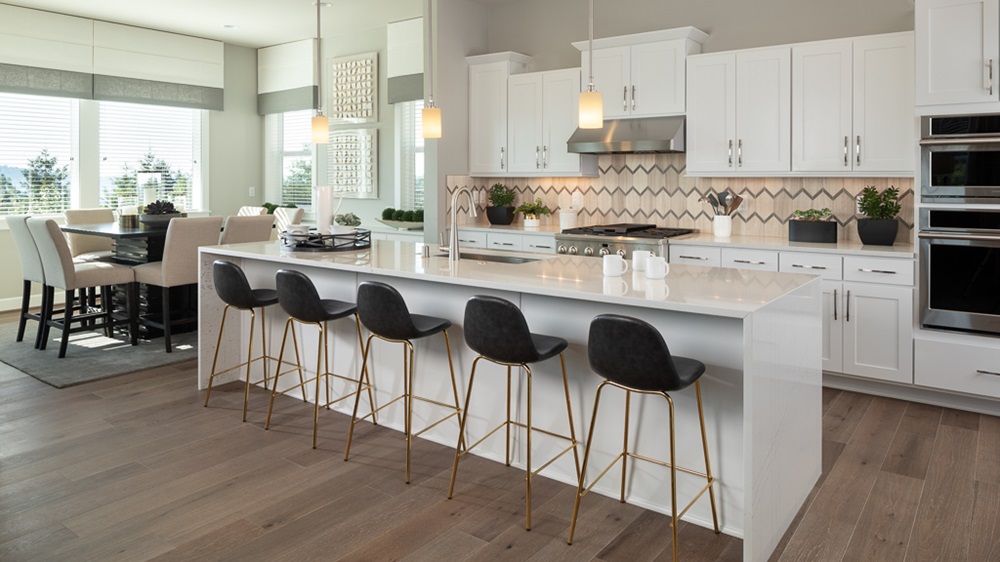 In Westridge North, you'll be able to enjoy a hometown feel combined with modern home designs. These single-family homes range from 4 to 5 bedrooms, with added features like lofts, dens, bonus rooms and main level bedrooms. Every home is taken to the next level with gourmet kitchens and owners' suites with luxurious spa inspired baths. Outside of your home, you can take advantage of walking to groceries, dining, entertainment and more.
Discover William Lyon Signature Homes
William Lyon Signature Homes, the newest brand in the Taylor Morrison family, offers luxurious homes in California and Nevada. These homes make the ultimate statement with exquisite exteriors and elegant interiors so that everyday transcends your ideals of excellence.
Live A Life of Prestige in the Grand Monarch in Dana Point, CA
This privately gated enclave near the coast offers a unique opportunity for deluxe interiors and resort-like amenities year-round. There are limited homesites ranging from 3,797 to 3,996 square feet, with elegant details that elevate every single day.
Find Exquisite Homes in Lago Vista in Lake Las Vegas
Lago Vista introduces an extraordinary home collection with elegant interior designs, exquisite details and gated privacy in a premier lakeside setting. The designs range from 3,020 to 5,032 square feet and feature spacious great rooms, gourmet kitchens, seamless outdoor/indoor living spaces, full-wing owner's suites and more. In Lago Vista, your days will be as beautiful as your home.
Your Dream Lifestyle Awaits
With this addition, Taylor Morrison will be able to continue giving homebuyers the trust and dedication you've come to expect. Now more than ever, when you're looking for your new home, we know that Taylor Morrison will stand out in quality and experience.