As we head into the new year, one trend in homebuilding is on the rise and gaining traction quickly. Between the changing makeup of the U.S. population, unpredictable interest rates, a global pandemic, labor and supply problems, and other economic factors, many people are choosing to live in multigenerational homes.
So, what exactly are multigenerational homes? Why are they growing in popularity? Read on for the latest details.
What are Multigenerational Homes?
According to the US Census Bureau, multigenerational households consist of more than two adult generations living under the same roof, or grandparents and grandchildren under the age of 25 living together.
Reasons for the Upward Trend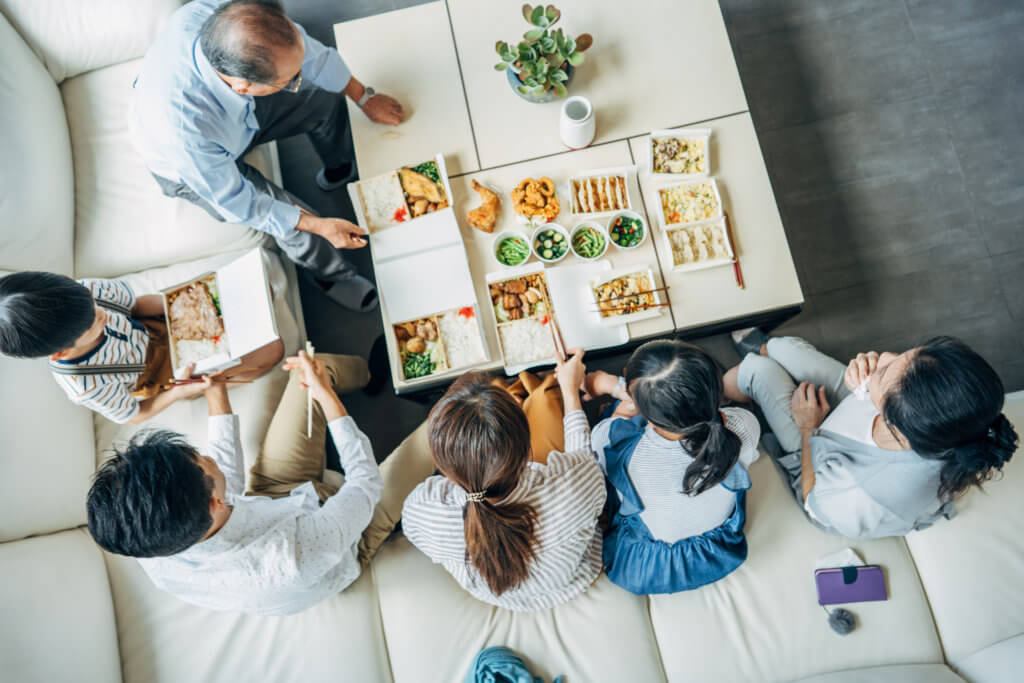 Let's delve into the most common reasons people are choosing to live in multigenerational homes.
A Changing U.S. Population

A significant factor for the rise in multigenerational homes is the changing makeup of the U.S. population. The Annual Social and Economic Supplement of the Census Bureau's Current Population Survey details how Asian, Black, and Hispanic Americans are moving to the states and buying homes. These groups are generally more likely to live under the same roof and create multigenerational households.
Remote Work
With remote jobs taking over the workforce, multigenerational living is more possible than ever before. Pre-Covid 19, many job seekers would move out of state or across town for a new job opportunity. Now, the option to work from anywhere is ever-increasing, and many young adults find themselves living at home well into their careers.
Multigenerational Homes for Friends

Although the definition of multigenerational living is limited to family members, there are some cases of young adults buying homes with their friends to save money and live together.
Looking for more up-and-coming home trends? Check out the blog!
The Benefits of Living in a Multigenerational Home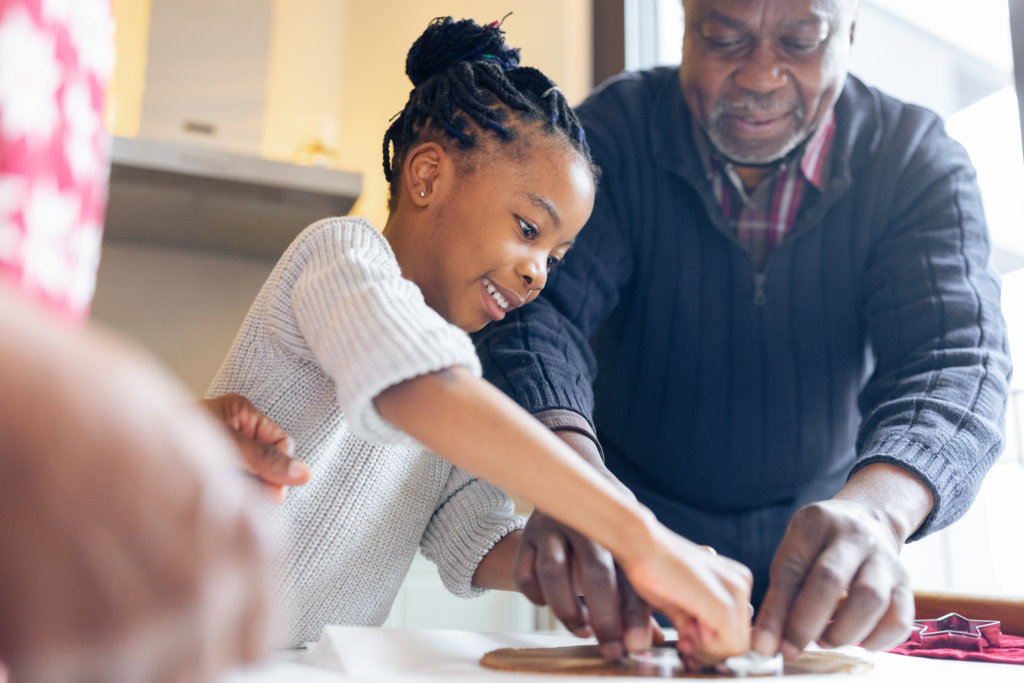 Like any living situation, there are pros, cons, and other factors to consider when creating a multigenerational home. Today, we're going to focus on the positives and dive into the benefits of multigenerational living.
Financial Benefits

Living in a multigenerational home can greatly reduce the cost of living for a family. Those living together share common resources, including food, childcare, home utilities, eldercare, transportation, rent, and more.
Close Relationships, Improved Health, and Increased Social Capital

Living with relatives can strengthen relationships, deter loneliness, and even increase social capital. The Academy of Management Review highlights this in their 2002 study, stating,
"By sharing resources, multigenerational living arrangements can, in theory, allow families to "upgrade" their lives, moving to safer neighborhoods and in closer proximity to loved ones, thus increasing well-being. In addition, multigenerational living arrangements might improve financial resources, buffer stress, reduce loneliness, enhance intellectual sharing, and generate structural social capital, thereby elevating the level of one's health."
Interviews with Brian Juedes, Koehler Wendt, and Michael Devereux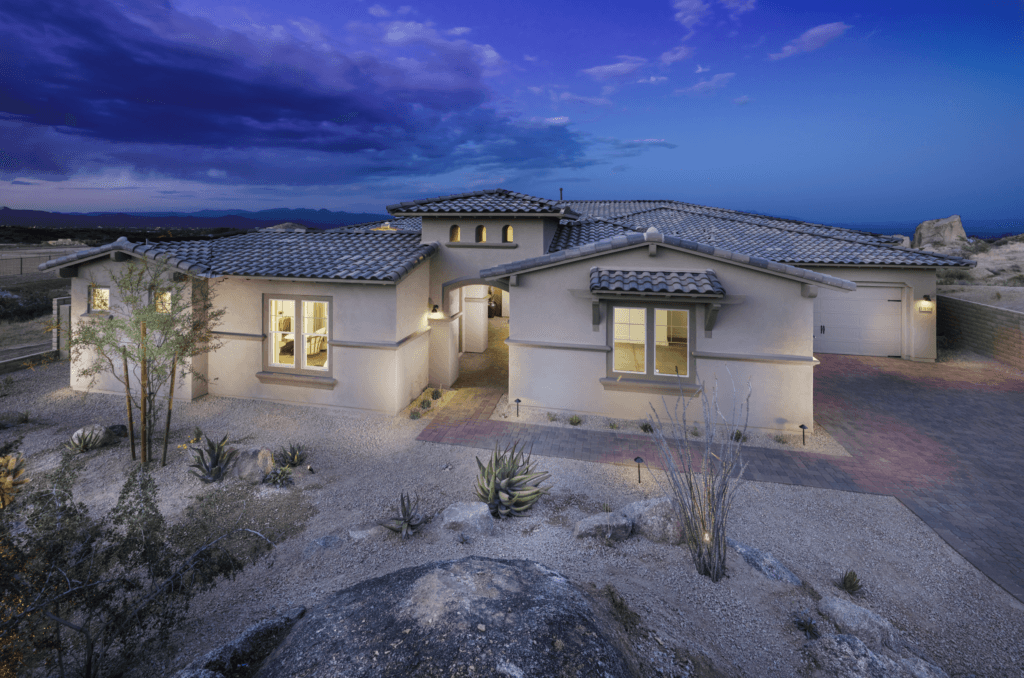 Today, we're excited to show you how Taylor Morrison recognizes the growing need for multigenerational floor plans; we're actively adding key architectural elements to our Phoenix homes!
Read on to gain insights from Brian Juedes, Vice President of Product Design, Koehler Wendt, Product Research Analyst, and Michael Devereux, Architecture Director for the Phoenix division.
Meet Brian Juedes, Vice President of Product Design and Koehler Wendt, Product Research Analyst
Brian Juedes leads Taylor Morrison's efforts to improve operational efficiency through architectural design. He is one of only three professionals in Arizona to hold a license in architecture, civil engineering, and structural engineering—and is the only one to specialize in residential construction.
Koehler Wendt is an integral part of Juedes' mighty team of two. He analyzes top competitors to show how Taylor Morrison stands in comparison to the supply in each market. This data helps Brian, and the divisional teams, decide on the best types of interior features to include in each area.
Key Features of a Multigenerational Home

Juedes explains that there are levels to multigenerational homes, and what is multigenerational to one family may or may not be to another. For example, some grandparents may be perfectly fine sharing a downstairs bathroom, laundry room, and added seating area. Some may want their own space entirely. As you go up a level, price follows, which is another important factor to consider.
Level 1: First Floor Bedroom & Full Bathroom

While this is not considered a multigenerational home yet, having a first-floor bedroom and full bathroom in a two-story house is the first step towards shared living.

Level 2: En-Suite
An en-suite consists of a first-floor bedroom, bathroom, and added powder room on the first floor. The person living in the en-suite will not have to share a bathroom with guests or other patrons of the home. While level two is still not technically considered a multigenerational floor plan, it can certainly serve as one, and many buyers are making use of these spaces.

Level 3: True Multigenerational Living
We made it to level three—welcome to true multigenerational living! At this stage, a two-story home has a first-floor bedroom, bathroom, additional powder room, and a dedicated additional living area. According to Juedes, the added living space will normally fit two chairs and a TV.
Level 3 Continued: Casita
A casita is a completely detached living area from the rest of the home. It includes an en-suite and has its own heating and cooling system. It may have a kitchenette and a shared courtyard or patio space. Some revel in this unique space, while others do not feel as secure as they would if they were inside the main home.
Level 4: Add a Kitchenette
For an even more defined space, a kitchenette is added. The size of this space and the appliances vary depending on the size of the home and cost.

Level 5: Laundry Room

Laundry can pile up quickly even in smaller families of two or four. Adding a separate laundry room is a useful next step.

Level 6: Garage or Separate Entrance
Some multigenerational homes include a separate garage or entrance for patrons to use.

Level 7: Separate Covered Patio
Hello fresh air! The final step to creating a multigenerational home is to add a separate covered patio or outdoor living space.

Multigenerational Homes are Heating Up in Phoenix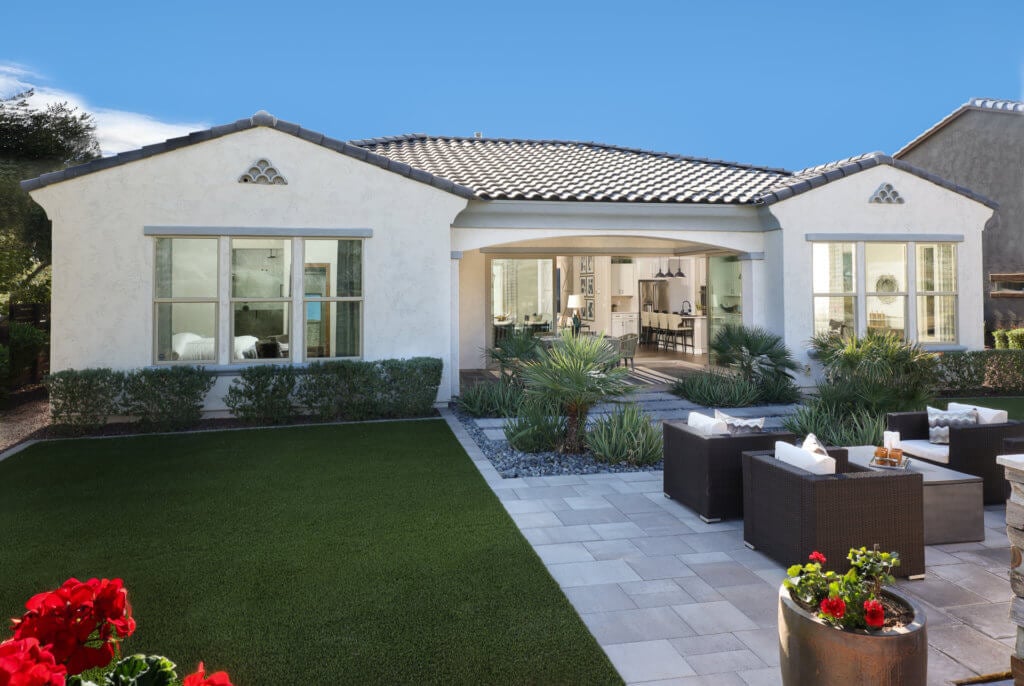 The Phoenix division of Taylor Morrison has been paving the way for multigenerational floor plans for several years, with a few stellar plans currently in the works. If you're looking to buy a multigenerational home in the Phoenix area, you have options! Floor plans range from a bedroom, full bath, and a separate living space to plans that include all of that, plus a full kitchen, laundry room, and separate entry.
Generation Homes Floor Plans Spotlight from Michael Devereux, Architecture Director for the Phoenix Division
Michael Devereux works with several divisional departments, outside architects and engineers, trades, municipalities, third party consultants, and Taylor Morrison's Corporate Product team to deliver up-to-date home designs catered to the Phoenix housing market. Recently, he has developed company guidelines for how we design, create, and maintain our floor plans while optimizing the entire process.
A Brief History of Multigenerational Living
Devereux delved into the history of multigenerational homes. Before World War II, multigenerational living was extremely common. Immigrants who came through Ellis Island lived in pop-up towns divided by ethnicity, with multiple generations residing in homes together. The Social Security Act of 1935 led to a slight decline in multigenerational living, but it wasn't until after World War II that the shift started to take off.
Post World War II, multigenerational living began to decline for various reasons, including an emphasis on the nuclear family, suburbia, and increased health among the elderly. Many Americans went back to work after World War II, creating a steep increase in financial freedom.
Will Multigenerational Living Continue?
Since 1971, multigenerational living has been on the rise. In fact, from 1971 to 2021, multigenerational households have quadrupled, and over the past five decades, the share of the U.S. population living in said homes has doubled.
When asked his opinion on key factors sparking the trend of multigenerational living, Devereux had some illuminating insights:
"People are finding new and unique ways to make less-affordable homes more attainable. Between labor and supply problems, it can be difficult to get into that first home. It's interesting because we see younger people teaming up and buying homes together, which is along the same idea as multigenerational living. It's also going to depend on working remotely and how people intend to use that. In today's world, there's lots of opportunity to live in multigenerational homes."
Does it sound like multigenerational living could be an option for you? Check out a prime example of a floor plan below!
Rixford Floor Plan for Multigenerational Living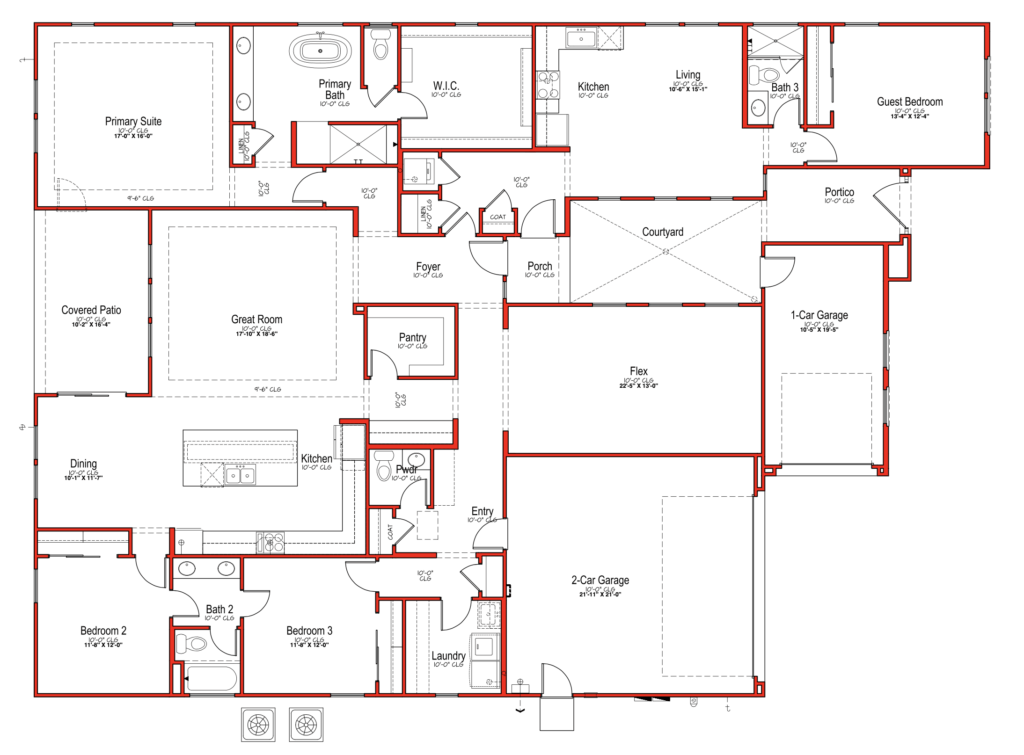 The Rixford floor plan is the latest shared living home coming to Phoenix. This spacious home includes an added full kitchen, eating space, living area, full bath, bedroom, stackable laundry with an option for a full, plus its own separate entry. The entry opens to a large courtyard, garages, and front yard.
This gorgeous home is coming soon to our new phase of Legado in Queen Creek and Aloravita South in Avondale!
Thanks For Reading!

At Taylor Morrison, we value people above all else, and are always on the lookout for the latest trends in homebuilding. With just above 20% of our Phoenix customers buying multigenerational homes, we knew it was the right time to create more versatile floor plans. Find your new home today and save big before time runs out with our limited-time offers. Until next time!