So, you've reached the point in life where you're ready to become a happy homeowner. You're tired of renting and not building equity, and you're excited to create a home of your very own. But the looming costs of saving for a home are proving to be a bigger roadblock than you'd like. If this sounds like you, read on—we've compiled a list of the best ways to save for a home while renting! We'll go over how to navigate today's interest rates, closing costs, savings accounts recommendations, and so on. Let's get into it and start meeting your savings goals today.
Best Ways to Save Money for a House While Renting
Here are our best tips for saving for a home while renting. Save this list, future happy homeowners!
Live With a Roommate
Living with a roommate is a great way to save money for a down payment. Instead of paying the total rent, utilities, groceries, and other bills, you have another party or two to share in the costs. Plus, if you've never lived on your own before, going through the ups and downs of renting with another person can help to eliminate unnecessary stress and prepare for your upcoming homeownership. Put the money you save from rent in a savings account for your future home and watch your mortgage funds grow!
Try Out a Build-to-Rent Community
First things first, you may be wondering what a build-to-rent community is. Build-to-rent communities often offer single-family homes with luxurious amenities and are meant to be long-term rentals.
Living in a build-to-rent community can be a fantastic way to save for a home while renting. The stability of having a place to live long- term gives you the opportunity to save as much as possible without the stress of unpredictable short-term rental agreements.
Rent-To-Own at Yardly
At Taylor Morrison, we have our very own build-to-rent communities called Yardly, which make saving for a home easier than ever! Yardly elevates traditional apartment living through a thoughtful blend of form and function. Attractive community amenities, smart home technology, and a focus on beloved pets with built-in backyards allows for improved wellness and flexible living for you and your pet.
Yardly revolutionizes what it means to rent with sophisticated and functional floor plans, ground-floor living, limited to no wall-sharing to reduce noise, and a doggy door included in every home for nonstop come-and-go pet access to your private backyard.
Learn more and Live Boundlessly at Yardly today.
Build a Budget that Works for You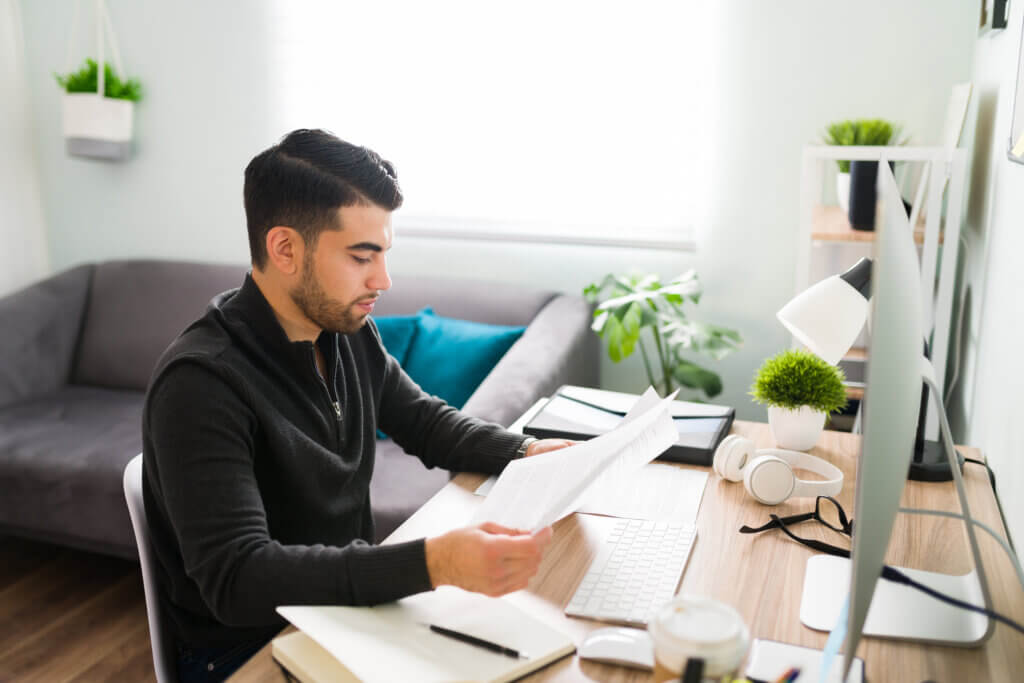 Before you fall down the internet rabbit hole of budgeting advice, consider the basics. Budgeting doesn't need to be overly complicated. Check out our list of budgeting basics and start saving for your upcoming real estate ventures today.
Pay Off Your Debts
While it may seem like it's hindering saving for a home, paying off your debts will actually help you lock down a home loan in the future! In fact, your credit score and debt-to-income ratio are essential factors that lenders look at when considering your loan application.
Looking for more information on loan programs? Read the blog on loan programs explained in easy-to-understand terms here.
What Is Your Debt-To-income Ratio?
Shoutout to our friends at Investopedia, who define debt-to-income ratio as "A financial ratio that compares a borrower's total monthly debt payments to their total monthly income, and is commonly used to assess a borrower's creditworthiness."
So, if you have a high DTI, this shows lenders you are less likely to pay your mortgage on time than someone with a lower DTI. As a general rule of thumb while saving for a home, your DTI should be below 36% and definitely not above 43%.
How To Figure Out Your Debt-To-Income Ratio
To figure out your debt-to-income ratio, add up your monthly debt payments, excluding rent, and divide that by your total gross monthly income. Then, multiply that number by 100 to get your DTI percentage.
Examples of Debt Payments
Credit card debt
Car loans
Student loans
Medical bills
Ways To Improve Your Debt-To-Income Ratio
Could your DTI use some improvement? Here's a few ways to help lower it.
Increase how much you pay per month towards your debts, including student loans.
Make and stick to a plan to pay off your credit card bills.
Frequently look up your checking account balance to keep track of exactly how much money you have spent.
Avoid taking on more debt.
Negotiate with creditors to reduce your interest rate.
Increase your income.
Limit Unnecessary Spending
While it might be the most basic of all budgeting advice, it's a tried-and-true way to save money—cut unnecessary costs. The key is not to go too extreme and budget in a way that is not sustainable. For example, instead of never buying a $7 latte again, cut it down to once or twice a week. You may be surprised at how quickly money piles up when you start saving on the small things!
Create Savings Buckets While Saving for a Home
If you've ever tried having one giant savings account for everything, you probably realized it's a little too easy to lose control of. When you divide your savings into buckets, it's much easier to keep track of every dollar you earn and where it's going.
How To Create Savings Buckets
First things first, figure out where you're spending your money. Then, group the items you spend money on into categories. Common categories include food, entertainment, and bills.
Create additional categories for large purchases you need to save for, for example, a down payment on a house or a payment fund for a newer car. Open savings accounts for each bucket and allot a certain amount of your income to each.
With this method, you'll probably find it much easier to meet your savings goals!
Another important financial aspect of buying a home is the closing costs. Check out the blog to learn more.
Work On Boosting Your Credit Score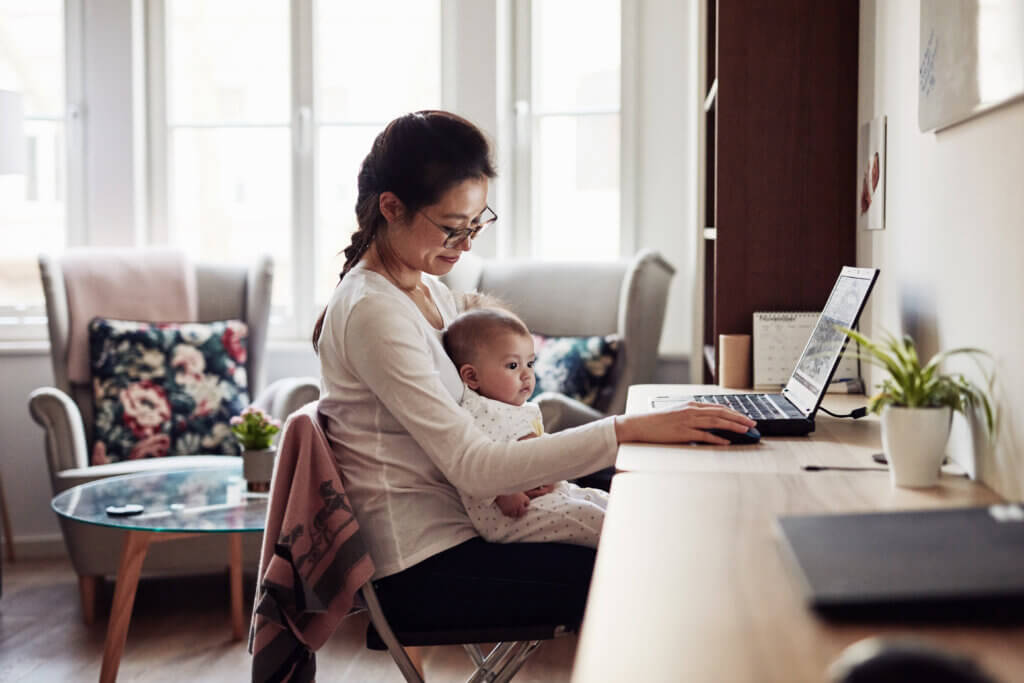 A high credit score indicates to lenders that you are a borrower who can be trusted to meet their financial obligations. Your credit score can affect what financing options are available to you. If you have a great credit score, you have a better chance of locking down the best terms and rates while saving for a home.
Here's a few ways to work on improving your credit score:
Review your credit reports and check for any inaccuracies. Make sure you don't have any unpaid accounts that have gone into collections. Pay off as many old debts as you can first.
When possible, pay your debts in full and on time.
Try to keep your credit utilization rate at or below 30%.
Hold off on applying for new accounts.
Keep old accounts open.
Start a Side Hustle
While it may not be ideal, starting a side hustle could be a fast way to save money to buy a house. Plus, it doesn't have to be forever! You may even enjoy the extra work and discover a new passion. Here's a quick list of side hustles you could try to earn some extra money.
Drive for Lyft or Uber.
Deliver food for Uber Eats, GrubHub, or DoorDash.
Were you always great at a particular subject in school? Become a tutor.
Rent your home or spare room on Airbnb.
Become a nanny.
Walk dogs in your community or pet sit.
Try out freelance writing.
Deliver packages with Amazon Flex.
And more! The possibilities are endless. Find what you're good at, and what you enjoy, and try it out.
You'll Be in Your New Home in No Time
While taking the leap from renting to homeownership can seem daunting, we can assure you it is so worth it! In fact, a 2019 survey of Habitat for Humanity homeowners found that 74% saw an increase in their families' health.
We've compiled a quick list of compelling reasons to choose homeownership over renting.
Building equity to build wealth
Can convert equity to cash
Home values increase over time
Tax deductions
Builds credit
Outdoor living space
No landlord
More space, including flex rooms for a gym, office, and beyond
Freedom to paint the walls and make home improvements
Control of monthly payment—it can't increase!
As always, thanks for reading! With some budgeting and determination, you'll be on track to buying a home in no time! Plus, hurry and save BIG (and maybe even lower your monthly payment) on a new home today with our limited-time offers. Happy home saving!