Today on Second House on the Right, we'd love to open with one of our favorite November poems by Lucy Maud Montgomery, "It was November—the month of crimson sunsets, parting birds, deep sad hymns of the sea, passionate wind-songs in the pines." Along with the month's wistful essence also comes a beloved American holiday—Thanksgiving, a day famous for football, family, parades, and, of course, food! Join us as we delve into the best tips, tricks, and ways to prepare your kitchen for Thanksgiving cooking.
The time for stress is behind us. If you're the chef for this year's festivities, we've got you covered. Read on!
First Things First: Assess Your Kitchen Space
Estates at Covington in Charlotte, NC
The first step to designing a functional kitchen for Thanksgiving cooking is simple enough—evaluate the available space in your kitchen. Take note of counter space, the layout of where the appliances are, and the overall flow of the room. Will you need more counter space for all your dishes? Pull up a table. Do you have double ovens or a single one? Depending on your appliances, consider the timing of your food.
It wouldn't be an organization blog without mentioning our partners, the amazing Clea and Joanna of The Home Edit! Check out their best tips for kitchen organization, then head to taylormorrison.com/thehomeedit for the inside scoop on all things organization in your home.
Essential Kitchen Appliances and Tools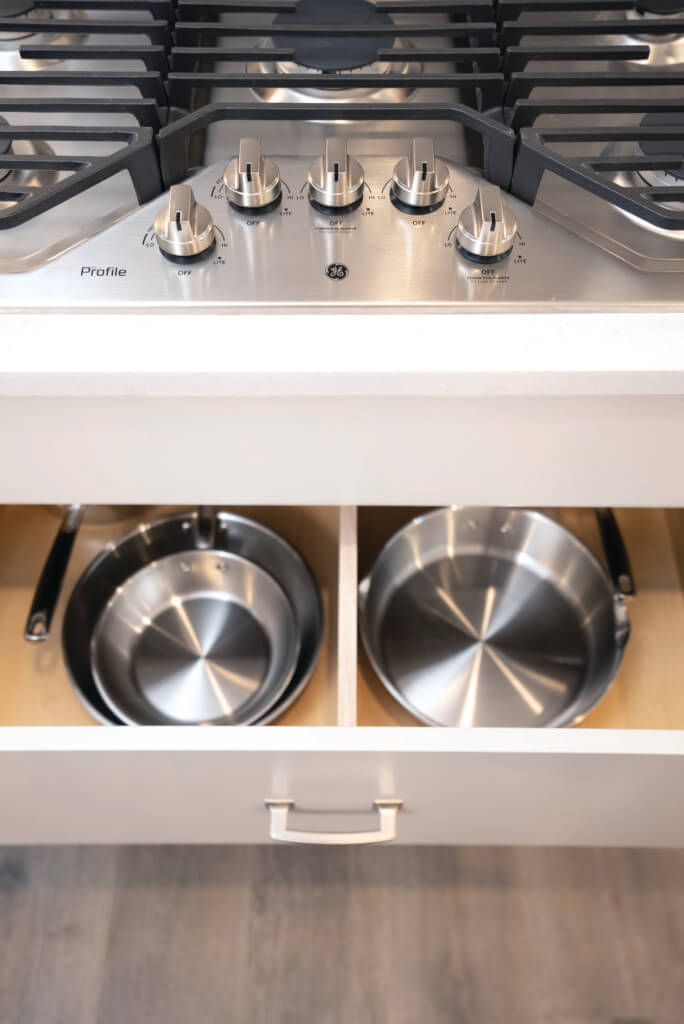 Of course, high-end appliances (like the ones you'll find in all of our Taylor Morrison homes) can help Thanksgiving cooking run smoothly from start to finish. A reliable oven helps to roast a turkey or ham to complete perfection, a stove with multiple burners allows for the simultaneous cooking of many dishes, and a spacious refrigerator is a must-have for storing ingredients and (arguably, the best part) leftovers!
If your appliances could use an upgrade, don't fret! There's an array of helpful kitchen gadgets that can level up your cooking game, including food processors, mixers, and blenders. Consistent, high-quality results, here you come.
Learn more about the top-of-the-line GE appliances in Taylor Morrison homes here.
Optimize Storage and Organization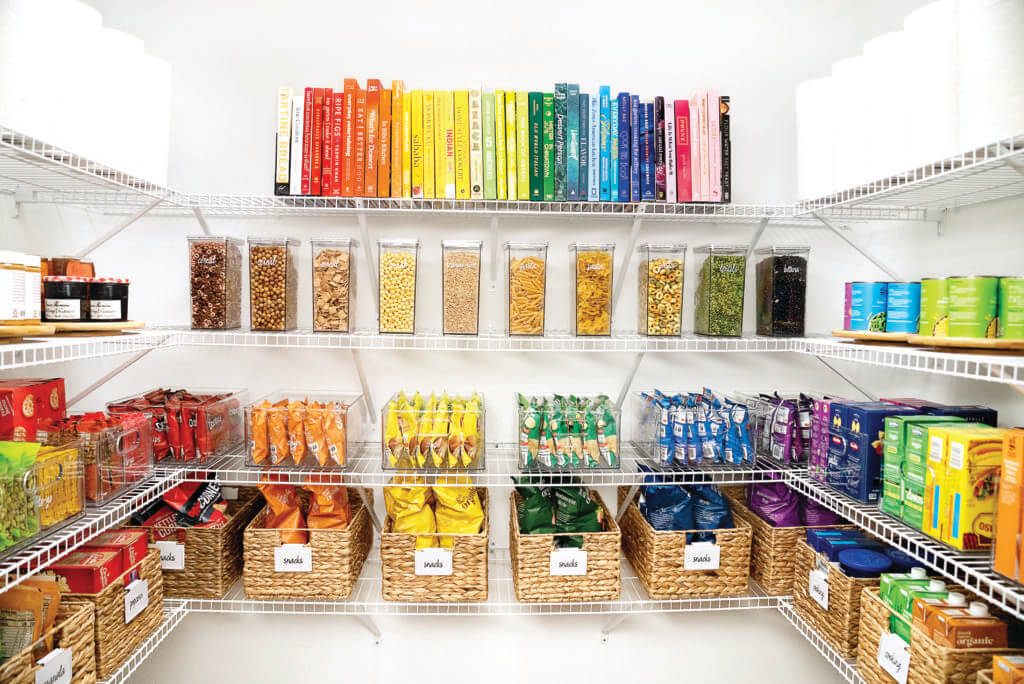 As we know from The Home Edit, maximizing storage space is key to cutting down on the frenzy of Thanksgiving cooking. Here's a few ways to do just that:
Install racks or shelves on the walls to free up valuable counter space. You can also add festive decorations if you end up having too much space!
Try out drawer dividers to keep utensils and other cooking tools organized and easily accessible.
Declutter kitchen cabinets and drawers for a more visually appealing, efficient space. It'll be much easier to find and access ingredients this way.
Design a Functional Kitchen Layout
The ease an efficient kitchen layout can have during the holidays cannot be overstated. A well-designed kitchen can make the cooking process smoother and more enjoyable. Looking for an easy way to accomplish this? Look no further than the work triangle!
What is the Work Triangle, and How Can I Use It?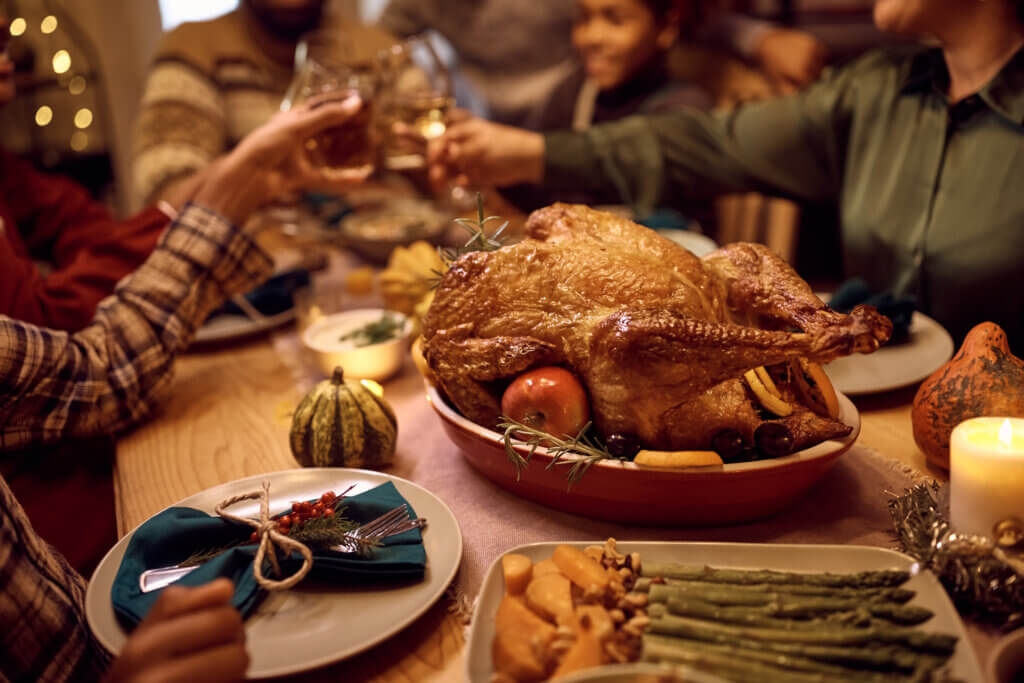 The work triangle consists of the stove, the sink, and the refrigerator. This allows for easy movement between these key areas, minimizing the time and effort required to prepare a meal. For smaller kitchens, a galley layout is often how the floor plan is designed, with the stove and sink on one side and the refrigerator on the other. This maximizes the use of space and creates a streamlined workflow. An L-shaped or U-shaped layout in larger kitchens provides ample counter space and storage, making it easier to handle multiple dishes simultaneously.
If you're new to Thanksgiving cooking, you could try to prepare a smaller meal before the big day for practice. If you notice bumps in your workflow, you can adjust before all eyes are on you (or, more likely, the food)!
Thanks for Reading!
Happy Holidays from all of us at Taylor Morrison! We're confident you can create a kitchen workflow for a seamless Thanksgiving meal this year. As always, if you're searching for a new home, check out our finance savings on brand-new homes today. Your new place could be closer than you think. Have a lovely Thanksgiving!
Check out this free coloring page for some Thanksgiving fun!
If you have any difficulty downloading on your mobile device, try using another browser or computer.