If you like to let your taste buds fly free, you have lots of delicious options near each of our Taylor Morrison communities. Different regions may specialize in their own brand of yummy, but great food is like a universal language of love. In Part One, let's explore some pallet-pleasing options in Arizona, California and Colorado.
ARIZONA
Pizzeria Bianco – Dubbed "a mecca for the pizza obsessed" in The Mozza Cookbook, this artisanal pizzeria by James Beard Award winner Chris Bianco gets his ingredients from farmers and local producers.
Welcome Diner – The cozy diner in downtown Phoenix brings a "soulful Southern edge to the Farm to Table American Fare." Prepare to be warmed by the hospitality and delighted by your meal and cocktails.
The Chuckbox – With names like The Great Big One, The Double Great Big One and Tijuana Torpedo, you can count on these mesquite grilled burgers and chicken sandwiches to knock the socks off your tastebuds. Be sure to try the green chili burger.
CALIFORNIA
Benu – This upscale restaurant in downtown San Francisco was featured in a New York Times article with a title that says it all: "10 Restaurants Worth a Plane Ride." The menu is otherworldly and creative.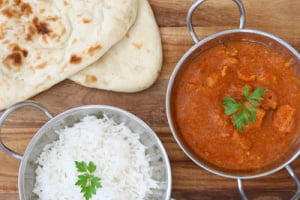 Other award-winning, high-end Bay Area fine dining experiences to savor: The Restaurant at Meadowood, set amid the vineyards of Napa Valley; Saison, specializing in incredible seasonal fare downtown; and The French Laundry with its startlingly delectable tasting menus, located in Yountville.
Vik's Chaat – When you're in the mood for authentic Indian street food head to this Berkeley restaurant. Family run since 1989, Vik's Chaat is a popular spot to savor dishes from all over India.
Pampanguena – Encounter traditional Filipino cuisine at its mouth-watering best, on Mission downtown. Here, the menu is prepared in traditional Kamayan style from the Pampanga province in the Philippines.
The Kitchen – This family-owned, farm-to-fork dining restaurant is a landmark, sold out every night for more than twenty years. The Kitchen has won a very long and impressive list of culinary accolades and awards, from earning the highest Zagat ratings to receiving the AAA Five Diamond Award.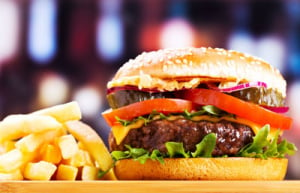 Burgers and Brew – The burgers are made with 100% Niman Ranch meats, fresh ingredients and house-made sauces. They're just as dedicated to the brew, serving world-class beers on tap and by the bottle. They have locations downtown Sacramento as well as in Davis and Chico.
Thai Chili – Reviews on TripAdvisor say things like "Wow!", "Great!" and "No comparison!" when describing this Thai food restaurant in Elk Grove. The Drunken Noodles get high marks.
AR Valentien – Elegant dishes are served in a charming Craftsman-style setting, with fine dining menus for breakfast, lunch and dinner. Set in Torrey Pines in Sacramento County, the restaurant receives top honors for food and ambiance, including from Zagat, Sunset Magazine and Ranch and Coast Magazine.
85 Degrees – This café and bakery has locations throughout So Cal, including near our luxury homes in Irvine and San Diego communities. Stop by for an espresso or tea and traditional tiramisu or slice of cake. Be sure to have some fresh-baked bread, available in European, Japanese, Taiwanese, Danish and other styles.
Old Vine Café – Located near our new homes in Costa Mesa, Old Vine Café serves everything delectable, from out-of-this-world French Toast for breakfast to Pulled Pork Panino for lunch to Rabbit Mole and fine wines for dinner.
COLORADO
Root Down – You'll find Root Down in Denver's Highland neighborhood. The very creative dinner menu includes chicken, halibut, short rib, rack of lamb and tofu entrees with flair as well as a full menu of beer, wine and spirits. Finish your meal off with the Banana Crème Brulee Pie.
Snooze – Get the best breakfast in town at Snooze, An A.M. Eatery. The traditional plates are taken to the next level, with fresh and delicious ingredients and incomparable flavor. If you find you just can decide what to order, try the pancake sampler.
Queen of Sheeba – Savor some Ethopian food in a hole-in-the-wall establishment. It may not look like much from the outside, but looks are deceiving, because Queen of Sheeba comes through with amazing food and warm service.