Still hungry? Part 3 of the Foodie Tour is here to give you more ideas for great places to eat near Taylor Morrison communities. For our final installment, you're in luck if you live in one of our new homes in Chicago, live in Charlotte or Raleigh, NC, or own a house in Austin. Bon appétit!
ILLINOIS
Pequod's – Pequod's Pizza first earned its cult following in 1970 for its pan-made pizza edged with caramelized crust. They're still known for their incredible pan-style pizza, but the menu now includes savory appetizers, pastas, and thin crust pizza. The restaurant, now located in Lincoln Park, is also known for late night dining and delivery.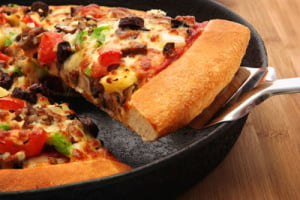 Alinea – When you go to Alinea Restaurant, you don't go to eat. You go for the chic, world famous dining experience. Known for its creative and stunning cuisine, every bite becomes that moment where you have to close your eyes and savor in disbelief.
Mario's Italian Lemonade – The Little Italy gem of an Italian Ice stand is still going strong after 61 years. A seasonal delight of fresh fruit ices, Mario's is closed for the cold season, but opens again for the summer on May 1. Then, Mario will be out in front of the stand, greeting eager customers again.
NORTH CAROLINA
Rock Store Bar-B-Q – This little eatery is literally made of rocks, a former circa 1936 gas station. Now people fuel up here with smoky Carolina 'cue and Southern style sides. Try it once and you'll no doubt have to go home with a bottle of one of their Rock Store BBQ Sauces.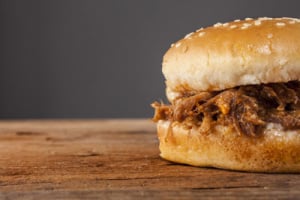 Sir Edmond Halley's Restaurant and Freehouse – Stop on by this lively neighborhood pub to eat some tasty and inspired Old World grub, quaff a fresh pint, and make new friends. Choose from a dizzying selection of beer, wine and liquor. Open for lunch and dinner, complete with a kids' menu.
The Cowfish – Now's your chance to experience sushi, burgers and a bar all in one family-friendly spot. This irreverent mash-up of East meets West has won a lot of hearts and media accolades with a menu that includes unusual burgers, traditional sushi and something they call Burgushi, a fusion of burgers and sushi.
Neomonde – This unique café and market features authentic Lebanese and Mediterranean cuisine, fresh international breads and specialty groceries. Dine indoors or out, Monday through Sunday, at the Morrisville or Raleigh locations.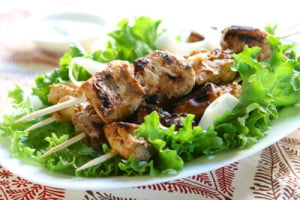 Barry's Café – Known as much for community service as it is for great food, Barry's Café is an old school burger diner with a heart. The popular café serves up a heart lunch menu and traditional breakfast dishes. Owner Barry Doyle also founded the Feed the Firefighters Foundation and provides café discounts to fire and rescue personnel.
Poole's – The diner started out as the Poole's Pie Shop in 1945 and soon grew into Poole's Luncheonette. Today, it's a retro-chic diner that sources from local growers and artisan producers whenever possible, so expect delectable menu changes often as the seasons change.
TEXAS
Uchi – Using local seasonal ingredients and seafood flown in daily from Fukuoka and Tsukiji, Japan, Uchi serves traditional Japanese cuisine enlivened with new flavors and textures. Uchi is celebrated internationally as well as locally for it's food and sophistication.
Franklin Barbecue – For down-home Texas barbecue, Franklin's is hard to beat. In fact, Texas Monthly ranked Franklin BBQ #1 in Texas. You'll also fine great reviews by Anthony Bourdain, Bon Appetit, GQ, and Southern Living, among many other respected media. Get there early if you want to eat.
Fonda San Miguel – Dazzling and colorful from the outside, Fonda San Miguel is pure, heavenly Mexican restaurant pleasure for the palate. The restaurant's founders have translated the restaurant's food and art into a cookbook with more than one hundred mouth-watering recipes.
Killen's Texas Barbecue – Deciding which irresistible menu item you want is hard enough; knowing when to stop stuffing yourself with some of the most flavorful 'cue on the planet is the real trick. The Pearland restaurant has been recognized by a slew of awards and press write-ups, and it's easy to understand why.
Churrascos – Bold and passionate is the best way to describe Churrascos' South American parilla. Take your taste buds on an adventure with restaurant's authentic seafood, chicken, beef and pork dishes. If you can't decide what to order, the Pollo Bahia is a solid choice.
Lupe Tortilla – With twelve locations in and around Houston, you'll never be far from your next Lupe Tortilla fix. You'll find all things Tex-Mex and delicious, from juicy fajitas to seafood to carne asadas and more. If you don't have one of their Fresh Squeezed Lime Margaritas with your meal you'll be sorry.
If you missed it, don't forget to explore Part 1 and Part 2.