Everybody dreams of owning a home by the sea – but not all waterfront living is created equal.
If you're not already familiar with Taylor Morrison's Bayside on Little Sarasota Bay community, this article will get you acquainted and leave you scrambling to figure out a way to move to Osprey.
Our designers have truly outdone themselves. Read on to learn more about why no other community does more to embody the ultimate Florida lifestyle.
Location, Location, Location
It's the Realtor's mantra and you'd be hard pressed to find a more complete location than Little Sarasota Bay.
Private waterfront access is just a leisurely stroll from your from porch but you'll also want to frequent the plethora of pristine Gulf of Mexico beaches nearby. The famous white sands of Siesta Key are a surefire reminder that you live in paradise.
Bayside is conveniently located in proximity to medical facilities, transportation, shopping, dining and the fine cultural attractions of downtown Sarasota. You'll also be just 1 mile from the 5-Star Legacy Trail.
Homes to Inspire Envy from Your Friends and Family
Designing and building gorgeous well-appointed homes is our forte. Look to Taylor Morrison for a wow-factor property inside and out.
A selection of our most popular floor plans will be offered at Bayside on Little Sarasota Bay, each featuring inspiring open concept great rooms and flexible options with thoughtful designer touches throughout. Schematics are optimized to take advantage of every last square foot inside and out. After all, in sunny Florida your outdoor living spaces are just as important!
Our unique Design Center system makes it easy to customize your new home to perfectly suit your tastes and needs.
Maintenance Free Living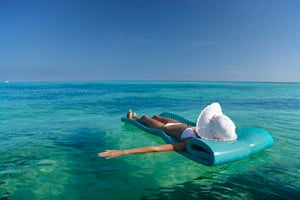 Who has time for yard work and raking leaves?
Bayside is a maintenance-free community, which means more time for leisure-time activities.
Relaxed, Friendly & Intimate
With just 49 homes tucked within a gated enclave, peace & quiet and exclusivity are on the docket.
It's easy to make friends at a place where like-minded people converge. Gather together at the fire pit and share a glass of wine with old friends and new acquaintances.
Boating, Fishing & Watersports Galore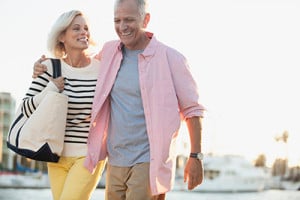 Anglerweb.com says Little Sarasota Bay fishing is "as good as it gets" offering both flats and open-water angling. Spend a relaxing day targeting snook and redfish with your fly rod or try your hand at hauling in the famed Florida tarpon. Further out you'll find plenty of game fish like king and Spanish mackerel, cobia and tripletail.
Boating is another popular activity in the Bay, particularly for spotting manatee.
Within the Bayside on Little Sarasota Bay community you'll enjoy the private boardwalk and dock adjacent to the 3-acre tranquil lake and nature preserve. The bay is ideal for kayaking or stand-up paddle boarding. The dock is a great place to load and unload family and friends on boat.
A Golfer's Paradise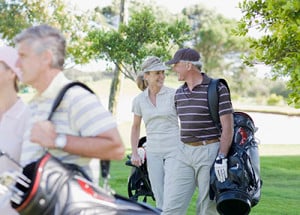 We all know that Florida is famous for golf. But the links options at Bayside are truly ridiculous.
There are literally 20+ golf courses within ten miles of Osprey. Yes, you right that right. Twenty plus.
Exceptional Livability
Most home buyers looking to relocate first check Areavibes.com to get a general idea of how livable a new area might be. Osprey scored a high rank of 81 or "Exceptionally Livable."
In particular Osprey marked well for weather, low crime rates, quality education and a stable housing market.
Enjoy a Meal Out with Fantastic Dining Options
A big part of the Florida lifestyle is partaking in the endless options of both indoor & outdoor dining. There are countless restaurants in the area but here are three of our favorites.
Seafood is on the menu at the popular Casey Key Fish House. The "Tiki Bar" atmosphere makes you feel like you're vacationing in the Keys.
Try the seared ahi at the Bimini Bar & Grill. Enjoy sunset views with a friendly vibe.
A great place to watch the game and grab a tasty burger. Mad Moe's is Osprey's favorite sports bar.
A Commitment to Customer Service
We never keep our most valued customers in the dark when it comes to the progress of the developments that matter to them most. Receive early updates on Bayside on Little Sarasota Bay before information is released to the general public.