Selecting a developer who will build your dream home is perhaps the biggest decision you'll ever make as a homeowner. Handing over the reins to everything you've ever wanted is stressful and then some.
But here's some good news: The entire process just got a whole lot easier.
Introducing the Taylor Morrison Houston Design Studio. It's literally a place where dreams come true.
Building a new home in Houston will never be the same and you'll have loads of fun embracing your inner designer!

An Electrifying Website Expansion
In the past, new home buyers only gained access to the Design Studio after settling on a community, choosing their preferred site and picking a floor plan. With the launch of the new online experience guide you'll gain admission to powerful design planning tools with the click of a button, long before signing off on the purchase of a new home.
Hop aboard a virtual tour throughout the entire facility right now. Previously the Design Studio was accessible by appointment only.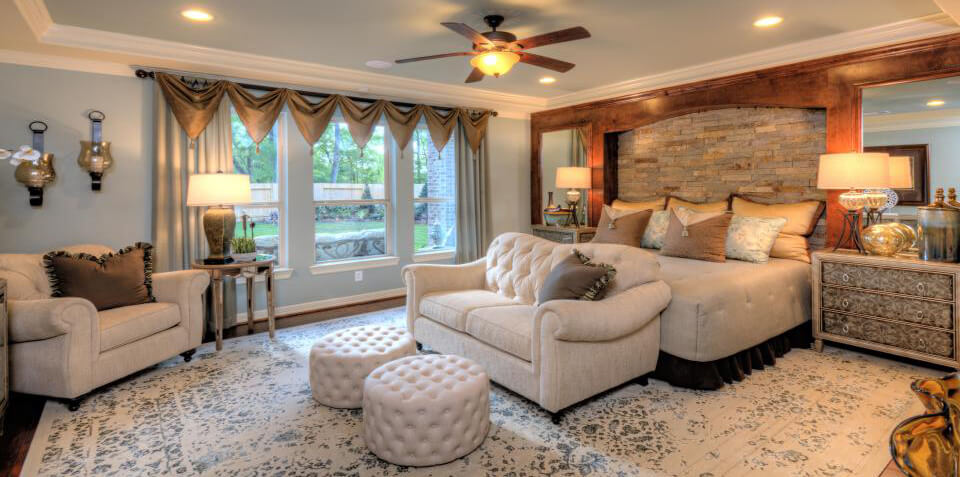 "What else will I find there?"
In short, everything you need to personalize your new home.
Our state-of-the-art online portal provides a host of tools to guide you through the design segment of the home buying process. From learning which features are available for options& upgrades to pinpointing a motif to best match your personality & needs, you'll formulate a much clearer vision of how you want your dream home to look and feel before meeting with a design consultant.
These insights are extremely valuable. Enabling you to make choices to last a lifetime.
You can even utilize Taylor Morrison's innovative Design Finishes Tool to mix and match colors, textures, flooring and more to explore different design combinations in real time.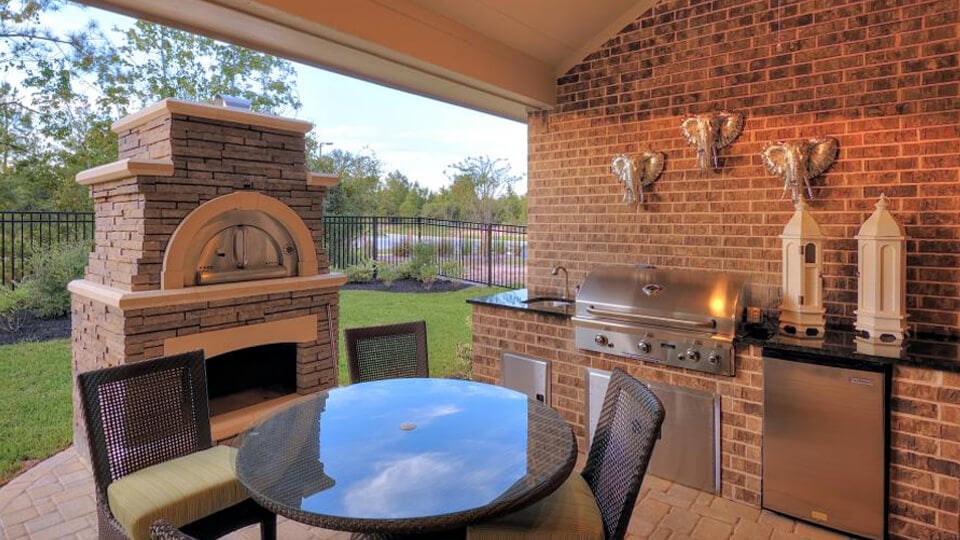 Houston Knows Trendy: Following Popular Styles
Arranging the perfect combination of design elements requires a delicate balance between diligent research, listening to your heart, heeding the advice of your design consultant and following the trends of other homeowners in your area.
Throughout the Design Center page you'll find insider information regarding what's hot in Houston right now. From color schemes to pioneering new materials to appliance & hardware selection, home décor and more, you'll have all the info you need to keep your finger on the pulse of popular trends.
Got Questions?
Visit our FAQs page to tie up any loose ends.
Remember: When making your final decisions you'll be assisted by an experienced design professional but the more you explore the possibilities today the greater likelihood you'll love your home as much ten years from now as you do when we hand over the keys!