Life in Southern California new home communities is all about celebrating diversity. And there's no better way to rejoice in having neighbors from across the globe than spending the day munching on exotic overseas goodies.
From a variety of options for Oktoberfest hoopla to the largest Italy-themed gala on the west coast, Dia de los Muertos and the St. Mary's Armenian Festival, it's easy to fill up your October weekends with international flair.
Find something fun to do in your neck of the woods or plan a Sunday drive up or down the gorgeous California coastline!.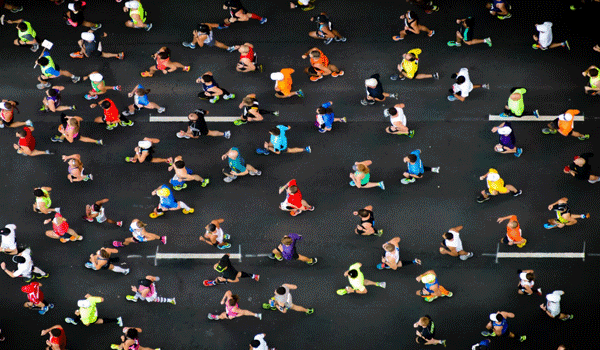 LA COUNTY
Grub down on the tastiest treats of Redondo Beach at Taste of The Pier, King Harbor & Waterfront on Sunday, October 9 from noon to 5. Tasting tickets are only a buck so arrive with an empty stomach!
Support victims of the Syrian refugee crisis at the 2016 Hungry Hearts 5k Fun Run on October 22nd at the South Coast Botanical Gardens. Stick around after the race for this year's Harvest Festival where you'll find free breakfast tacos, games for the kids and a reptile farm.
Explore Sol y Mar
Who says you can't have "down home" fun in Los Angeles? Squeeze juice, sack walnuts and pick pumpkins at the Hurst Ranch Harvest Festival on October 22nd.
The always popular West Covina Dog Spooktacular is back. Dress up your best friend and swing by Central Bark Dog Park on October 29th to enter your dog in the year's best canine costume contest.
Learn More about Magnolia
SAN DIEGO COUNTY
Get your "culture" on October 8th & 9th at the La Jolla Art & Wine Festival. A host of wineries and craft breweries will be serving up libations in the beer & wine garden while kids take part in the Lego Star Wars Building Project and arts & crafts zone.
Also on the 9th, Little Italy in San Diego prepares for the 22nd year of FESTA. Celebrate Italian food & culture with 100,000+ visitors from around the world. Live entertainment, Bocce Ball tournament, Italian motorsports spectacular…over 150 vendors in all. Mamma Mia!
Discover Elms
Indulge in abundant wine tastings and tasty tidbits from local chefs at the Taste of Rancho Santa Fe on October 9th from 4-7pm. Participate in the silent auction for charity and stroll the historic grounds with your favorite beverage.
And on the 24th, support your local community center at the RSFCC Golf Classic. Enjoy free range balls, a buffet lunch and hosted bar after party following the scramble style tourney.
Discover Estancia at Cielo
Prost! Don your Lederhosen for Rotary Oktoberfest from noon to 10pm at Holiday Park in Carlsbad on October 1st. Costumes, authentic German food, apple strudel, live music and delicious craft beer.
Movie buffs croon. The 4th Annual La Costa Film Festival is scheduled for October 13-16. Quality documentaries, feature narratives and thought-provoking shorts – it's a cultural experience that only comes to Carlsbad once a year.
Explore Seagrove
An evening like no other. The San Diego Conservancy's Night Out combines a guided trail walk with beer & wine, live music, dancing and stargazing under the night sky. Oh, and delicious Olde World fare catered by Parioli Italian Bistro! Mission Trails Regional Park, October 8th.
Head to the Old Mission at San Luis Rey for a Dia de los Muertos celebration to remember. The free event runs from 10am-4pm on October 16th and features altars, delicious Mexican food, live entertainment, a car show and of course, tours of the historic mission.
Explore Cottages at St. Cloud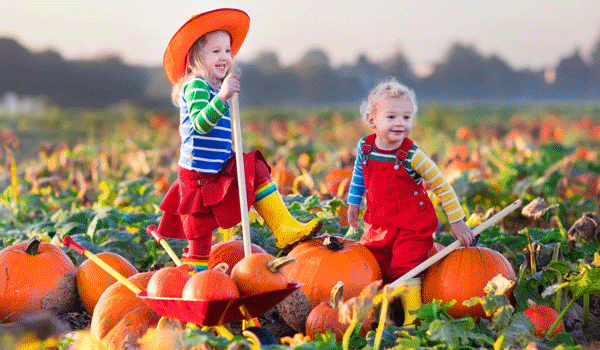 ORANGE COUNTY
Open 7 days a week all month long, the Irvine Park Railway Pumpkin Patch is an October tradition you won't want to miss. Train rides, panning for gold, tractor races, haunted house and more – there's plenty of stuff to do once you've picked your perfect Jack-o-lantern.
And on Halloween Day, Pretend City Children's Museum is "the" place to Trick or Treat in Irvine. Pint-sized ghouls and goblins are welcome to oodles of fun from 10am to 1pm on the 31st.
Explore Capella
Discover Saviero
Welton at Beacon Park
Oktoberfest Orange County comes to Old Town San Clemente on the first of the month. Live Oompa music, bratwurst and sauerkraut! The all-day event runs from 10 to 8 so reserve your table in advance online.
But don't swill "too" many German beers as the San Clemente Sea Fest takes place the following day on October 2nd. Featuring a surf contest, arts & crafts and the fan-favorite Chowder Cookoff, it's a great day out for anyone who loves salty waves and fresh seafood.
Visit Sea Summit in San Clemente
Looking for a spooky outdoor Halloween themed adventure for teens? Haunt on Heritage Hill fits the bill. From the Fright Maze to the Zombie Apocalypse and dancing to the extreme DJ & light show, it's a night full of good clean (frightening) fun. October 14th from 6-10:30pm.
Find your new favorite local restaurateur at the 5th Annual Taste of Lake Forest on October 23rd. Twenty-four delicious eateries will be serving up their best from noon to 4 so don't be afraid to skip breakfast!
Visit Camden Square
Delight in mouthwatering Armenian pastries at the 8th Annual St. Mary's Armenian Festival October 15th & 16th. A cultural extravaganza featuring music, traditional dancing, boutique shopping and more, it's fun for the whole family.
OC Guts will change the way you think about pumpkin carving forever. Both local and regional carving extraordinaires will square off for charity on October 24th from 5-8pm at The OC MIX & SOCO Collection.
Discover Superior Pointe
Learn More – Lighthouse
A great month for foodies!
Mission San Juan Capistrano is your home for fine wine and upscale eats. The 20th Annual Vintage Wine & Food Festival is set for October 8th and features a number of boutique restaurants and craft alcohol producers.
Wilkommen to Dana Point Oktoberfest on October 15th as Sea Terrace Park transforms into a mini Bavaria by the sea! Authentic German clothing, beer, brats and fresh-baked pretzels. Come thirsty and ready to dance.
Explore Pacifica San Juan
The Resort at Pelican Hill invites you to rejoice in the delectable tastes of Italy at their annual Festa dell' Autumno in Newport Beach. Inspiring cuisine, motori Italiani, wine pairing, Bocce ball and more. It's the swank harvest festival you've dreamed of. Event runs October 7-9, ending with the stunning Sunday Jazz Brunch and bottomless Prosecco Mimosas.
Connoisseurs of the fine arts, pencil in October 15th for Art in the Park. Mingle with local creators and craftspeople and purchase works from over 100 artists. Delicious nibbles will be on hand.
Discover Echo 56 in Newport Beach