Updated December 9, 2019
It doesn't get any cheerier than prepping your new Taylor Morrison home for the festive season. But before you unpack all those boxes of shiny decorations and tangled holiday lights, drink up a hot mug of cocoa while finding inspiration here on the Second House on the Right blog.
With the help of Stephanie from Somewhat Simple, your house will be the talk of the town. She's a home décor expert and more than willing to share her creative ideas.
If you like what you see, follow Stephanie on social media with hashtags #SomewhatSimpleHome and #SSBuildsWithTM. Wondering what holiday goodies she pins on Pinterest? Here you go.
The Stockings Were Hung by the Chimney with Care…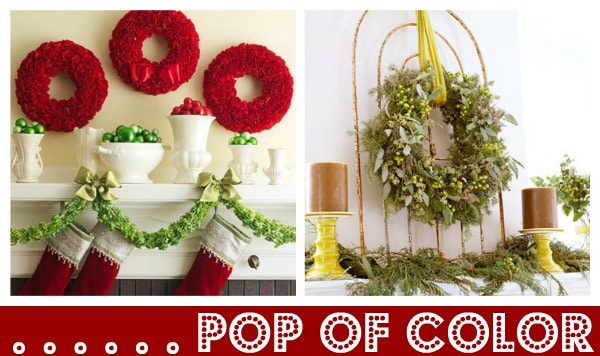 Trimming the mantle signals the impending arrival of our good friend St. Nick. Browse a selection of decorating ideas to turn your fireplace into a holiday centerpiece for the family room.
Put together a matching centerpiece for the dining room table to really pull the theme across the room.
New Denver homes at Sterling Ranch in Littleton offer fantastic floor plan options to install a cozy fireplace for wintertime cuddles. It's the perfect icing on the cake to finish off a spacious open-concept great room and gourmet kitchen combo.
Keep it Simple and Inexpensive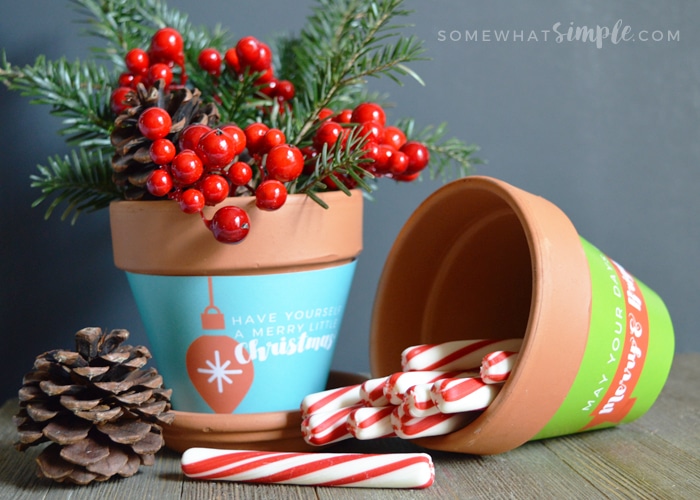 Sprucing up your new Austin home at Travisso in Leander doesn't have to cost an arm and a leg. With a few cheap terracotta pots from your local garden store and free printable downloads you can create gorgeous DIY Christmas pots. Fill with candy canes or holly and voila!
You can also do amazing things with picture frames from the Dollar Store and holiday printables.
Branch out with a Different Kind of Christmas Tree
The Rocky Mountain lifestyle at Terrain Ravenwood means it's easy to find a real life Christmas tree to adorn your family room. But many eco-minded households prefer to leave the trees living in the forest.
Here are a handful of alternative decorating ideas to stretch your imagination beyond a synthetic tree:
And how about these adorable ribbon trees? So easy to make and a fantastic way to keep unused ribbon scraps out of the landfill.
Break out the Glue! It's Craft Time
The best holiday memories from your childhood usually revolve around messes of glitter, pom-poms and mini candy canes. Sure, all kids love presents and cookies, but holiday crafts are a winning play for wintertime fun.
With little more than a bag of pine cones and canned snow, your little ones can create a stunning Christmas village.
And it's not Christmas unless you're gluing together popsicle sticks!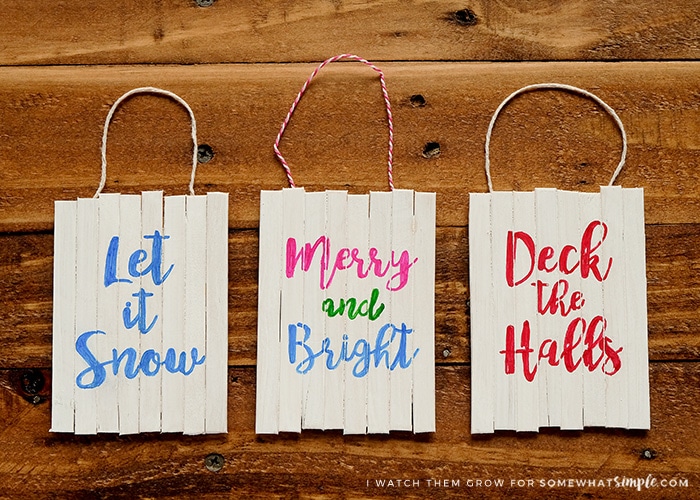 Don't forget to invite the neighbor kids over for crafting fun, too. It's easy to practice "the more, the merrier" when you live in a master-planned gated community with hundreds of families just like yours. Reunion Ranch is a perfect example of the new village lifestyle taking hold in the south Austin real estate market.
DIY Advent Calendar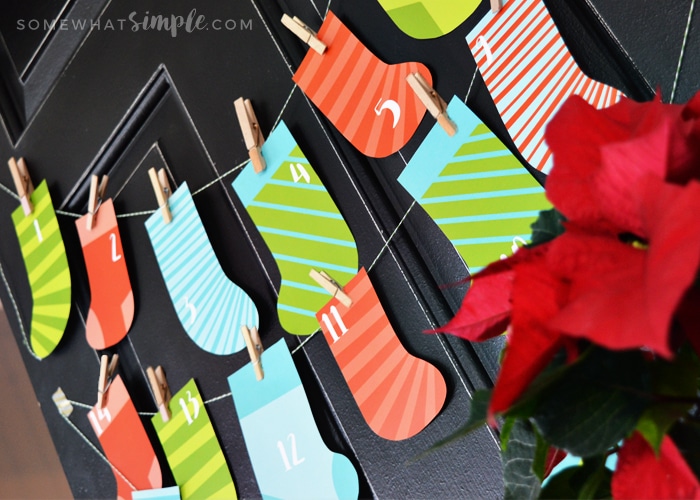 Counting down to the big day is a fun part of the holidays for young and old. Whether you're waiting anxiously to find out what's in the big box with your name on it or really looking forward to a few days off work!
A fun way to keep track of the time is with a numbered stocking countdown calendar. Be sure to save the stockings as you unhook them from the line to reuse this darling DIY advent calendar for next year, too.
Many of the floor plans at Crystal Falls in Leander, TX come standard with a roomy 3-car garage. Park both your cars indoors while saving plenty of storage space for boxes of holiday decorations.
A Few More Ideas from Stephanie's Instagram Page

For those who NEVER get tired of browsing fresh ideas for holiday décor, here are a trio of must-see links:
Tips for Keeping Your Home Pet-Friendly this Holiday Season
Holiday parties are generally seen as a good time for everyone. Unfortunately, your pets may beg to differ. Follow these simple guidelines to keep your four-legged friends safe and happy when the eggnog is flowing:
Mistletoe contains toxalbumin and pharatoxin viscumin. Both chemicals are toxic for dogs & cats. If you plan to have a "kissing booth" at your holiday get-together, consider hanging synthetic mistletoe.
Stand your Christmas tree on a table or use fencing to keep pets from playing with the decorations.
Cats can choke or strangle themselves when playing with tinsel. Avoid using it as a garland.
Remember that many holiday treats can be poisonous for dogs and cats. Never keep chocolate, grapes or candy where your pets can reach.
Stressed animals can be prone to bolt. If your pets get nervous at parties, crate them with their favorite toys before the festivities begin.
Give Back this Festive Season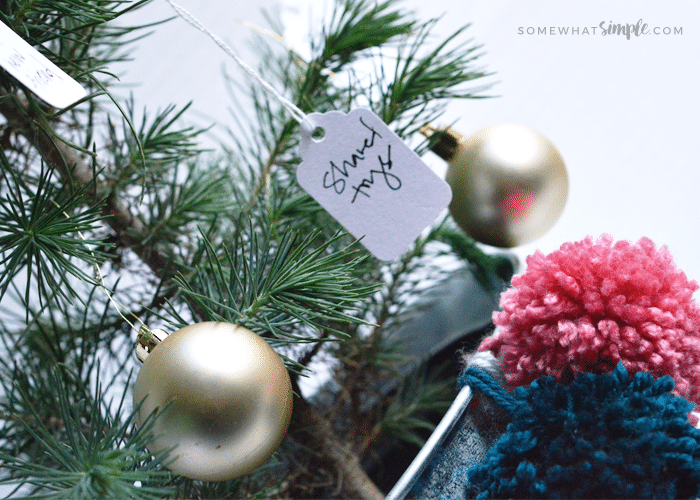 The holidays are a special time of year when we enjoy good times and great food with our loved ones. From exchanging gifts to sharing laughs, there's no better time of year for living the good life with friends & family.
But it's also a time to remember that not everyone is as fortunate.
Make a concerted effort to do unto others by putting up a giving tree. Make this season the best ever for your family and those who could use a little help.
Additional Helpful Information