Cold, wet winter days got you down? Maybe it's time to plan a jet setting getaway to somewhere warm.
From sunny So Cal to the temperate Carolinas, there's an location out there where it's no snow boots required. Pack your bags and begin your flight search. A week of sunshine is good for the soul.
And while you're soaking up rays and dipping your toes in the sand, make plans to visit a Taylor Morrison community or two. You might just find that a new home in Sarasota or Houston real estate is just what the doctor ordered. Imagine a morning commute that doesn't involve deicing your windshield.
To help you plan an unforgettable vacation, we've researched unique events and happenings
---
North Carolina
---
Charlotte and Raleigh are perfect holiday options for those who love smoked meat and the great outdoors. When you're not digging in to a delicious plate of Carolina BBQ, be sure to rent a car and plan a fun day trip to get out of the city. Fishing at Lake Norman is fantastic for amateur and experienced anglers alike and Foothill's Brewing in Winston-Salem offers a great tour and tasting for craft beer aficionados.
Not to be missed winter events include the Solstice Celebration Lantern Walk on December 17 in Hillsborough, the eclectic Asheville Fringe Arts Festival in January and the Mooresville Christmas Parade held on the Tuesday before Thanksgiving.
---
South Carolina
---
New homes in South Carolina ooze with country charm. It's no surprise that one of the top things to do when visiting Charlotte in the wintertime is to attend the State Bluegrass Festival over Thanksgiving weekend in Myrtle Beach.
Travelers visiting around the holidays will want to check out ChristmasVille in Rock Hill November 30 through December 3. You'll find traditional Christmas-themed events like horse-drawn carriage rides, carolers, gingerbread houses and ice skating.
Be sure to drive through 1 Million+ sparkling lights from November 22 through December 31 in Columbia at Holiday Lights.
---
Georgia
---
---
Florida
---
·      There's enough going on near Lucaya in Fort Myers and Fiddlers Creek in Naples to easily pack your vacation schedule – but if you're a foodie, be sure to book tickets from November 30 through December 13 for SW Florida Restaurant Week.
·      Check out these awesome Christmastime experiences at Fort Myers & Sanibel beaches.
·      If you're in the area on December 9, don't miss out on the Marco Island Boat Parade from 6-8pm.
Fly & Buy!
Taylor Morrison is so confident you'll love our west Florida homes that we're giving buyers up to $2,000 in incentives to offset travel costs. Learn more about the Fly & Buy Promotion. While you're here, visit a Home & Garden Show for more ideas on setting up your new home.
---
Texas
---
Attend the Austin Spring Home & Garden Show March 23-25 before visiting Reunion Ranch and seeing what the Austin lifestyle has to offer.
---
Arizona
---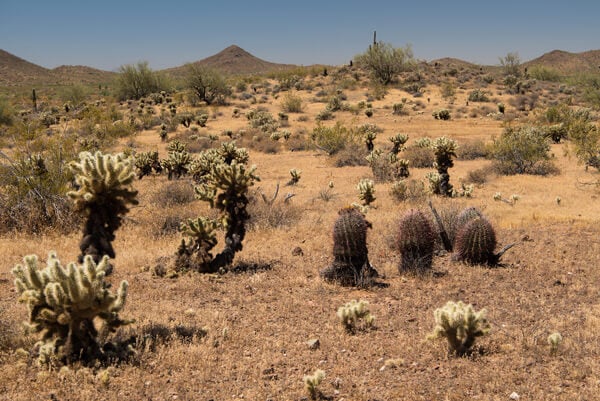 Phoenix Sonoran Preserve near Sonoran Gate Discovery Collection
---
California
---
Southern California dreaming again? Visit one of three So Cal Home & Garden Shows to begin your search for a new home where sunshine reigns.
LA County
San Diego County
Don't Forget to Pack Your Sunscreen
Whether you're playing snow bird for 6 nights and 7 days or exploring an entirely new way of living down south in the sunshine, Taylor Morrison wishes you and yours a fun & safe winter vacation.