There are so many fantastic Tampa real estate locations to choose from, and by the time you finish reading this post, you'll see why Wesley Chapel is among the best places to live in the area.
Check out these stunning Taylor Morrison communities – conveniently located to get the most out of the fabulous Florida lifestyle.
Connect with Nature without Disconnecting
Tampa is one of the fastest growing cities in America – but just because you want to be part of the action doesn't mean you want to buy right in the center of the hustle & bustle.
In Wesley Chapel, highly-anticipated new home communities such as WaterGrass make it easy to enjoy tranquil natural surroundings while keeping the urban delights of Tampa, St. Petersburg and Sarasota at your fingertips. Situated on 250 acres of wetlands, woods and parks, WaterGrass features stunning resort-style amenities coupled with classic country charm.
New Tampa Nature Park is just down the road. Bring your bike and cycle on the network of paths into the Flatwoods. Also nearby is Fort Foster State Historic Site located at Hillsborough River State Park. In addition to strolling around a living history experience, there's hiking, swimming and camping opportunities here.
Dine Out in Style
With so many top-shelf restaurants to choose from – you will have fun exploring all of the culinary options. Foodies love it here and for good reason.
Head to Primebar or Grillsmith New American Grill for cold craft beer on tap, tasty classics, gourmet burgers and unique mains like voodoo shrimp & pork chop marsala.
And as one reviewer on TripAdvisor wrote, "Dempsey's Steak House serves steaks the size of your head!" Pinchers & Bonefish Grill cover your bases for fresh seafood.
This is just the beginning. Wesley Chapel features every culinary genre imaginable from Greek to wood fired pizza, Mexican, Chinese and the incredible goodies at Stonemill Artisan Bakery & Desserts.
Pack Your Beach Bag
Part of capturing the famed Florida lifestyle is always being at the ready for a day at the beach. Here's a Beach Day Checklist, but keep your flip-flops, sunglasses and tanning lotion handy for a spur of the moment trip to some of the finest white-sand beaches on Earth.
There's nothing quite like living just a short trip from the sea.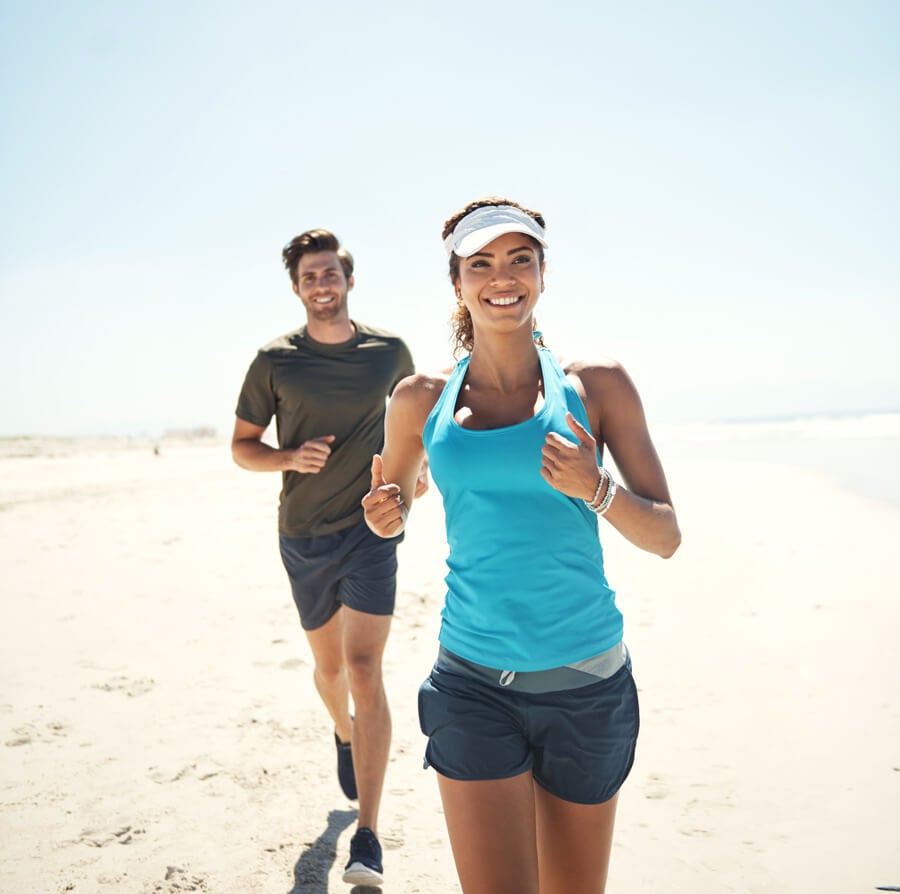 Fantastic Public Schools
Pasco County Schools are excellent. Giving kids a jumpstart to their future and a leg up on the competition.
Residents of WaterGrass are fortunate to have WaterGrass Elementary right there on site with Thomas E. Weightman Middle School and Wesley Chapel High School close by.
College-aged residents have several quality colleges and universities in the area to choose from:
Get Cultured
The largest performing arts center in the southeast is located right off the Hillsborough River in downtown Tampa. From Wesley Chapel, hop on I-75 and be at the Straz Center in less than half an hour.
And there's always something happening in Tampa's 'Latin Quarter' Ybor City.
To further whet your appetite for the arts, check out:
Shop 'til You Drop
Wesley Chapel is located near the famed Tampa Premium Outlets. It's paradise for fashionista bargain hunters looking for the best brands at the lowest prices.
You'll also find all your department store favorites and big box stores at The Shops at Wiregrass, WestShore Plaza and International Plaza and Bay Street.
When you feel like a fun day trip, take a trip to Old Hyde Park Village. Stroll the charming outdoor pedestrian mall and search for good times and treasures with specialty shops, unique eateries and theatres in a park-like ambiance.
Fun in (and out) of the Sun
Living on the outskirts of a popular vacation destination has its advantages. World-class theme and water parks like Busch Gardens and Adventure Island offer special season pass pricing for residents and Grand Prix Tampa offers 15-acres of go karts and family fun.
With a 20-screen Cineplex at Citrus Park, the Florida Aquarium, Lowry Park Zoo and the famed Tarpon Springs Sponge Docks, it's easy to fill your weekends with action-packed thrills.
Cheer on the Home Team
Sports fans delight in year-round excitement on the ice, gridiron or baseball diamond.
Root for the boys of summer during Spring Training at Steinbrenner Field or score tickets for the Tampa Bay Rays, Buccaneers or Lighting.
Get your own game going at any of the well-maintained sports fields operated by Pasco County Parks & Recreation.
Health Comes First
Buyers shopping new homes in Tampa are always concerned about the quality of nearby medical care. From routine care to emergencies, you and yours are in good hands in Wesley Chapel.
Wesley Chapel Real Estate is the Total Package
Fly into region and consider staying forever. Tampa International Airport is located 37 miles away, get there in about 45 minutes. St Petersburg Clearwater International Airport is located less than an hour away and 44 miles away. With all the beaches and top attractions that bring tourists across the country south for the winter, Wesley Chapel has it all. Peaceful surroundings. Charming wetlands. Great food plus fantastic shopping & entertainment nearby.
Wesley Chapel is the perfect fit for our Taylor Morrison homes coming soon to the Willow Point section of WaterGrass where the design focus centers on living well. It's the best of Florida at your doorstep. Every day of the year.
Be one of the first to receive construction updates by signing up for the VIP interest list.