Whether you're hosting a season-ending NFL party, planning a meal for a holiday get-together or just prepping for warm and cozy evenings with family, you're going to need some fabulous food. From healthy to comfort to a little bit of both, there are plenty of options for bumping up the tasty-quotient during the holiday season.
We've put together some wonderful recipes for you to consider, courtesy of Stephanie at SomewhatSimple.com. You can follow along on her social media pages using the links below or with these hashtags: #SomewhatSimpleHome and #SSBuildsWithTM.
Check out these yummy holiday recipe ideas and tantalize taste buds with something new.
NEW RECIPES FOR THE HOLIDAYS
Appetizing Appetizers
Offer up some delicious finger food or a light pre-dinner treat. You don't have to work away in the kitchen and miss out on the conversation if you have a new Taylor Morrison home—just fix the appetizers up in your open kitchen and serve from the kitchen island.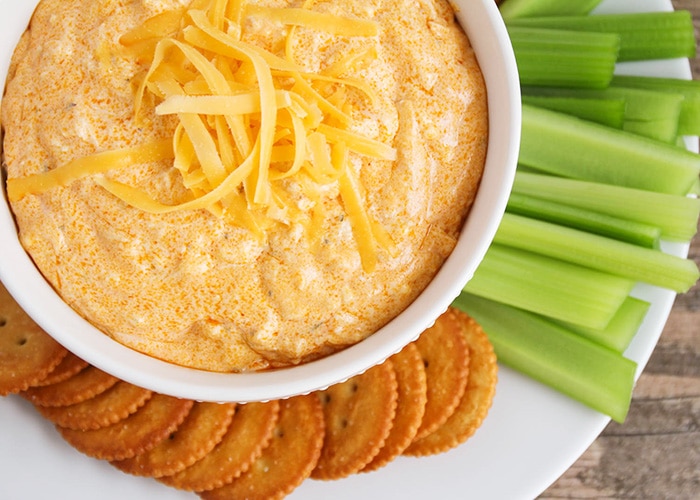 Buffalo Chicken Dip – Caution: This dip is highly addictive! That's how good it is. Irresistible and infinitely delicious, Buffalo Chicken Dip is also easy. Besides boneless chicken breasts, all you need is Ranch dressing, wing sauce cream cheese and Cheddar cheese.
Pear Walnut Salad – On the lighter side, this healthy salad still satisfies. Toss mixed greens with arugula, red onion slices, chopped walnuts, sunflower seeds and sliced pears with spicy honey mustard dressing and you're ready to go.
Souped Up
For cozying up a cold evening, soup is hard to beat. Make the soup yourself, and you'll be sure to warm some hearts too. The beauty of it is, you can whip up something simple and delicious using leftovers.
Chicken Broccoli Tortellini Soup – Nutritious and tasty is irresistible. This recipe uses ingredients that make a balanced meal of pasta, fruits, vegetables, whole grains and lean protein. Add or substitute as you desire.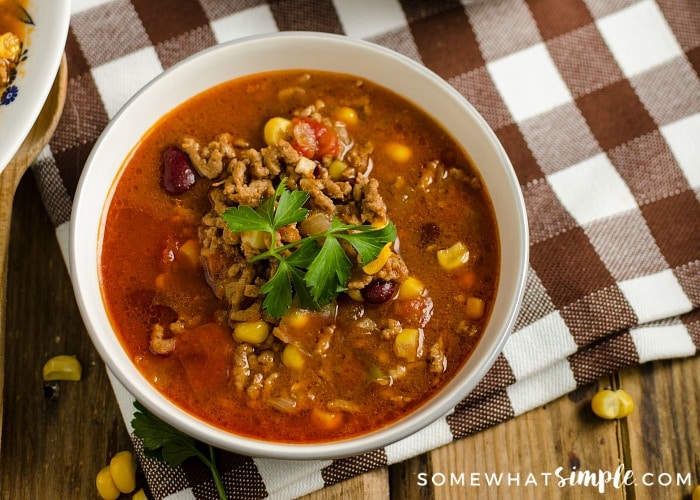 Crock Pot Taco Soup – A simple recipe, this Crock Pot Taco Soup is delicious as is, and you can add different ingredients if you want. You can include more meat, veggies and spices to make it your own.
On the Side
A good entrée deserves a great side dish. Finding the right one is a bit of an art, like wine pairing. Here are some side ideas for your consideration.
Rainbow Quinoa – Yellow, red, green and delicious. This colorful side is fast offers suggestions for variations.
Simple Roasted Vegetables – The name itself was enough to reel us in! Just chop, season and roast and you're set. Roasting is a great way to get the kids to actually enjoy their vegetables.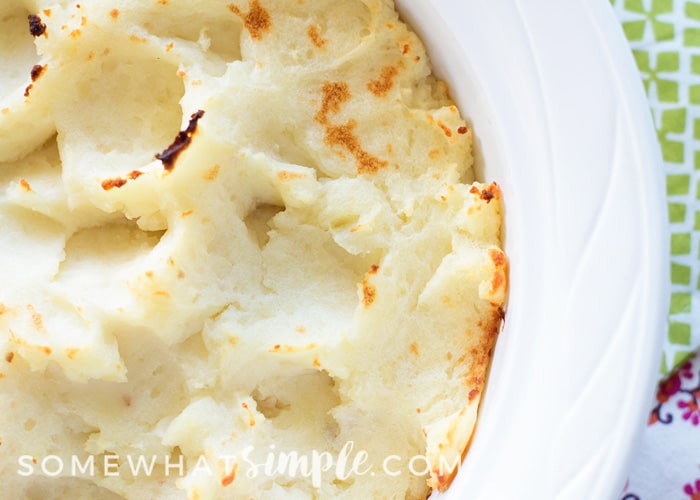 Garlic Parmesan Mashed Potatoes – Dress up your mashed potatoes with a few basic ingredients. Salt, butter and your main ingredients – russet potatoes, diced garlic and Parmesan cheese – combine deliciously.
Let's Meat
This collection of recipes offers a selection of options to fit any carnivore's desires. Whether you're in the mood for chicken, beef or shrimp, we've got you covered.
Bruschetta Chicken – This savory foil dinner offers chicken breasts with a crispy coating that uses diced tomatoes, stuffing mix, garlic, dried basil and Mozzarella cheese.
Fall-Off-The-Bone Ribs – Touted as "BEST.RIBS.EVER.", this recipe turns pork or beef ribs into a mouth-watering, tasty dinner entre.
Chicken Divan – Here's another take on chicken as the main dish. Who can resist moist chicken with broccoli and a creamy, cheesy sauce?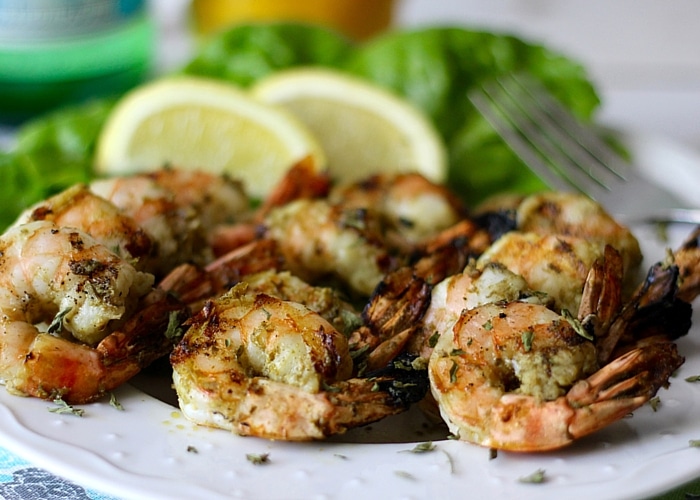 Grilled Pesto Shrimp Skewers – Grilling may be synonymous with summer, but shrimp grilled well are perfect for any time of the year.
Enjoy the Pasta-bilities
Pasta is the only way to go when you want something delicious and easy. It's comfort food that will stick to your ribs.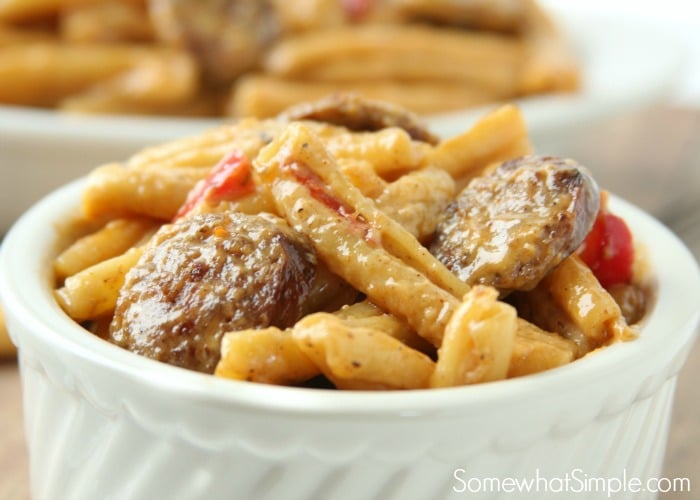 Sausage and Pepper Cajun Cream Sauce – So you're ready for some full-bodied flavor? Then you're in for a treat with this incredibly tasty pasta dish.
Easy Goulash – Easy to make but hard to resist! It's a homemade goulash that takes only 30 minutes or less to create.
Break Bread
A winter meal just isn't complete without bread. Take it up a notch with bread fresh from your oven.
Cranberry Orange Sweet Bread – Find a fresh way to use cranberries during the holidays. Bake this sweet bread for a delicious meal accompaniment, dessert treat or snack.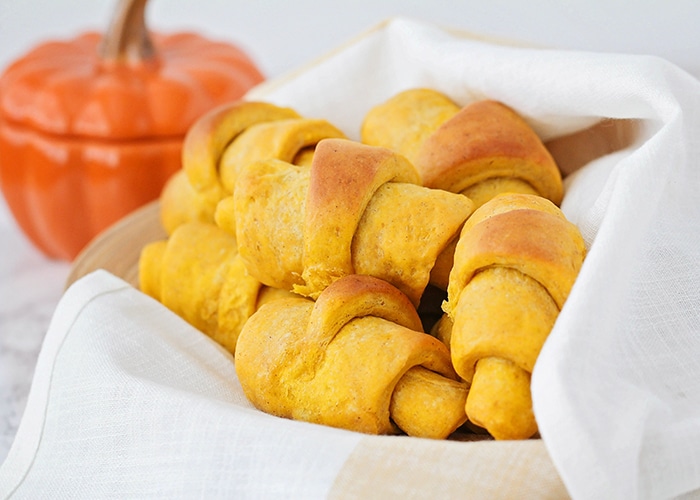 Pumpkin Roll – Add a twist to your dinner rolls with the flavor of pumpkins. Soft and light pumpkin rolls are especially incredible with Whipped Honey Butter!
Sweet Cornbread Muffins – Get out the corn bread mix, for sure. But also, for enhanced flavor add yellow cake mix. If you prefer semi-homemade, there's a recipe for that version, too.
Get Your Just Desserts
Nothing ends a meal better than dessert. During the holidays, whip up something rich and tasty. Here a couple of options that will impress everyone at the table.
Easy Pear Apple Crumble – Don't stop with apples; add peaches too! Soft, cinnamon-y and crunchy on top, this crumble dessert goes great with ice cream.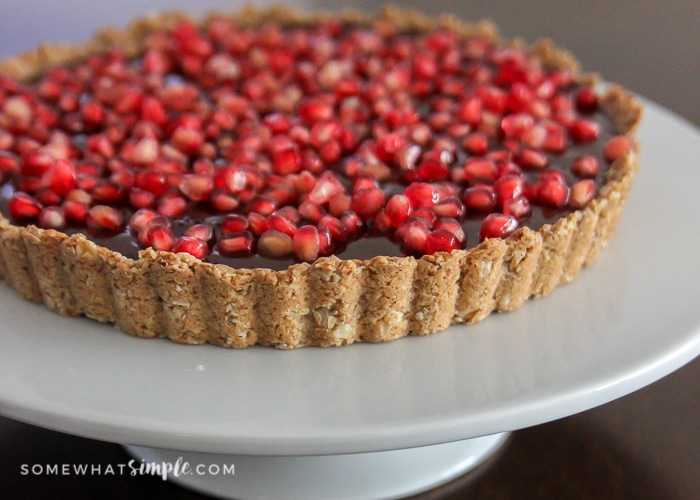 Chocolate Tart with Pomegranates – This tart is even yummier than it looks. With its oat and pecan crust (gluten free!), rich and thick chocolate filling and pomegranate seeds on top, dessert is pretty and super delicious.
Let's Talk (Leftover) Turkey
10 Leftover Turkey Favorites – At some point, you're likely to have leftovers. Use them right, and you can brighten rather than bore. By way of example, here are some ingenious ways to jazz up leftover holiday turkey.
Home for the Holidays and Beyond
As the holidays go by and the New Year begins, think ahead to your next home. Find a new home that will make your friends and family feel comfy and, most importantly, feels just right for you. Fire up your imagination with these homes and communities by Taylor Morrison:
Explore these communities and join the interest lists for your favorites so you can learn more and stay on top of the latest news and offers. Then, imagine preparing your future holiday meals in your beautiful new home!