Time and time again, Florida dominates the list of fastest growing cities in the country. Offering fantastic weather year-round and an endless supply of activities to keep you busy, it's no wonder people are flocking to the Sunshine State.
In this post, we'll look at a popular town in Seminole County where excellence in education, community pride and wholesome fun are a way of life.
Near enough to the excitement of Orlando to be in the loop but sufficiently far to retain its tranquil country charm. New homes in Oviedo, FL put you exactly where you need to be to experience the best that central Florida has to offer.
And if an Orlando gated community piques your interest, you'll want to check out Taylor Morrison's prestigious Retreat at Lake Charm. Plans are available up to an incredible 4,830 square feet with 7 bedrooms and 4 baths!
Here's everything you need to know before packing up the moving truck and heading to your new life in Oviedo, Florida.
Oviedo, FL by the Numbers
You can tell a lot about a town by the people who live there. With a median age of 35 and median income of over $80,000 the average resident of Oviedo is in the prime of their career.
A population of just under 40,000 means it's big enough to offer all the goods & services you could wish for but small enough to maintain strong town pride and upkeeping of local history.
The annual Taste of Oviedo festival is a perfect example of the type of event that keeps this friendly community together.
One of the Best Places to Raise Kids in America
A study by How Money Walks found that Oviedo ranked as one of the top destinations in the country for raising a family. Along with an impressively low crime rate, there are a number of financial reasons why the city rates so highly:
Extraordinary public schools – there's no need to shell out for a private education when 90% of Oviedo high school students are college bound. The schools serving residents of Retreat at Lake Charm all received A+ ratings.
Low taxes – as one of the 7 states with no income tax, residents retain more income to spend on their kids.
High income to home price ratio – large local employers like Siemens, Lockheed Martin and UCF pay high salaries while housing prices stay affordable. Higher median salaries lead to improved community involvement and facilities.
Healthy living – with warm weather twelve months of the year, kids stay fit and active by participating in sports and outdoor activities.
Incredible Local Activities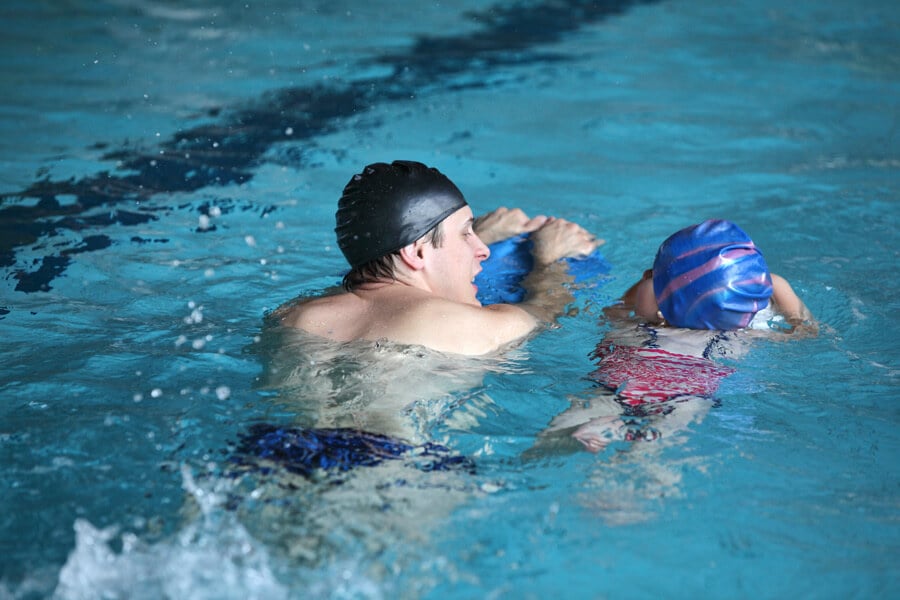 The world-class facilities in Orlando are a big part of what makes central Florida such an awesome place to live – but for a small city, Oviedo packs quite the punch for things to do:
Explore more local interests in Oviedo.
Excellent Connection to Area Attractions
Major thoroughfares like 417 and SR434 ensure that downtown Orlando, Disney and the airport are always at your doorstep. Enjoy all the best of Orlando without having to deal with the tourists.
The drive from Oviedo into the heart of the city is under a half hour. The short drive is great for weekend fun and even better for daily commutes into booming employment centers.
Walkability
With a Livability Walk Score of 15, Oviedo is a great town for lacing up and hitting the road.
Residents of Lake Charm enjoy traffic free strolls around the neighborhood and down to the ponds and natural preserves. It's a close-knit kind of place where people smile and say, "good morning" like the good old days.
The community is ideal for taking the dog for a walk and getting to know your neighbors. There's also a park and tot lot within the gated community for kids to play and socialize.
More about Retreat at Lake Charm
Residents describe the community as intimate and friendly. With just 46 homes on generous sized lots, it offers the perfect blend of privacy with variety.
Most visitors are truly surprised at how welcoming the community is while still staying so quiet and serene. In great part this is possible due to the number of conservation home sites. Quite a few sites even boast fantastic water views.
A Floor Plan Worth Dreaming Over
Not all new build homes are created equal. The four plans at Retreat at Lake Charm are true luxury residences that range from 3,221 to nearly 5,000 square feet.
To get a better feel for the magic our award-winning designers can create, take a virtual tour of the majestic Abaco plan.
Spacious open-concept design.
Deluxe indoor/outdoor living with large covered lanai.
Dedicated media room.
Impressive owner's suite with lavish master bath and oversized walk-in closet.
Gourmet kitchen with breakfast nook.
3-car tandem garage for hobbyists.
Formal dining room plus charming foyer and rotunda.
Bonus room for den or home office.
Models are open daily so find time to schedule an in-person visit today.
What the Locals are Saying
Take it from the horse's mouth. Here are a handful of quotes from everyday people talking about life in Oviedo, Florida:
"Oviedo is a nice, safe community with excellent public schools." ~ Star
"A small town with big town amenities." ~ Maureen
"Oviedo is a wonderful city full of new homes and new families." ~ Faith
"Low crime rate and fun community events create a strong community." ~ Lucas
Additional Helpful Information
Moving doesn't have to be stressful. The following resources will help take the anxiety out of the moving process: