Touring the model homes at a Taylor Morrison So Cal new home community is a magical experience. And it's not by accident. Our talented design firm work along with our internal team to make it that way.
Model homes are meant to be spectacular, bringing the floor plan to life, showing prospective buyers the very best that their new California home can be. Model homes are designed to make a real impact on everyone who walks through the front door.
When you get the chance to buy one, don't let the opportunity pass you by. Here are five great reasons why buying a Taylor Morrison model home is a one-way ticket to the good life.
1. Get More Designer Touches! Model Homes in So Cal Feature Tons of Upgrades
Developers put their best foot forward when designing and building their model homes. This means eye-catching countertops, stunning hardwood floors, custom tilework, floor plan expansions and more.
Instead of stressing over which options are worth the money, you walk straight into a home that's been optimized by a professional design team. If your new home was crafted to impress hundreds of buyers, imagine how your friends & family will feel.
2. Enjoy a Larger Floor Plan
Not every floor plan in a new home community will be featured with a model. Builders tend to showcase their larger, more popular plans for customer walk-throughs.
Buying a model home means you'll have plenty of room to stretch out.
Enjoy flex space to set up a home gym, den, study, library, office or play room. From lofts to extra storage and additional square feet of closet, the bigger the floor plan the greater the possibilities.
3. Take Advantage of the Hottest Design Trends
Choosing the perfect layout to suit your needs can be taxing. The beauty of a model home is that they tend to feature all the newest features buyers are after, eliminating the anxiety.
From open-concept arrangements to spacious owners' retreats, covered outdoor living and grandiose entertainment spaces, model homes are fashioned to appeal to the most common needs and wants of today's new home buyer.
4. Get More Goodies with Less Added Expense
Purchasing a model home will certainly cost more than opting for a base model. Naturally, someone's got to pay for all those extras and high-end building materials.
But given that the builder writes off part of these costs as expenses for selling the other homes, buyers often get an exceptional home for less than they'd pay if they'd chosen the same list of options and upgrades for a to-be-built home.
When you calculate in the value of all the bells and whistles that come with a model home, they work out to be a pretty slick deal.
5. Move-In Quick with the Convenience of a Ready Now Home
Model homes take move-in ready to the next level. Sometimes high-end furnishings can even be included at a discount in the final price.
A model home can be a great choice when you're hoping to turn the key and settle in immediately to your new place.
Know When Model Homes in So Cal Become Available
At Taylor Morrison's new home communities in Southern California, model homes are only released when the community is nearly sold out. Buyers who fall head over heels in love with a model home often need to wait for a long time before the property hits the market.
But what if there were a way to find out which So Cal housing developments are releasing their models for sale right now?
Bingo. More than a dozen brand new model homes are hitting the market from Irvine to San Juan Capistrano as we speak. If you act fast, one of these dream homes might be yours.
Bear in mind that some models can only be seen by appointment only. Ring up the community sales manager first to schedule a tour.
Luxury gated living in the Orchard Hills of Irvine. Featuring million-dollar So Cal homes with the opulence and details to match, Saviero exemplifies the California dream. Massive floor plans, resort quality pool & amenities, picturesque setting and more.
Residence Four at 32 Lowland

Homesite 76 | 4,050 Sq. Ft.  |  5 Bed  |  5 Bath  |  1 Half Bath  |  3 Garage  |  2 stories
Stunning entrance and portico.
Charming game & billiards room.
Top-of-the-line gourmet kitchen with oversized food prep island.
Residence Two at 28 Lowland
Homesite 78 | 4,021 Sq. Ft.  |  3 Bed  |  3 Bath  |  2 Garage  |  2 stories
Grandiose owners' suite takes up an entire wing of the home.
Incredible fireside great room with chandelier, custom flooring and gorgeous lanai views
Experience the incomparable lifestyle of Pacifica San Juan. Perched above the sea, luxury living in San Juan Capistrano reaches new heights at Crystal Downs North.
You've just got to tour these homes to see what all the hubbub is about.
Residence Three at 26510 Paseo Tranquila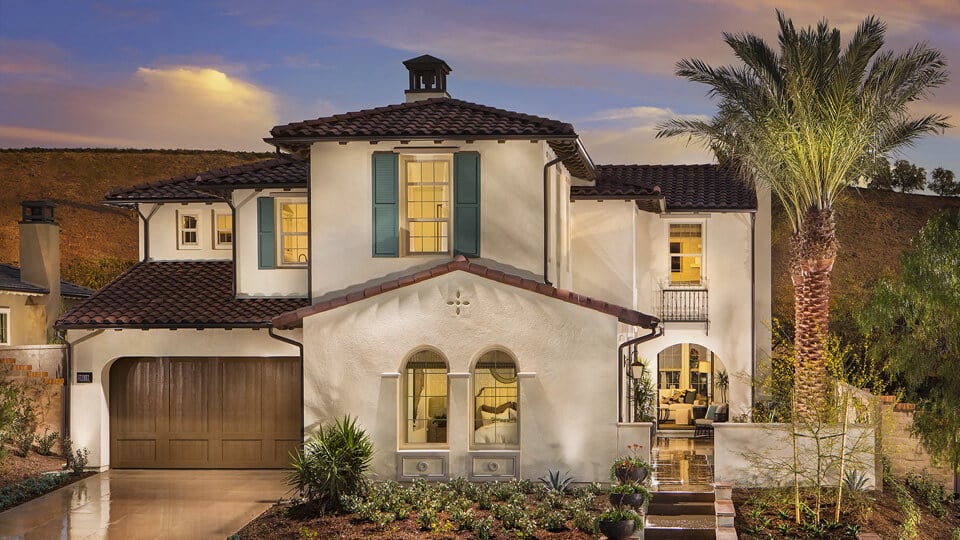 Homesite 2 | 2,616 Sq. Ft.  |  4 Bed  |  4 Bath  |  2 Garage  |  1 story
Indoor/outdoor living at its finest. Gorgeous covered loggia.
So many bonus rooms. You won't believe all the flex space.
Residence Two at 26510 Paseo Tranquila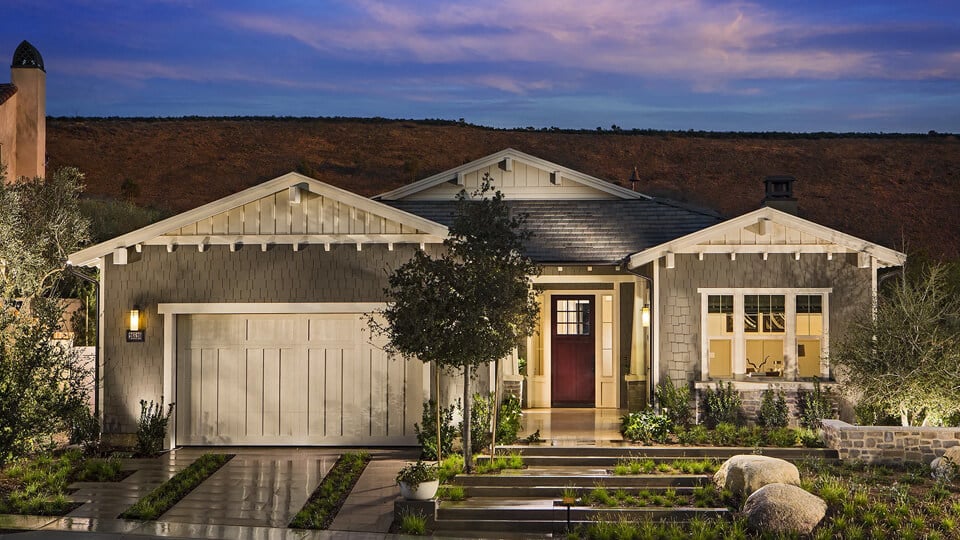 Homesite 3 | 3,684 Sq. Ft.  |  4 Bed  |  4 Bath  |  1 Half Bath  |  2 Garage  |  2 stories
Experience the "California" room.
French doors from the master suite to the garden.
Experience the sort of lifestyle that brought California to fame. Belle Haven promises luxury coastal living and both of the community's model homes deliver.
If you're after high-end details and amenities, look no further.
Residence Two at 26420 Paseo Infinita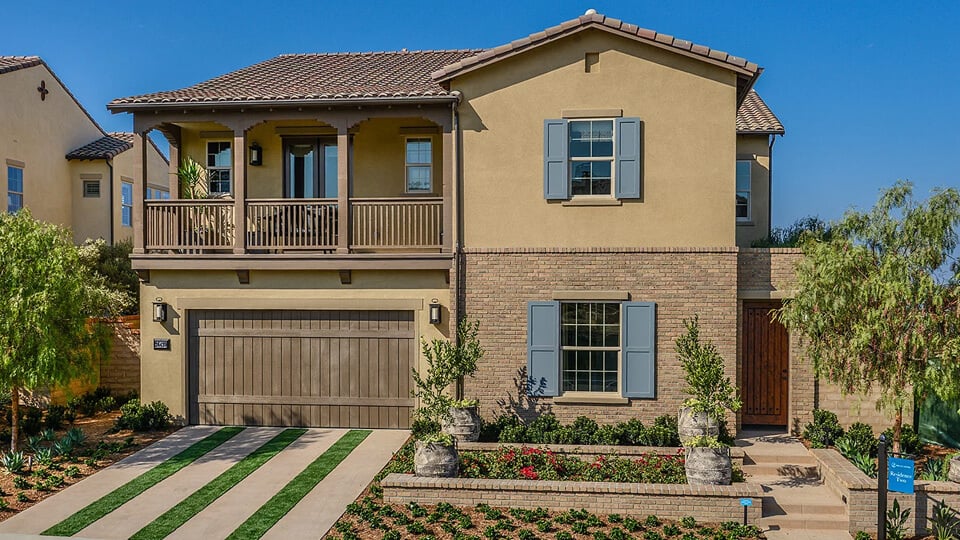 Homesite 9 | 3,356 Sq. Ft.  |  4 Bed  |  4 Bath  |  1 Half Bath  |  2 Garage  |  2 stories
Elegance from top to bottom.
See the sophisticated spiral staircase and stunning outdoor living options.
Residence Three at 26430 Paseo Infinita
Homesite 10 | 3,649 Sq. Ft.  |  4 Bed  |  4 Bath  |  1 Half Bath  |  2 Garage  |  2 stories
An owners' retreat that checks off every box. Room sized walk-in closet!
Unbelievable balcony views.
Rancho Santa Fe offers one of the most prestigious addresses in the San Diego real estate market. Large sites and exquisite homes.
Residence Two at 18252 Avenida Manantial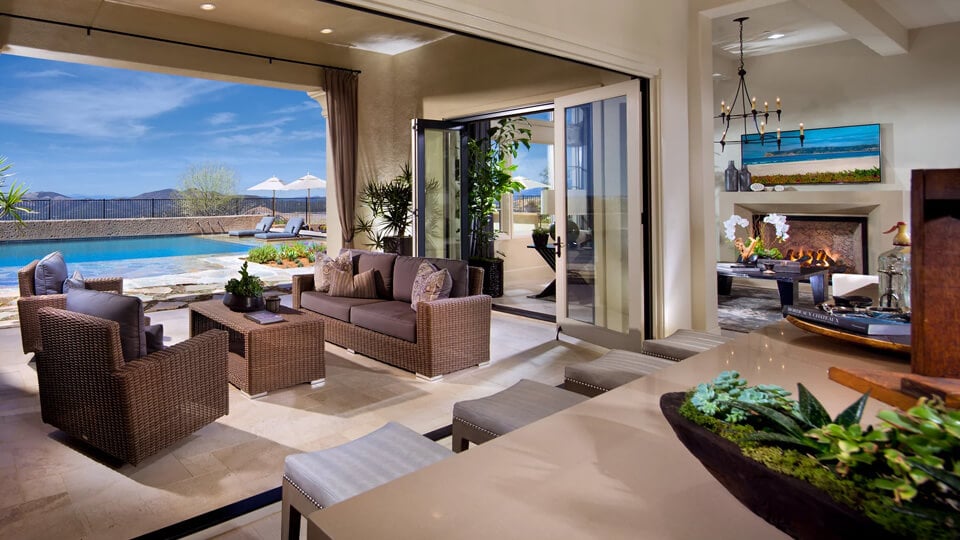 Homesite 18 | 3,828 Sq. Ft. | 3 Bedrooms | 3 Baths | 1 Half Baths | 3 Garage | 1 Story
Deluxe private pool.
Chef-inspired gourmet kitchen bursting with upgrades.
Residence Four at 18264 Avenida Manantial
Homesite 19 | 5,335 Sq. Ft. | 5 Bedrooms | 5 Baths | 1 Half Baths | 4 Garage | 2 Stories
5,335 square feet! This luxury home is huge.
A rare combination of ostentatious and down to Earth.
Simply put, Sea Summit is one of the most lavish new home communities along the California coastline. There's no better place to tap into the glory of the San Clemente lifestyle.
Collection 5500 Residence One at 103 Via Velazquez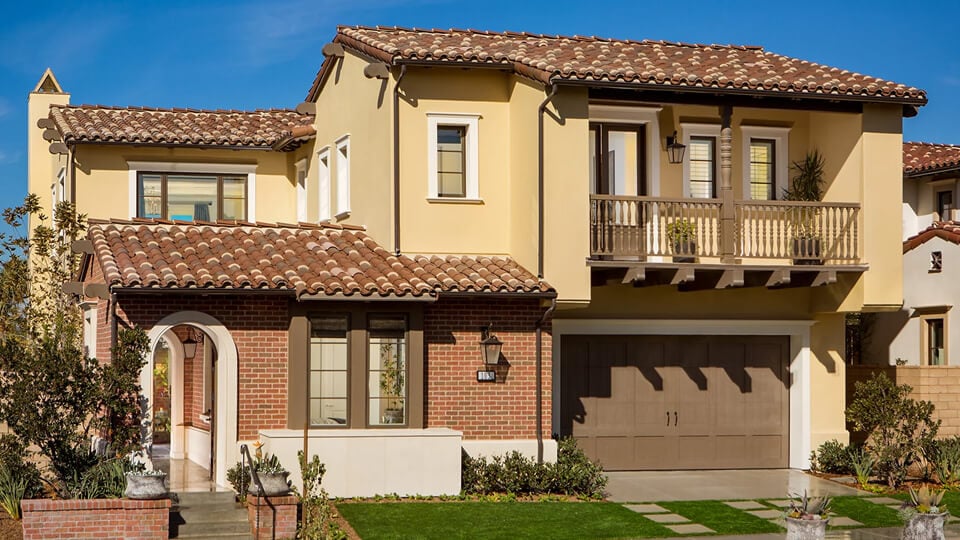 Homesite 161 | 3,792 Sq. Ft.  |  4 Bed  |  4 Bath  |  1 Half Bath  |  2 Garage  |  2 stories
Open-plan great room & gourmet kitchen empty out onto charming outdoor living space.
Fascinating array of bonus space.
Collection 5500 Residence Two at 101 Via Velazquez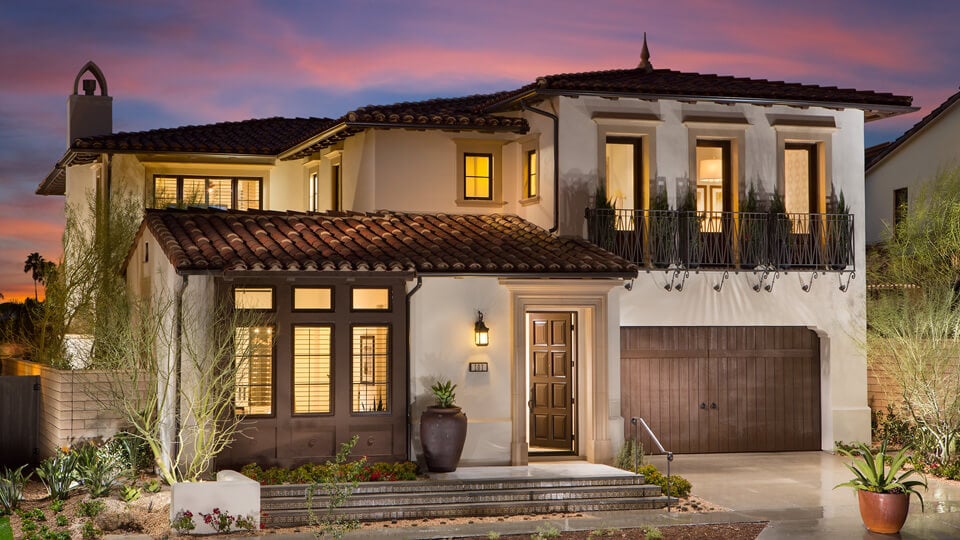 Homesite 160 | 4,081 Sq. Ft.  |  4 Bed  |  4 Bath  |  1 Half Bath  |  2 Garage  |  2 stories
Built for entertaining. See masterfully designed family room.
Opulent master suite with bonus retreat and balcony.
Get Your Model Home Today!
More upgrades for less. Booming floor plans packed with designer touches. The hottest design trends and the convenience of a move-in ready turnkey home.
What are you waiting for?