Shopping for a new construction home is exciting. Browsing plans. Comparing communities. Picking & choosing the perfect options & upgrades to personalize your space.
But the real fun begins once Taylor Morrison hands over the keys!
Home décor is the ultimate expression of your personality. From art to furniture to the foliage you select to brighten up your day. In this post, we'll teach you how to execute the perfect game plan at your local nursery. Making it easier than ever to convert the interior of your home into an oasis of indoor plants.
Why Plants?
Scientific studies have proven the benefits of placing plants around the inside of your home. From reducing stress to improving productivity and lifting your mood.
They also work to keep your home cool and maintain healthy levels of humidity in the air. The right plants can control dust and even remove toxins from the air:
Peace Lily (Spathiphyllum) – Known for its lush green leaves and pretty white flowers, the Peace Lily has the power to absorb the harmful ammonia found in cleaning products.
Rubber Plant (Ficus elastica) – An ideal choice for your craft room or kids' play area. This thick-leafed beauty eliminates airborne fumes from certain types of glue.
Boston Fern (Nephrolepsis exaltata) – Most ferns can neutralize toxins in their root systems, but the classic Boston Fern is particularly effective.
Sanseveria (Sansvieria trifasciata) – A perfect starter plant, this guy sure is hardy! The Sanseveria looks great, multiplies quickly and gives off a ton of oxygen. Put it in your bedroom to relieve headaches and aid respiratory concerns.
Connecting with nature makes us happy and indoor plants are a fun & inexpensive way to beautify your home.
Choosing Your Succulents
Succulents are the most popular type of indoor plant for good reason. They look great and require the bare minimum of care to thrive. Even in a temperate climate like you'd find at new Fort Mill, SC homes at Waterside at the Catawba (803-262-4380), desert cacti or funky tropical succulents do great.
Aloes are a great place to start. Be sure to purchase a classic Aloe Vera for instant burn relief but look into more ornamental versions, too. Lace Aloe (Aloe aristata) is truly unique and it does well in areas with low light.
African Milk Tree (Euphorbia trigona) is a really cool plant and you can grow it in the same pot for 20+ years!
The Silver Torch Cactus (Cleistocactus strausii) grows fuzzy white tubes that are sure to be a conversation starter for any visitor to your home.
Star Window Plants (Haworthia cuspidata) will quickly turn any terra cotta pot into a showstopping centerpiece.
And the real beauty of succulents is their ability to reproduce quickly and easily. Break off a small branch of almost any succulent and plant it in potting soil and you'll double, triple or quadruple your plant family for the cost of a new planter!
Caring for Indoor Plants
All plants require two things to survive: water & sunlight. The secret is giving them just the right amount of each!
Here are a few of the common houseplants that fit into the 5 basic categories:
Low Water – Low Sunlight: Zanzibar Gem, Mother-in-law's Tongue, The Golden Pathos
Low Water – High Sunlight: Cactus
Medium Water – Medium Sunlight: Philodendron, Rubber Plant
High Water – Low Sun: Staghorn Fern, Calathea
High Water – High Sun: Jade Plant, Fiddle Leaf Fig, Bird of Paradise, Rubber Plant, String of Pearls
The Ultimate House Plant Prize
It's hard to imagine decorating your new Tampa townhome without adding several orchids to your indoor plant repertoire. The state is home to dozens of native and naturalized species and flowers shaped like butterflies, hummingbirds or even an octopus are simply fabulous.
But keeping an orchid alive and blooming takes a fair bit of TLC.
Provide plenty of bright, morning light. Orchids love direct sunlight as long it's not too harsh.Protect plants exposed to afternoon sun with a sheer curtain and test leaves to check sun levels. Dark leaves mean too little sun while red edges are a sign of too much.
When blooms begin to wilt, cut the spike all the way down to the leaves.
Remember the 60-80 rule. Orchids like it 60 degrees at night and 80 degrees during the day. Not too hot and not too cold. Just like you! This means windowsills aren't always the best bet as they heat up next to the glass.
Pot in bark, not soil. Remember that wild orchids live attached to trees. Potting soil will rot the roots.
Use lukewarm water when watering orchids. Once a week is about right and ask your nursery or local plant store about the right fertilizer for each species.
Tour the The Cove at Rocky Point Townhomes (813-330-2370) at 4109 Rocky Shores Drive,Tampa, FL 33634.
Active Lifestyle? No Problem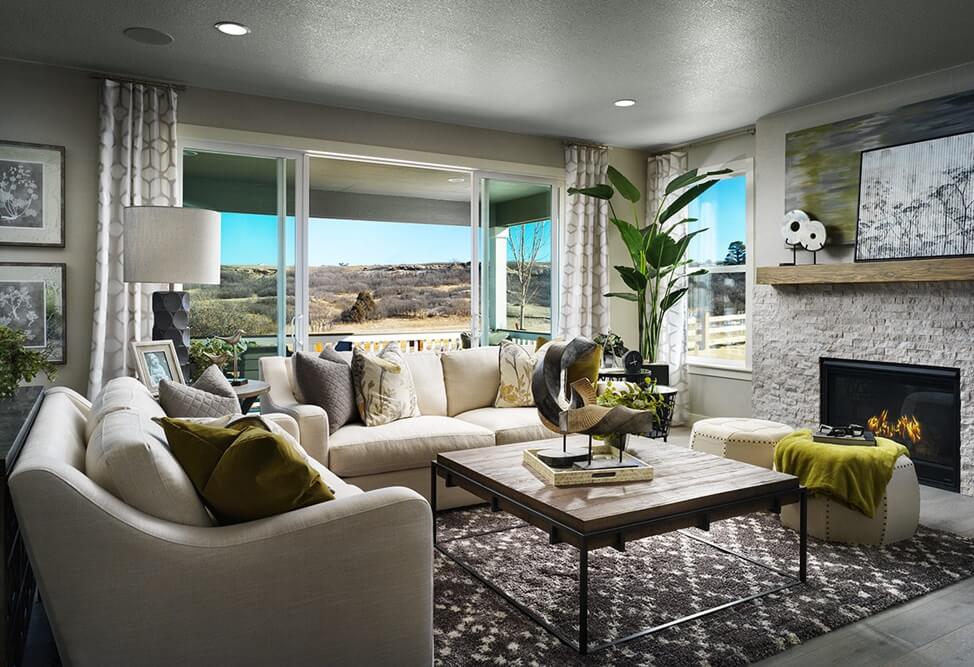 Don't make your home a plant-free zone just because you're often gone on vacation or spend a lot of time out and about. Here are 5 indestructible houseplants we recommend for buyers seeking an active outdoor lifestyle in the Denver Area.
Hang a Spider Plant (Chlorophytum comosum) from a basket and you'll be amazed at how little care it requires. A light misting now and again and you're set!
Bromeliads are beautiful and exceptionally durable. Fill their natural cup with water and these slow growing plants from the American tropics won't ask for anything for a while.
Almost every type of cactus is easy to care for as long as you remember they're a desert plant. Too much water and they'll rot. Be sure to place your pots in direct sunlight.
The Dragon Tree (Dracaena marginata) grows in the precise environment that most people consider ideal for their home. Move to the sun if you want to speed up growth and into lower light to slow it down.
A climber that requires little more than potting soil and periodic watering when the top 1-2 inches of soil are completely dry, Devil's Ivy (Epipremnum) is great for dangling.
How to Display Indoor Plants
The great thing about indoor plants is that they can grow in just about anything, making it easy to display your collection in a way that best matches with the stylistic theme of your home.
Purchase pots and planters from your local home & garden warehouse or get creative! Just be sure to test that your DIY containers feature proper drainage for the type of plant.
From old jars to galvanized baskets, decorative tins and more, anything that's got room for dirt will be a welcome home to an indoor plant!