If people didn't love choices there'd only be one flavor of ice cream, all shoes would be black lace-ups and everybody would have the same haircut. Pretty grim prospect, we agree. That's why Taylor Morrison gives you so many different kinds of new homes to choose from. And after you've found just the right home, we let you make it even better with personalizing options. Whichever Taylor Morrison home you buy, it will be built with our commitment to quality—the same commitment we've been keeping for over 100 years—and it will include features inspired by our homeowners. That's just how we roll.
Okay, let's see which Taylor Morrison home type is your type, but don't be surprised if you can't decide. That's what makes choices so much fun!
Big-Picture Choices
If you're pretty certain you know the basic type of new homes you're interested in we won't mind if you scroll ahead. But before you do, keep in mind that sometimes what you think you don't want turns out to be exactly what you were looking for. Hey, we're just saying Taylor Morrison builds five basic types of homes:
Take a Closer Look at New Single Family Detached Homes
For many people, this is the definition of a dream home. We get it. But we also know that dreams come in different shapes and sizes. So we offer dozens of unique floor plans to fit your needs and plenty of ways to customize those to suit your style. Here are couple examples:
Take a Closer Look at New Condominium Homes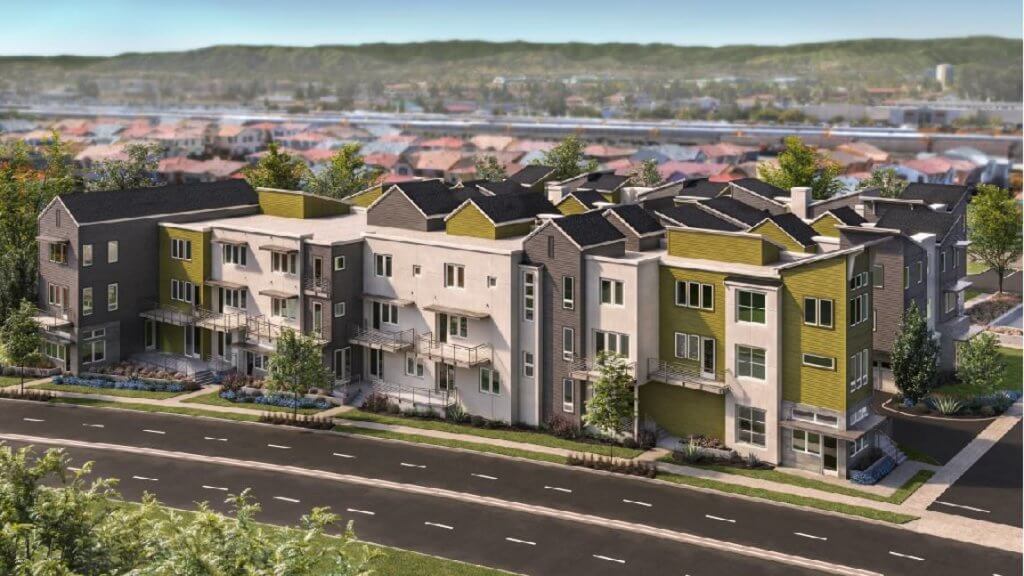 Condos are a popular choice for the first-time buyer, empty nesters downsizing and anyone who doesn't want to fuss with yardwork or exterior upkeep. In some areas, they're offer a more affordable option to single-family homes.
Take a Closer Look at New Townhomes
Take a Closer Look at New Coach Homes
Take a Closer Look at New Twin Villas
Location Choices
A great location makes the best home even better. Good news! Taylor Morrison has 16 divisions located in major cities and sought-after suburbs in California, Arizona, Colorado, Texas, Florida, Illinois, Georgia, North and South Carolina. Wherever we build, you can be certain it will be close to all the things that matter to you:  schools, shopping and essential services, quality healthcare, employment centers, recreation and entertainment. If you have a pretty good idea of where you want to live, you can start your house hunting here.
There you have it: a sampler of the myriad housing choices you'll find at TaylorMorrison.com. Bring your dreams (and a pint of your favorite ice cream) and do a little online house hunting.