5 Projects, 1 Goal – Touch Lives Where We Live & Build
The holiday season brings out the best in all of us. It's a time to give back, support our neighbors and build community in the areas in which we live and build.
In the spirit of generosity, Taylor Morrison Sacramento is working hard to spread joyful tidings to those who could use a helping hand. We're proud to participate in projects that lift our community to achieve bigger and better things.
Angels in the Alley
Moving from teenager to adulthood is a challenging time. Especially for kids turning 18 and transitioning out of the foster care system. In cooperation with Angels in the Alley, we helped sponsor a special Christmas event for local foster kids by donating $3,000 and over 40 presents.
It's part of making everyone in the community feel that they are wanted and loved.
Tragedy in Paradise
Bringing heartache to many, the Camp Fire is California's most destructive and deadliest wildfire to date. The Sacramento Division has donated $1,000 to the North Valley Community Foundation to assist those most affected. Division employees have also volunteered to pitch in to increase the size of our donation.
Granting a Wish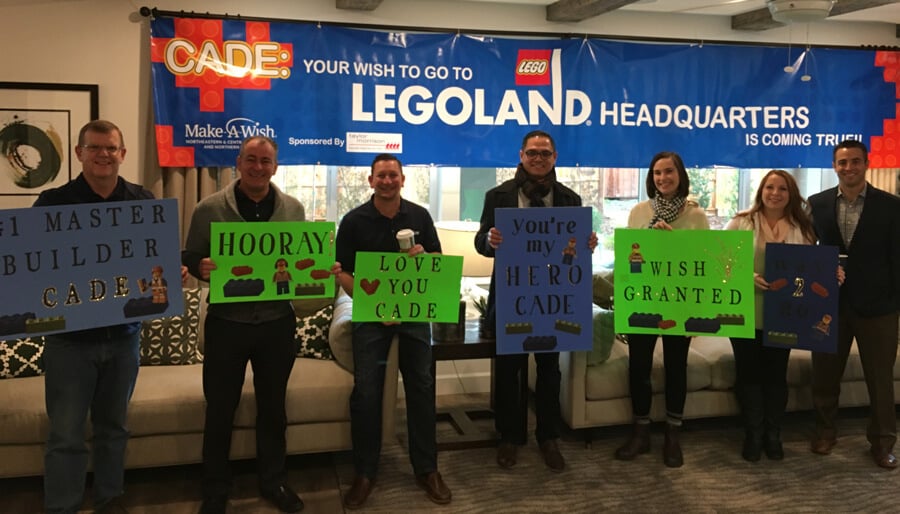 In partnership with the Make-A-Wish Foundation, we granted a special wish on December 5th for a local 11-year-old boy battling a congenital skeletal disorder.
Cade, who shares a love of building with America's Most Trusted Home Builder, will soon be traveling to Denmark to complete his dream of visiting the LEGOLAND headquarters. The surprise was revealed at our Solaire new home community in Roseville, CA when Cade, his parents and brothers arrived via limo to conduct a final inspection of a recently completed home at the development.
Welcome Home for the Holidays
For the second straight year, Taylor Morrison sponsored a fee-free pet adoption drive to help shelter animals find their 'fur'ever homes in Sacramento. During the week-long "Home for the Holidays" event, Taylor Morrison paid the pet adoptions for 102 animals, which included cats, dogs, guinea pigs and rabbits. The Taylor Morrison team was also onsite with their GIANT dog bed and holiday refreshments on Saturday, December 15th so families could pose for professional photos with new four-legged family member.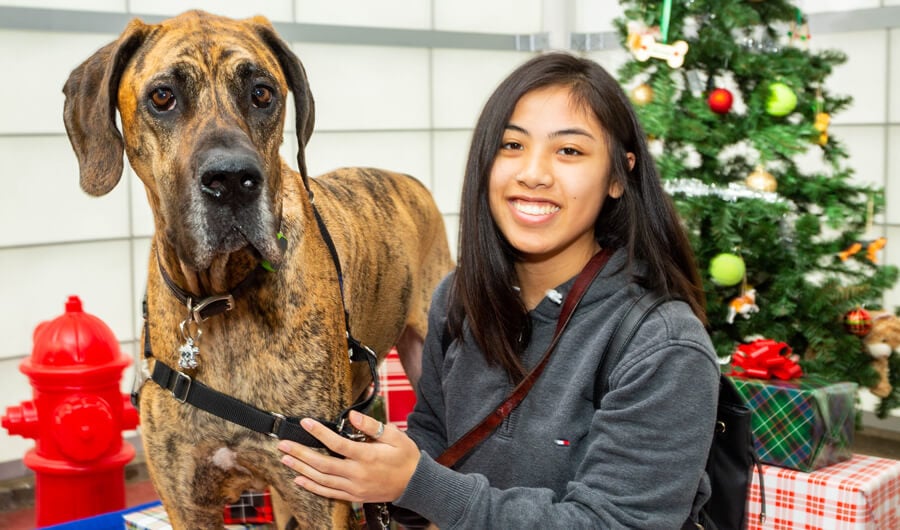 Building Joy is a Community Experience
In conjunction with friends at our local Sweet Dreams Foundation, we'll be helping fund and create the bedroom design for an 11-year-old suffering from muscular dystrophy. The family is currently building a brand new house specially designed to be comfortable and accessible for their son who will eventually be confined to a wheelchair.
We're proud to be part of the Building Joy project and to do our part to make life a little easier for our neighbors in need.
Season's Greeting
From all of us to all of you, we wish you the happiest of holiday seasons and hope you have room in your heart to bring holiday cheer to someone in your community.