Loop 202 Freeway Opens New Opportunities At Promontory at Foothills West Community
Experience the freedom of suburban living without the long commute into downtown Phoenix. The additional 22 miles of the new Loop 202 freeway provides more opportunities for suburban residents, offering an alternate route with less traffic and a shorter commute to downtown. And if you're in the market for a new home, Taylor Morrison's Promontory at Foothills West community—located in Ahwatukee to take advantage of Loop 202's benefits—will make up your mind on suburban living. Don't miss the final opportunity to live in this beautiful community nestled in the foothills.
Find Your Work-Life Balance
Ideally situated between South Mountain and the Estrella Mountains at the crossroads of Chandler Boulevard and Shaughnessey Road in Ahwatukee, the Promontory at Foothills West community is a perfect combination of location and lifestyle. It offers a selection of expertly-crafted designs with well-planned, efficient, single-story layouts for a home that's both beautiful and extremely functional.
With the addition of the new Loop 202 Freeway, Promontory at Foothills West residents can strike the perfect balance between working and living your best life. Enjoy a convenient and quick commute to downtown Phoenix while maintaining the luxury of a suburban location.
Embrace the Outdoors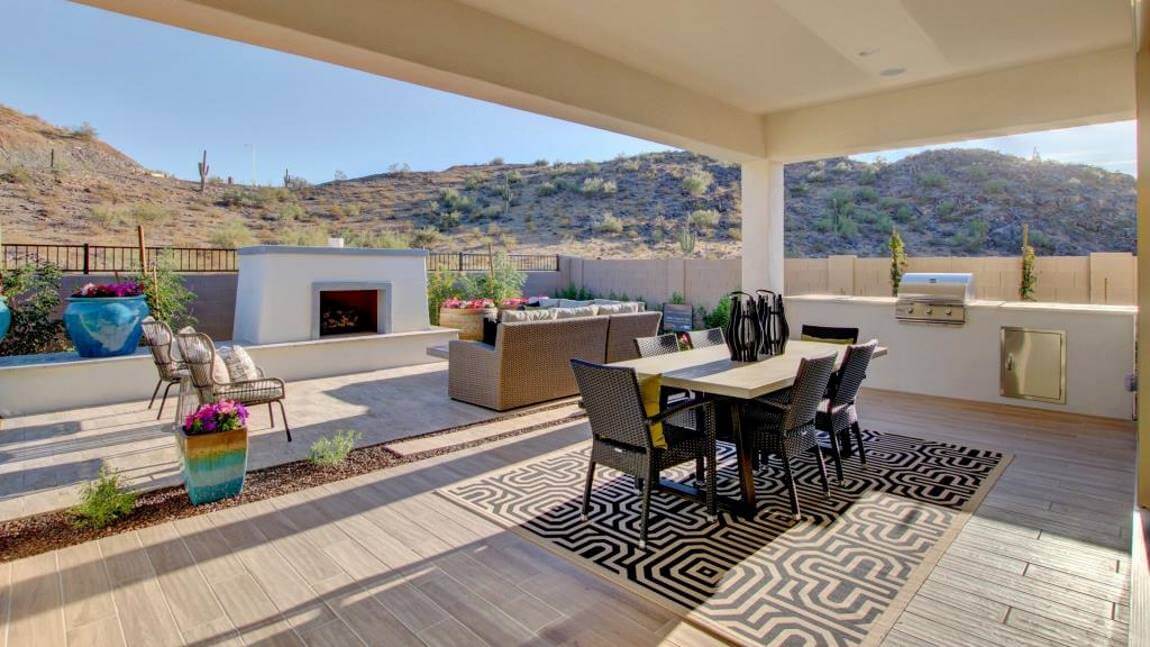 The natural landscape surrounding your new home in Ahwatukee makes for breathtaking mountain views just outside your door. And with access to more than 50 miles of multi-use trails, you'll never wait for an outdoor adventure.
If you'd rather play 18 holes then go for a hike, you're still in luck! The Promontory at Foothills West community is close to two golf courses—Foothills Golf Club and Whirlwind Golf Club at Wild Horse Pass. Enjoy the green whether you're an amateur or a seasoned pro.
Nearby Wild Horse Pass is also home to a multitude of entertainment options, from stand-up comedy and car shows to racecar driving school, as well as plenty of dining options and shopping centers for all the things you want and need.
Live Close to It All
Promontory at Foothills West is already just a stone's throw away from major employment opportunities and exciting entertainment in Phoenix, the East Valley, and South Chandler. But with the recent opening of Loop 202 along with the traditional access to I-10 from Pecos Road, you'll have two convenient routes to choose from.
There's no better time to move to the suburbs without compromising on the convenience of a short commute. Call us soon to take advantage of your final opportunity to live in the stunning Promontory at Foothills West community!