Owning your own home is an essential part of the American Dream – and right now in Dallas, it's a great time to take the plunge if you're looking to become a first-time home buyer.
In 2018, nearly 40% of all single-family house purchases nationwide were made by first-time homeowners. A lot more people are making it happen than you might think. Is 2019 or 2020 your year to shine?
Read on to discover two Dallas-area real estate markets that both ranked in the Top 15 across the country for first-time buyers.
What Makes a City Great for First-Time Buyers?
Ranking America's small, medium and large cities across the board was no easy task. Personal finance website WalletHub used a total of 27 distinct metrics to get the job done. They looked at three primary categories: affordability, quality of life and real estate market indicators.
Some of the factors they considered included the overall cost of living including homeowners' insurance and property taxes, availability of mortgage lenders, weather, parks and recreation, crime statistics, school rates, job market strength, median income and much more.
If a market made the list, you can rest assured it's a fantastic all-around place to be.
A Dallas Home Builder That's Where You Want to Be
Taylor Morrison is proud to build new home communities in places people love to live. A wide selection of communities and floor plans are available in McKinney, Frisco and surrounding suburbs of these high-ranking cities.
Discover below what makes both of these markets so attractive and then research new home communities nearby to find the right fit to suit your lifestyle and needs.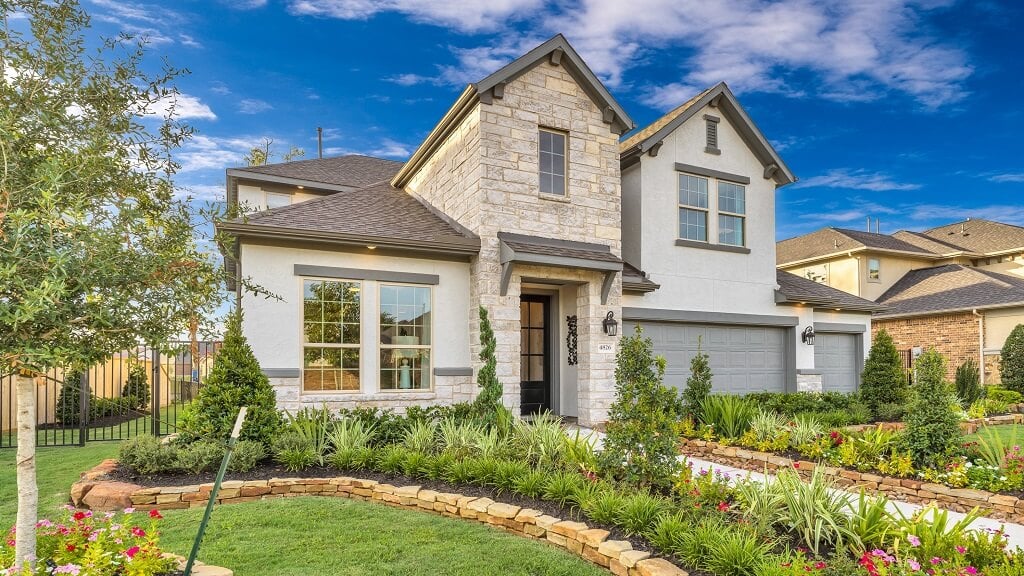 #9 McKinney, Texas
If there's one distinctive feature about McKinney, Texas that comes up repeatedly, it's the city's spectacular historic downtown. From captivating scenery to period architecture, McKinney's downtown corridor is as beautiful as it is historically relevant. What makes it even better is the fact that residents today still frequent downtown just like in the good old days.
Retail. Art. Dining and entertainment. McKinney still enjoys a charming Main Street atmosphere and a small-town vibe, despite being one of the fastest growing cities in the area. Along with architectural gems, McKinney also offers a gorgeous selection of parks, including well-maintained sports fields and practice facilities.
Nightlife in downtown McKinney is an experience you won't want to miss. Relax to the grooves of local music at many popular restaurants or venues or head out for an evening of laughs at the popular Comedy Arena. From sports bars to formal affairs, there's something for everyone when the sun goes down.
Growth in the area is spurred and maintained by a strong economy and a number of large employers like Raytheon, Encore Wire and Latimore Materials. If you're planning on looking for a new job as part of your big move, McKinney is a great place to do it. And working locally means an easy commute. McKinney is just 15 miles from the Legacy Business Center and a hair over thirty minutes to downtown Dallas.
For public schools, Niche.com gives McKinney an impressive A+ rating. Great schools do more for a community than prepare school-aged residents for their future. A strong commitment to education typically leads to a tightknit community in other areas, too.
Low crime. Friendly people. What's not to love?
#13 Frisco, Texas
According to Livability.com, Frisco, TX is incredibly affordable. The median income is $114,098 and the median home value is just $277,600. The combination of high earnings and reasonably priced real estate is the perfect combination for helping first-time homeowners make the leap. Frisco is young, too. The median age is just 35.
It's not just dollars and cents that make Frisco a popular choice. The city was ranked #1 in the country for best places to live in 2018 by Money Magazine. That's right – number one.
And according to their findings, the primary reason why Frisco knocks quality of life right out of the park is a consolidated vision for growing the community in a way that matches how folks want to live. It's a vision that led to the construction of Dr. Pepper Ballpark, home of the Frisco RoughRiders baseball team. It's a vision that led to the partnership behind the Ford Center at The Star, an indoor practice facility used by the Dallas Cowboys and local high schools.
Frisco is a city that didn't discover its personality by accident. Community leaders got together to decide, "This is what we want Frisco to be and this is how we're going to get there."
What used to be a sleepy town is now a full-fledged city with an entertainment landscape all its own. Unlike most satellite cities that can be cookie cutters of suburbia, Frisco offers a distinctive flavor that keeps residents busy year-round without needing to head into Dallas for fun.
Ask locals why Frisco's such a wonderful place to plant roots and you'll likely hear a whole lot about the highly sought after public schools and the safe neighborhoods for raising a family or enjoying tranquility. If a blend of small town feel with big city amenities sounds appealing to you, a visit to Frisco should be in the cards.
Make Moves into Your New Dallas, TX Home Today
Taylor Morrison wants your home buying experience to be as stress-free and enjoyable as possible. We've guided thousands of Americans through the process of purchasing their first home and we can do the same for you, too.
When you're ready to make moves, we're here to guide you every step of the way.
Visit any Dallas new home community to learn more about the Taylor Morrison difference. A friendly community sales manager will answer your questions and do whatever they can to make your next move a great one.