Becoming a first-time homeowner is one of the most exciting milestones in a person's life – and right now in America, it's a great time to join the club. You might be surprised to learn this, but last year more than one-third of all single-family home purchases in the United States were made by first-time buyers. Yes. One-third.
It really is a lot easier to get into your first home than you might think!
Especially if you do your research and find the right city to call home.
Thanks to WalletHub, Your Search Just Got Easier
The personal finance website WalletHub recently ranked the top real estate markets in the country for first-time homebuyers. They used 27 unique metrics to determine which cities offer the perfect combination of affordability, quality of life and strong real estate prospects.
And great news – nine locations where Taylor Morrison Homes builds in Arizona, Colorado and California made the list.
Let's see what makes each of these cities such a fantastic place to live. Then, scroll back up and shop new home communities in your favorite places:
#7 Peoria, Arizona
It's not just the booming job market and affordable homes that have buyers considering a move to Peoria. The city offers easy access to nature and parks plus the New River Trail for healthy living and an amazing selection of fun local attractions.
Peoria Sports Complex & Spring Training Baseball
Hot Air Balloon Rides
Arrowhead Towne Center and P83 Entertainment District
Arizona Broadway Theater
Quintero Golf Club
Rock Climbing at Ape Index
Challenger Space Station
Add in great public schools, diverse shopping & dining and the beauty of Lake Pleasant and the Sonoran Desert and you're looking at the total package.
#12 Chandler, Arizona
The Chandler School District is perhaps the number one draw of relocating to Chandler, AZ but there's a lot more going on in this Tempe suburb than a fierce dedication to education. Over the years downtown Chandler has transformed into a true hotbed of fun and diversity. Foodie-approved restaurants, live music, art walks, seasonal festivals and more – you'll find it all downtown, along with a great selection of craft brew pubs, sports bars and hip speakeasies.
For as lively as downtown Chandler is, the outlying neighborhoods are peaceful and quiet. Greenbelts and walking paths make the residential areas of Chandler a showcase of tranquility.
#16 Gilbert, Arizona
Ranked as the top Phoenix area suburb for raising a family by Niche.com there's a lot to love about Gilbert. Top public schools, low crime and low unemployment are just the beginning.
Gilbert's population of just over 200,000 people allows residents to truly enjoy the best of both worlds. All the shopping, dining and entertainment found in the big city with a friendly suburban atmosphere. Take advantage of a vibrant downtown and bustling farmers market.
Nature lovers enjoy bird watching at the popular Riparian Preserve at Water Ranch. Visit on the third Saturday of the month and the free Friends of Audubon Arizona Family Bird Walk can help you spot many of the nearly 200 species that frequent the area.
#27 Surprise, Arizona
Buy a new home in Surprise and you're getting in on the ground floor of something special. Long known as a great place to retire, this growing town 20 miles from Phoenix is slowly becoming a top choice for younger people too. As Surprise expands, this means new schools, new restaurants and pretty much new everything.
The 10,500 seat Surprise Stadium hosts major league fun during Spring Training with a twist gorgeous views of the White Tank Mountains! Speaking of the White Tank Mountains, the regional park there offers an endless supply of outdoor adventure right around the corner.
Ideal for life in the desert, the Sunrise Aquatic Center offers waterfalls, slides and a vortex whirlpool to cool off under the Arizona sun.
Love to golf? Surprise offers more than half a dozen courses with cheaper fees than other Phoenix area towns.
#29 Scottsdale, Arizona
A top destination for tourism, there are lots of reasons to live year-round where others choose to spend their vacations. Yes, Scottsdale is rightfully famous for its abundance of golf courses but did you know that the city is ranked as one of the top five art markets in the nation with over 70 galleries?
Scottsdale also offers a beautiful waterfront setup along the Indian Bend Wash Greenbelt. If you're looking for outstanding parks and greenspace in the desert, this is it.
The city is surprisingly urban, too. From animated nightlife to museums, culture and a chef-inspired dining scene, Scottsdale lives more like a metro of its own.
#48 Denver, Colorado
Young, hip and desirable. It's not just techies that are moving to Denver. Movers and shakers of all varieties are headed to the Mile High City and what was once a sleepy mountain town is now becoming a major metro on the national stage. A wonderful fit for outdoor enthusiasts, residents of Denver famously take to the hills every chance they get.
Something that makes this real estate market unique is the abundance of suburbs situated between Denver and Boulder where you can find affordable new homes with access to both of these great cities (and job markets).
#66 Aurora, Colorado
Once named "The Most Active City in America", Aurora boasts one hundred parks and an incredible 5,000 acres of protected open space. Healthy living goes beyond nature, too. Youth sports are huge here and 240+ days of sunshine are ideal for taking advantage of the twelve area golf courses.
Located just fifteen miles from downtown Denver, Aurora residents enjoy an easy commute – but you won't need to head into the city for shopping, dining or entertainment. The Southlands features 1.7 million square feet of restaurants, retail and more, including a full-size ice-skating rink and state-of-the-art cinema.
#82 Mesa, Arizona
As the third largest city in Arizona and only getting bigger, Mesa offers all the urban flair you can handle without the population density. The city spreads out over 133 square miles and offers a lot more access to fun on the water than you might expect in the desert. Three lakes and two rivers are less than thirty minutes away for tubing, boating, fishing and kayaking. Usery Mountain Regional Park provides even more natural wonder with over 3,500 acres of desert eye candy including the Wind Cave Trail and the hanging gardens.
Low property taxes. A great place to commute and get around by bike. Low cost of living. Great local attractions and Mexican food that will have your taste buds begging for more.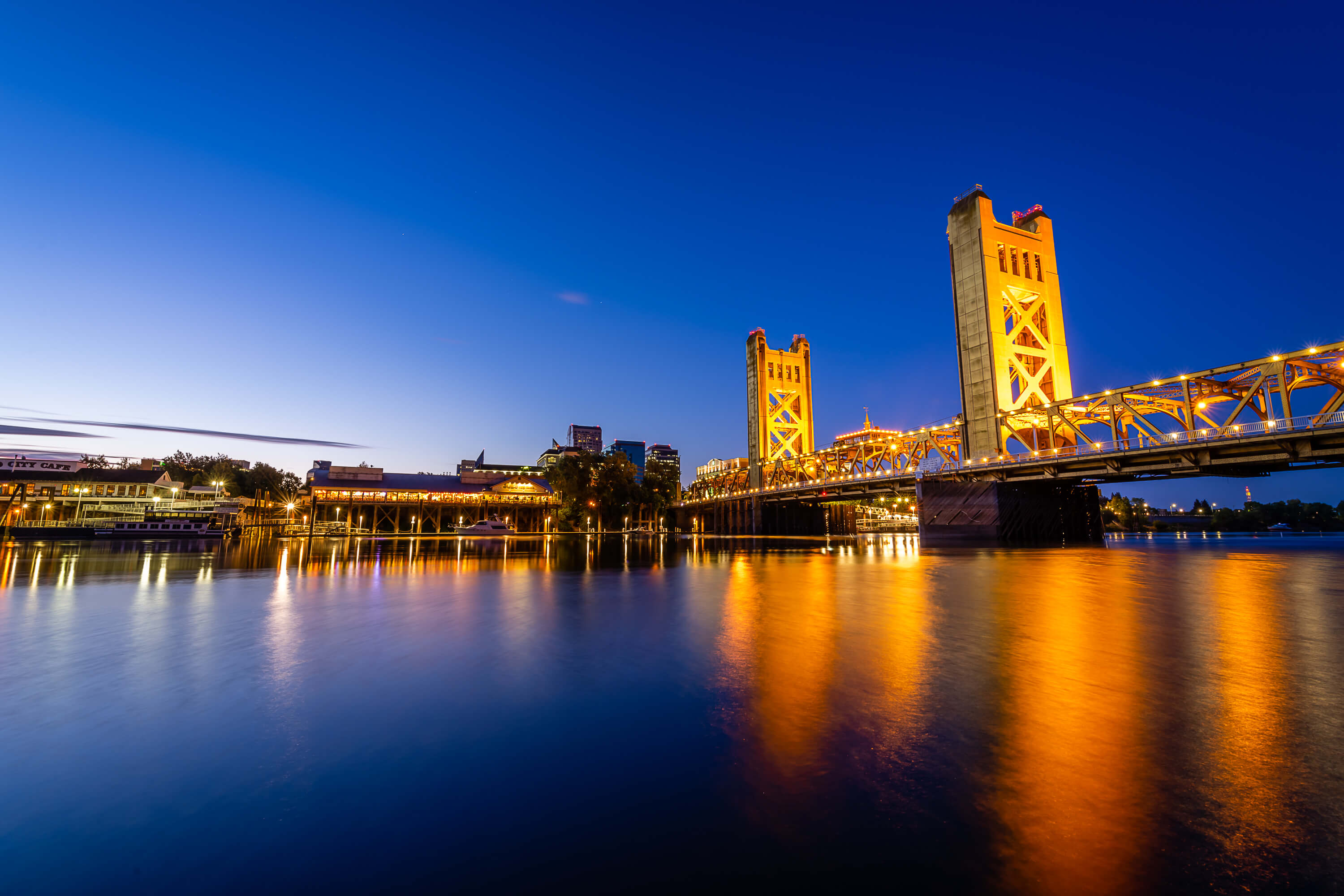 #103 Sacramento, California
Those who say relocating out west to California is too expensive probably haven't done enough digging in the Sacramento real estate market. The California Dream is alive and well both in Sac-Town and in the surrounding suburbs.
Picturesque neighborhoods with tree-lined boulevards. Proximity to the Sierra Nevada Mountains. Freshwater rivers and lakes. History, culture and a temperate climate for comfy year-round weather. All this plus an idyllic location for those who can't get enough weekend adventures. Lake Tahoe, San Francisco, Napa and Sonoma, Monterey, Santa Cruz, Yosemite, Lassen National Park and Muir Woods National Monument – it's all just a short drive away.
Make Your Move
Visit any of our new home communities to learn more about becoming a first-time homeowner in one of these fantastic cities today.