We surveyed our in-house design experts from across the country to find out what trends we'll be seeing pop up in the new decade.
Guest contributor: Aubrey Renaker
Much like fashion, home design trends vary from coast to coast—with some markets on the cusp of up-and-coming trends and others veering more traditional. As the beginning of a new decade approaches, we surveyed our panel of in-house design experts from across the country to get the skinny on what we'll be seeing in their markets in 2020. So, without further ado, here are 20 design trends for 2020.
1. A new neutral: Coral, soft pink, light blush and buff are popular choices for everything from paint, to accent tiles and upholstered headboards. Light pink really entered the design scene a few years ago with the inception of millennial pink—and it hasn't gone anywhere since. "Pinks are a great way to break up a taupe or beige room without going in a completely different direction," shared Lee Crowder, Design Gallery and Model Home Branding Senior Manager for Houston and Dallas. "These shades also work well with golds and copper accents."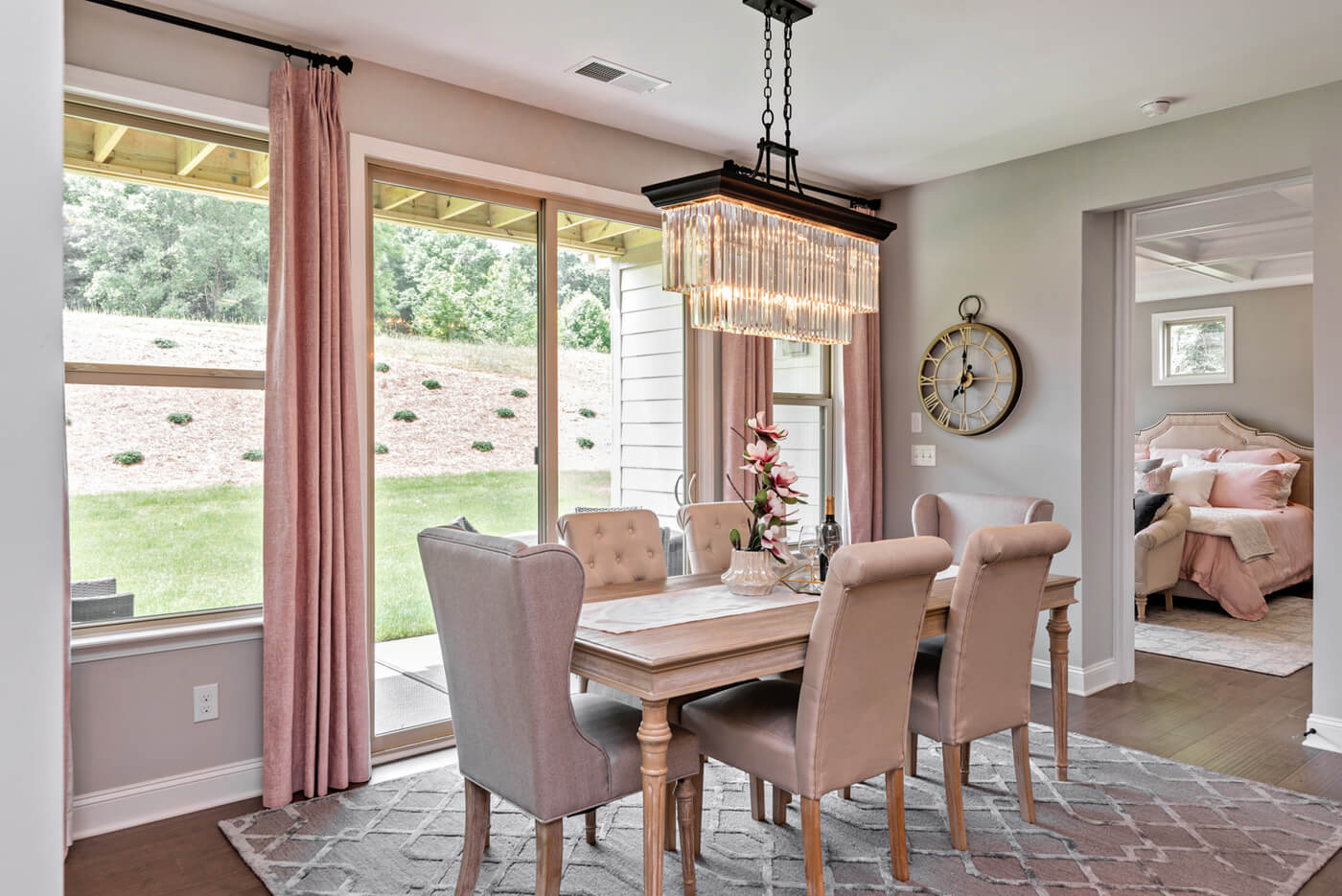 2. The right angles: Bay Area Design Center Manager Lisa Perlman says striking geometric shapes will be very important for 2020. "Hexagons, octagons and even herringbone patterns add drama and can create interest in an otherwise boring space like a laundry room or guest bath."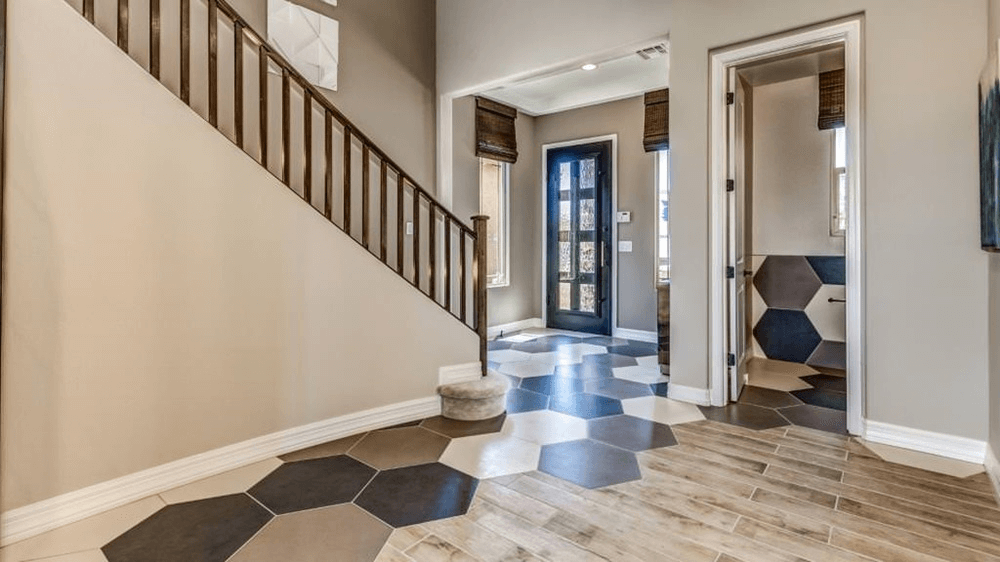 3. Moody blues: Sherwin-Williams, the exclusive paint vendor of Taylor Morrison, recently revealed its 2020 Color of the Year: Naval SW 6244. We spoke to their Director of Color Marketing Sue Wadden to learn all about this beautiful hue. "Naval is a rich navy that evokes calmness and empowers confidence. It reinforces our desire to forge deeper connections to nature by calling to mind some of its most humbling and mysterious elements—the infinite night sky and unexplored depths of the sea," Sue shared. "Naval is a versatile shade that can easily be used in either a starring or supporting role in a space. For example, it can create a restful, retreat-like atmosphere in bedrooms, bathrooms and dens or, to bring out its striking side, it can be used to make a stylish statement on kitchen cabinets, an entryway accent wall or a front door."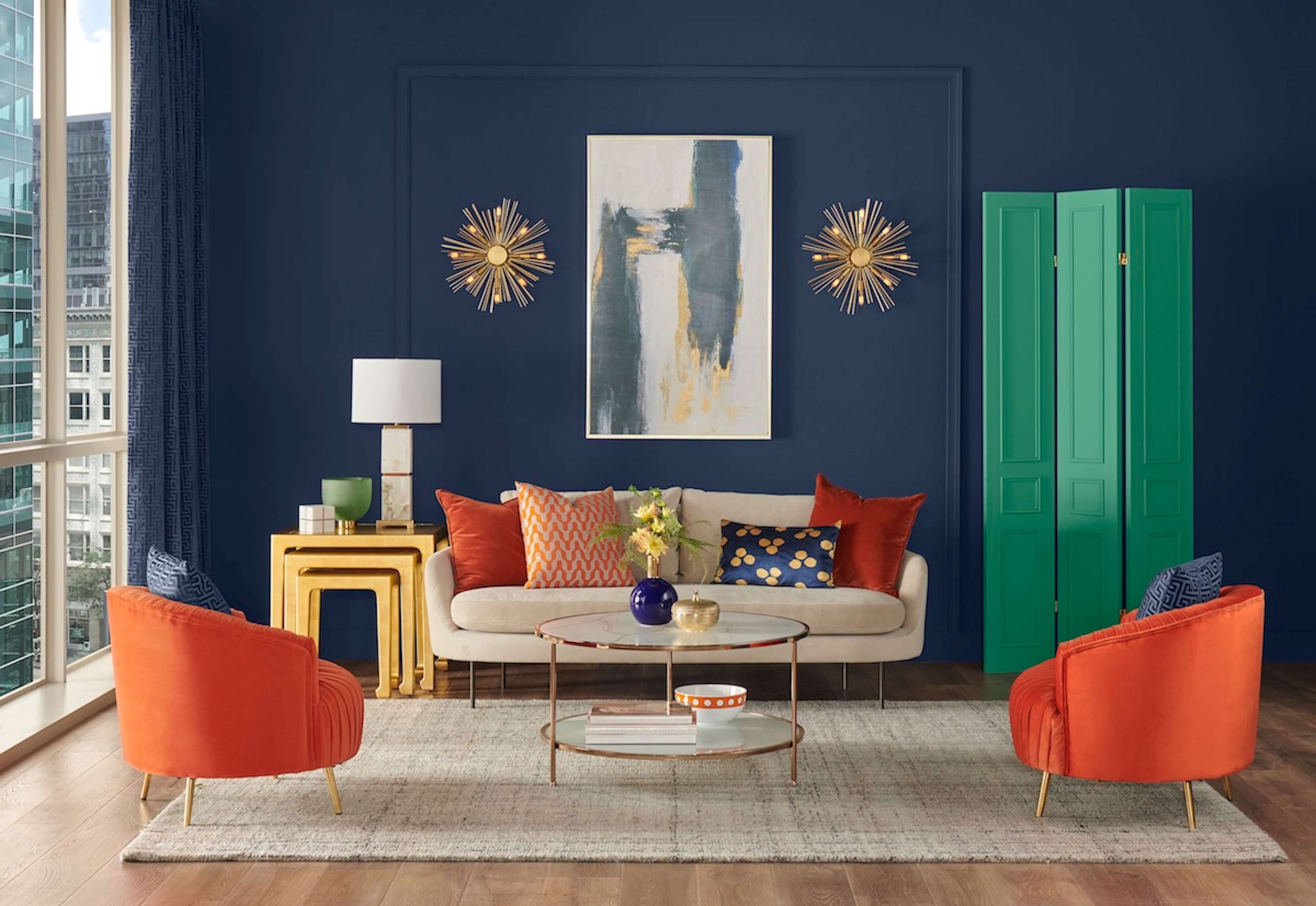 4. Jewelry for your kitchen: "Backsplash tiles are the perfect way to accessorize your kitchen—think of it like jewelry," said Southwest Florida and Tampa based Design Center Manager Denise Hodgdon. "It's an easy way to add great personality to your space." She recommends textured organic shapes, geometric patterns in simple colors and dramatic, graphic 8 inch by 8 inch artisanal tiles.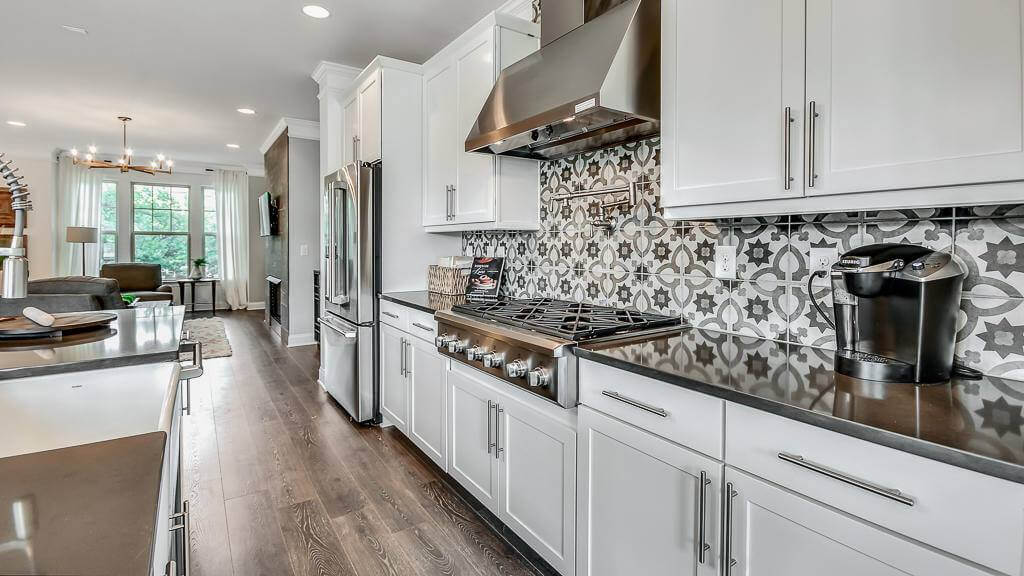 5. Mixed metals: Last year, we predicted unique hardware finishes like black, brass and rose gold would be prominent. And in 2020, Charlotte-based Design Center Manager Brittany Wightman says we'll be seeing homeowners mixing metallic hardware finishes to create a look all their own. Lee echoes this sentiment, "It's actually a much more timeless way to go about your metals. Brass, gold and polished nickel pair great with matte black or aged iron accents."
6. Conscious consumerism: More than just a media buzzword, in recent years, there has been a definite uptick in consumers choosing brands and companies that represent something more than what they just sell. And, in 2020, it's anticipated that this will go even further—design options included.
7. Forest fantasy: From muted to moody—deep green colors emulate the feeling of lush botanicals. Lisa suggests reserving this color for well-lit, large rooms.
8. The 80s are back: To the naysayers, Lee says, "Just turn on some Oliva Newton-John and be OK with it." Interesting graphic shapes, tubular metal, neon and acrylic. While Lee warns this style may not be here for long, you can still take elements of this look to mix into your current style to update your look. Acrylic consoles, cocktail tables or even a velvet statement chair are a great way to incorporate this trend without breaking the bank.
9. Flooring that flows: "Flooring that remains consistent throughout is typical in our open-concept Florida floorplans," said Denise. "It helps make the home feel more spacious and uncluttered."She notes buyers prefer options that are low maintenance and easy to care for like wide-planked, wood-like tiles and light-colored laminates.
10. Black and white: It's a classic combination for a reason. The pairing of these two hues make a bold design statement. "You can incorporate this look subtly in finishes like throw pillows or wallpaper, or in a more dramatic fashion like in a backsplash or floor tiles," said Lisa.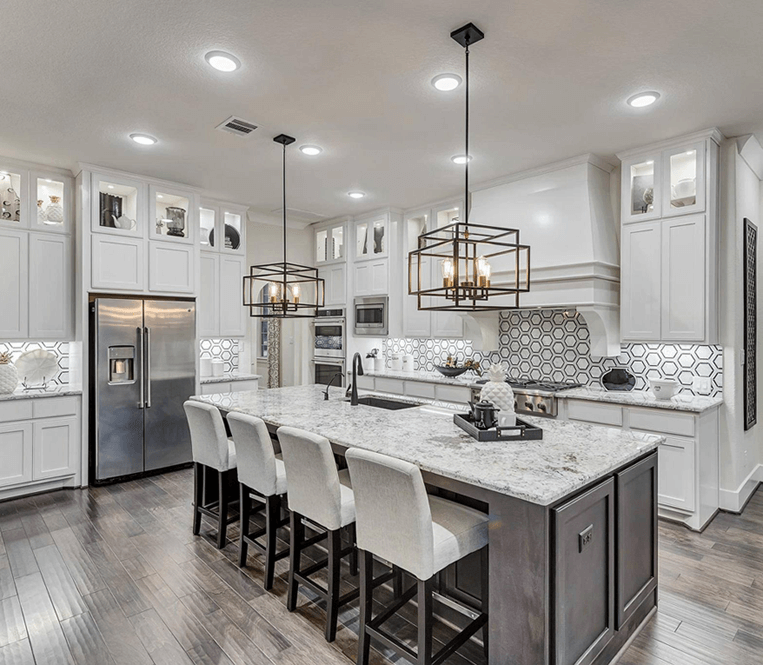 11. Cozy grays: "I hate to say, 'I told you so,' but cool, monochromatic grays are going to the wayside and warm grays are taking over," Lee shared. "These shades go well with rich browns and can also work with a warm off-white. So, if you're one of the handful of people who didn't paint everything in your home in cool grays and stark whites—don't worry, you're going to be A-OK."
12. Benevolent botanicals: As more homeowners become aware of the peril pollinators like butterflies face, many feel the call to cultivate ecosystems in their own backyards. Exclusive partner to Taylor Morrison, The National Wildlife Federation recommends planting native milkweed—a plant attractive to migrating butterflies. Back in April, TM took the Monarch Pledge—a commitment to plant native milkweed and provide necessary elements for at least one butterfly garden in our model home parks and community open space in each of our divisions.
13. Clean and crisp: White continues to be an important color in home design.Denise notes her baby boomer buyers in Southwest Florida and Tampa especially love the look of an all-white kitchen.
14. The bold and the brazen: Though muted colors can help avoid making spaces feel too overwhelming or visually heavy, Lisa believes 2020 will be the year where bold colors are preferred. Incorporating richer shades throughout your home can make your more natural-hued furnishings instantly pop and feel new again. Be on the lookout for dramatic reds and vibrant yellows.
15. Perfectly imperfect: In years past, many homeowners liked their design to be just-so—but in 2020, they're embracing imperfection, says Lee. That means hardwood floors with visible knots and niches, and décor pieces that look more homemade than mass-produced.
16. Black on black on black: Did anyone really think black was going anywhere? It isn't—even in this new decade. From bold black rooms, to pops of black with tile or hardware. The best part about this look is that it will always be in style.
17. What wood you choose: "Lighter shades of hardwood can feel beachy and casual, but also sophisticated," said Brittany. They can also help make smaller spaces feel large and airy.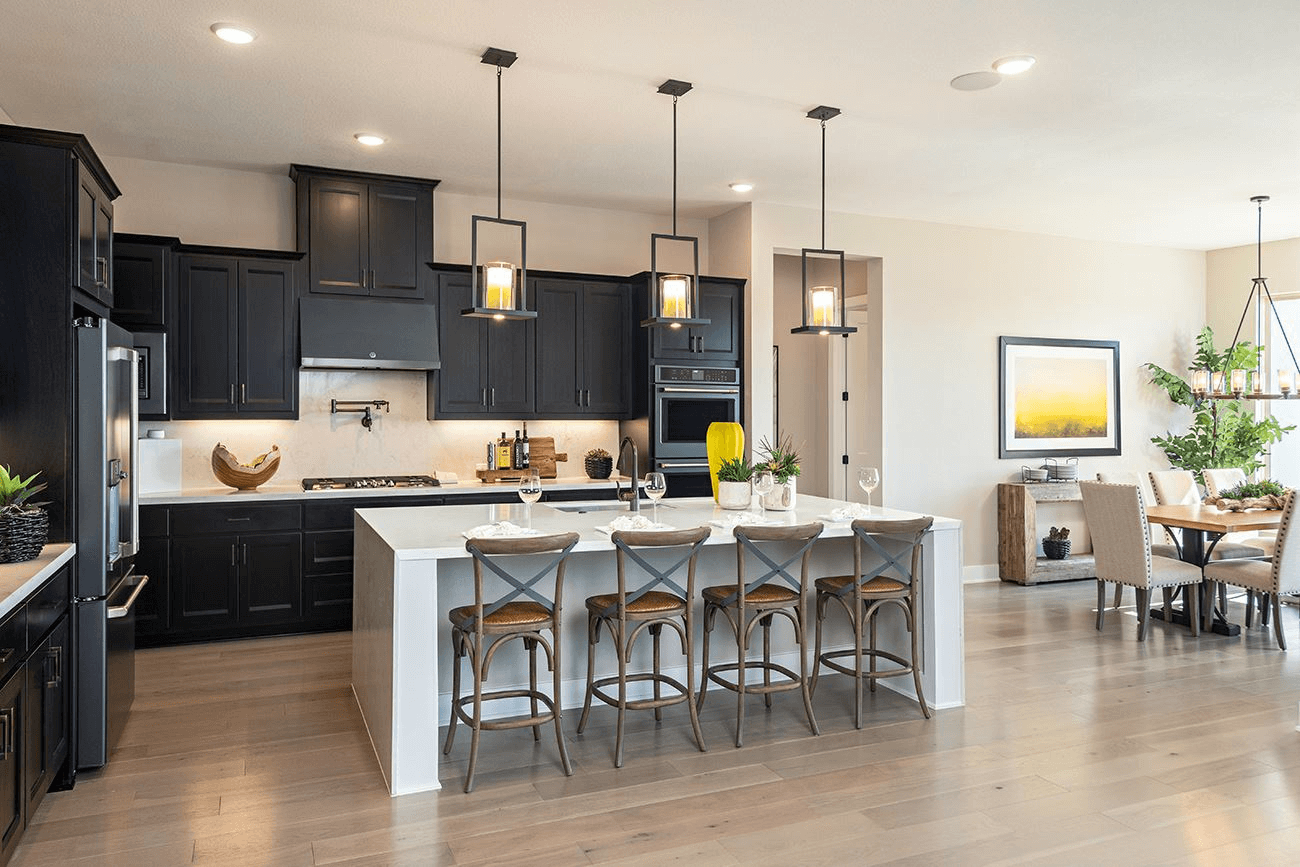 18. Less is more: "We're seeing our customers opting to buy high-quality materials that stand the test of time. You create less waste—and save money in the long-run—by not having to constantly swap them out," said Lee.
19. Day at the spa: Unplug from life's stresses by retreating to your own personal spa. Brittany says bathrooms in 2020 will include more luxurious finishes and features like freestanding tubs and rainfall showerheads.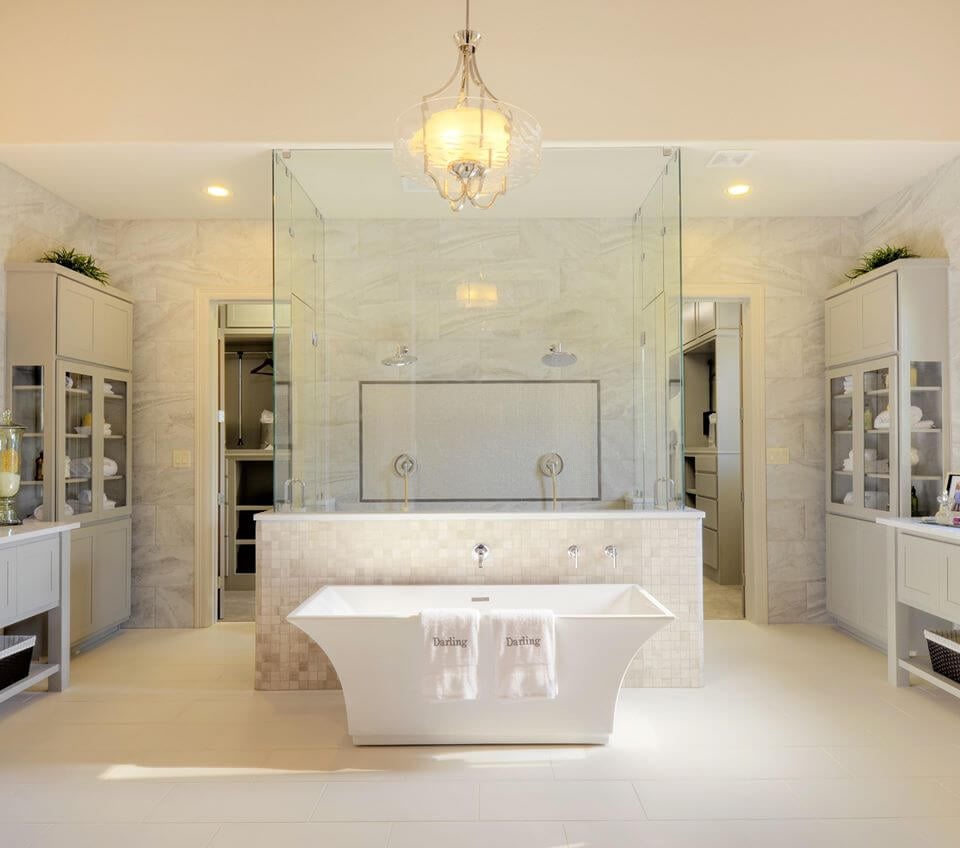 20. The Jazz Age is back: 1920s home design was characterized by glamour, luxury and elegance. With bold, rich colors and opulent finishes—this era was anything but modest. As the next 20s era draws nearer, many wonder if history will repeat itself. Our design experts say maybe—design-wise, that is.
Which trend would you like to incorporate into your home?