There are many reasons why Americans heading into retirement sell the family home and pack their bags for a new life somewhere different. For some, it's all about chasing the sunshine and enjoying year-round warmer weather.
For others, it's about downsizing and finding more affordable housing.
For others still, it's about lower taxes and access to top-quality medical care. Heck, some people just love the social aspect of living somewhere where their neighbors are retired, too.
Whatever your reasons, if you're retired and looking for a new adventure, this post is a great place to start your research. Taylor Morrison builds new homes in seven of the top twenty-five places to retire in America according to US News & World Report. Learn more about each destination. Then, browse new home communities to find the right fit for your lifestyle, budget and needs.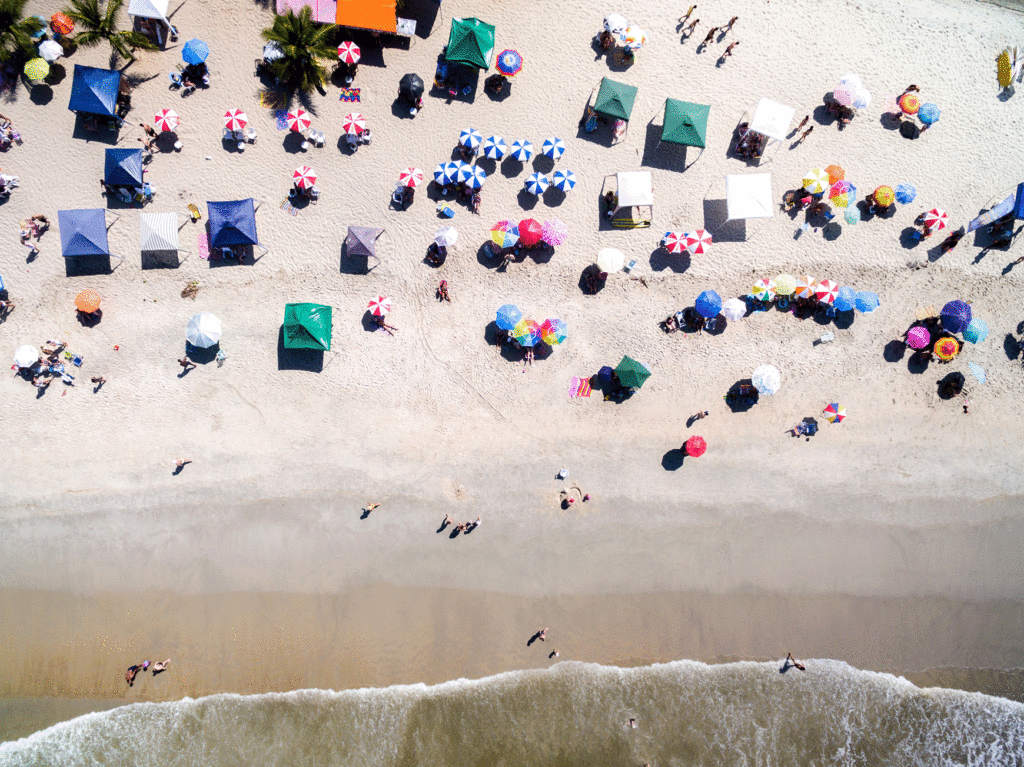 #1 Fort Myers, Florida
Fishing, boating or relaxing on the beach. If this is how you envisioned your retirement then Fort Myers, FL might just stamp your ticket.
More than just being affordable and by the beach, Fort Myers offers a little bit of everything. From a charming downtown corridor to golf, Spring Training, upscale shopping, tasty dining and a vibrant theater culture, it's easy to live a diverse lifestyle where no two weeks look the same.
The area has been a popular retirement haven for many years and so the infrastructure and services are already in place to serve the 55+ community. The selection of hospitals and medical professionals is second to none.
#2 Sarasota, Florida
Sarasota offers the total package, including a thriving arts scene. Culture, shopping, dining & entertainment, white sand beaches, golf and natural wonders. You'll find it all.
Homes are surprisingly affordable given the popularity of the area and Sarasota's winter temperatures rarely fall below 60 degrees. On average residents can expect over 250 sunny days each year.
Locals enjoy a relaxing, slow pace of life and a central location makes it easy to pop up and down the gulf coast to explore. Tampa is just one hour away and all the theme parks and attractions of Orlando can be reached in two.
Sarasota Memorial Hospital is ranked as one of the top ten medical centers in the state.
#5 Port Saint Lucie, Florida
Port Saint Lucie is retiree heaven – the kind of place where everyone gets around in their golf cart. Nearly one-third of the population is over sixty and the city boasts all the same amenities found on the gulf coast for less.
Known for offering fabulous resort-style 55+ communities, this is a great place to search amenity-rich communities with more affordable floor plans.
#6 Jacksonville, Florida
As one of the fastest growing areas in the country, Americans of all ages are moving to Jacksonville. For retirees, however, it's all about the lifestyle.
From Atlantic beaches to the St. Johns River, scenic golf courses, hiking and mild winters, Jacksonville is paradise for active adults who love to get out and explore. Miles of beautiful riverwalk grace both banks throughout downtown – ideal for a brisk walk and city fun.
Unlike the more popular beaches for tourism in Florida, beaches in Jacksonville are just as spectacular but not nearly as crowded. Fresh seafood. Lots of museums. Pro sports. Great fishing. There's so much to love here.
#10 Dallas + Fort Worth, Texas
Dallas ranks as one of the most affordable major metropolitan areas in the country. One of the reasons is because instead of traditional suburbs that are mostly residential areas for commuting to the big city, the satellite cities surrounding Dallas and Fort Worth have unique cultures of their own and top-quality local entertainment.
The DFW area is surrounded by lakes and the temperate climate means year-round boating and fishing. Sports fans can root on the Cowboys, Mavericks, Rangers and Stars.
And it's hard to do better than Dallas for healthcare. The city has spent a lot of money on high-value investments to build world-class facilities for an aging population.
#11 Austin, Texas
If you love live music, you'll love Austin, TX – but this is just one reason why retirees are heading to the Texas capitol for their golden years.
Despite the city's relatively high cost of living for Texas, retirees fare well in Austin due to no personal or corporate income tax and low state and local tax rates. Plus, Texas doesn't tax retirement income, which really helps you stretch your dollars further.
One great thing about Austin is that the more affordable suburbs are located in the gorgeous Hill Country near nature, lakes and outdoor recreation.
And here's an interesting incentive: Retirees can take up to six credit hours at the University of Texas Austin tuition-free!
#17 Tampa, Florida
Looking to retire near the beach without giving up all the benefits of big city living? Tampa, FL might be right for you. And what incredible beaches to choose from!
White sand and blue water make the Tampa Bay coastline a perfect destination for beach lovers of all kinds – and the protected bay means boaters can enjoy their watercraft all year round. Waterfront homes are available and a large network of canals and inlets means that a new build home with a private dock is a lot more affordable than you might imagine.
Tampa is also home to Spring Training baseball and close to several other fantastic cities, including St. Petersburg. So, residents never run out of activities and new places to explore.
#22 Orlando, Florida
Nearly 20% of Orlando's population is 60 or better. That's a lot of opportunities to make new friends and take advantage of everything this resort town in central Florida has to offer. While the city is mostly known for its incredible selection world-class theme parks, locals are more likely to point out the endless array of beautiful lakes to explore.
And if you like to golf, this is the place to do it. There are more than one hundred and fifty public and private courses located throughout the Orlando metro.
Real estate prices in Orlando are very affordable for a big city of over two million people and foodies love the diverse and delicious restaurant scene.
Make Moves Today
Save money and improve your quality of life by relocating to a retirement friendly city. Active adults seeking an amenity-rich experience will want to learn more about Taylor Morrison's unique brand of 55+ Lifestyle Communities. Together, we can make sure your next chapter is the most exciting one yet.