You can learn a lot about a community from the style of homes found across its streetscape. From the materials used to the size, architectural details and a host of other factors, each home style is crafted to fit a specific way of life and create a certain type of curb appeal.
And finding the right style of home to fit your personal needs is key to loving where you live.
In this post, you'll get the opportunity to familiarize yourself with many of the most popular home styles in America today. Take note of the themes that catch your eye so you know which elevation to choose when you're ready to Make Moves!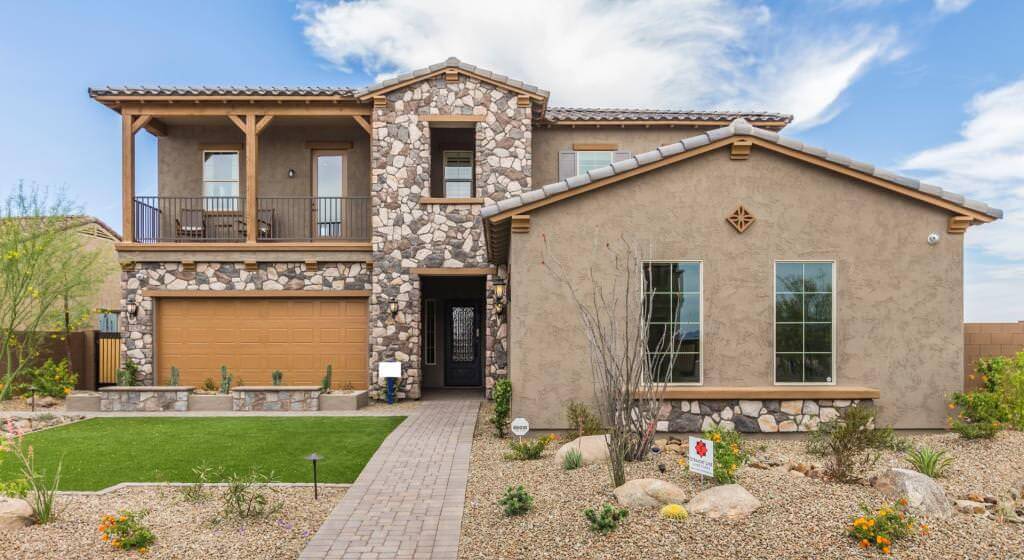 A Taste of the Southwest
Popular in warmer states like California and Arizona, the Southwest theme is both attractive and functional. Based off Spanish style homes, houses are built using stone, brick and stucco to block out the sun and match beautifully with the color palette of arid landscapes. To further the cooling effect, roofs typically feature large overhangs to create shade and barrel tiles for additional insulation.
Stylistically, Southwest homes include old world accent pieces and ornamentation, including wrought-iron and terra cotta. The smooth stucco exteriors contrast well with cactus, agave and other desert foliage.
Additional traits that associate with this warm-weather house style include:
Archways both at the entrance and transitioning between spaces inside the home
Large outdoor living areas or courtyards, often adorned with a fireplace
Asymmetrical layouts
Spacious gathering areas
Tile flooring and exposed beams
Single-story design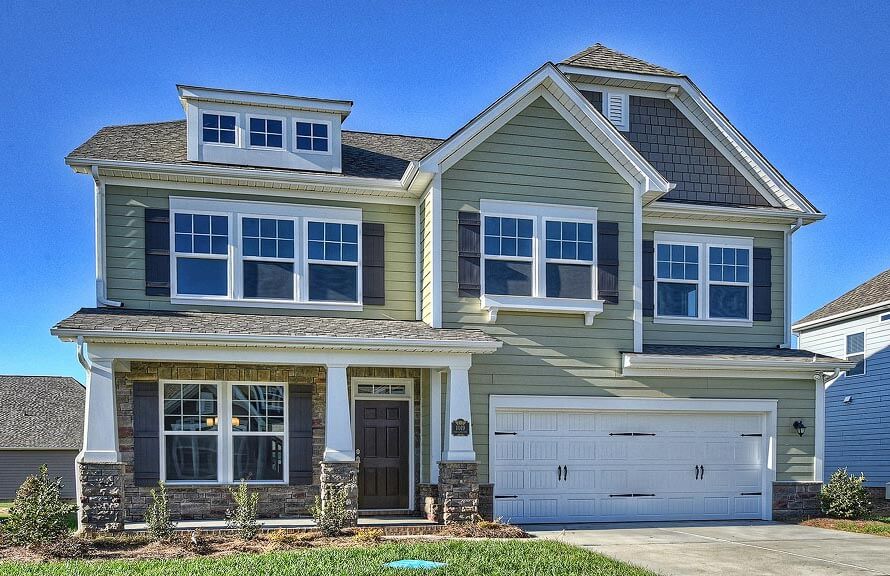 Craftsman Style Homes
Dating back to the early 20th Century, the Craftsman has endured for more than 100 years and is still going strong. Perhaps the most noticeable feature is the inviting front porch. Supported by large columns or posts, a Craftsman porch is the perfect destination for a rocking chair and cold drinks on a hot day.
Stone accents plus a low-pitched gable roof with deep bracketed overhangs complete the look along with lathed woodwork and other signs of highly skilled workmanship.
An interesting thing to note about Craftsman style homes is that they are popular from coast to coast across all climates and demographic trends.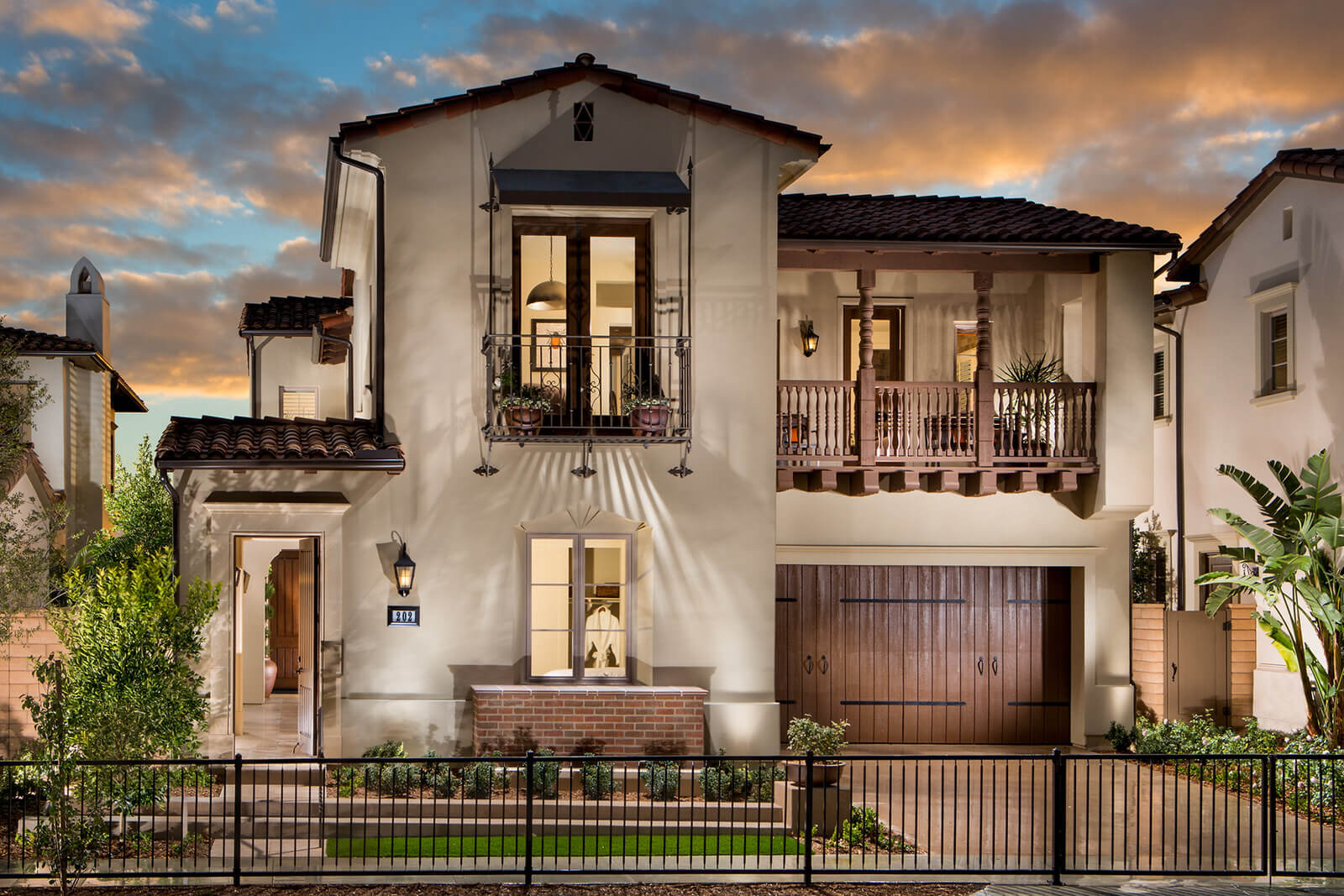 Southern European Bliss
While Mediterranean style homes originated in the south of Spain, France and Italy, there's little doubt that the breezy outdoor living inspired theme is exceptionally popular across the pond in the United States.
Patio, terrace, lanai, veranda, balcony. Whatever you choose to call them, premier outdoor living spaces are an integral facet of the Mediterranean motif. This style is a perfect fit for buyers who envision plenty of alfresco meals, an outdoor kitchen or a fun place to hang out in the evenings under the stars.
Similar to Southwest style homes, exteriors are characterized by stucco finishes, earth tones, red tile roofs, archways and small old-world architectural details.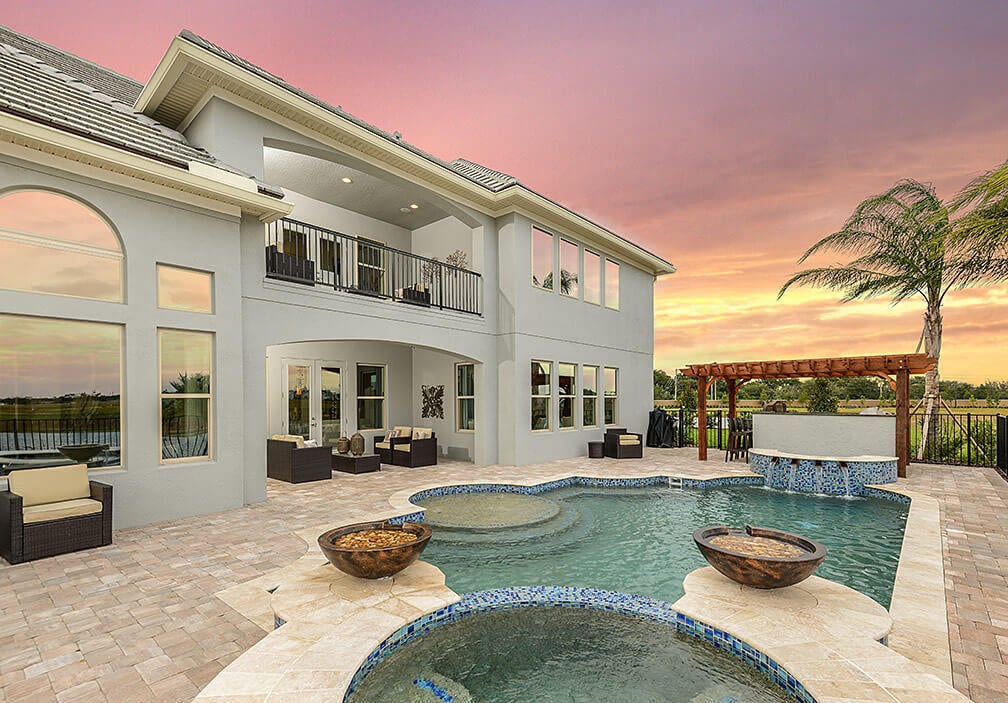 Go Modern
Relaxed and comfortable, Modern style homes date back to the 1940s and take on a decidedly more minimalistic view on exterior design. Akin to the Scandinavian design philosophy, quadratic shaping and blank canvases are big parts of what separates a Modern home from the more ornate architectural styles.
While the Modern theme is popular with single-family homes, it is more commonly utilized with new construction these days in three-story luxury townhome communities.
Structurally, Modern style homes typically have flat roofs, which makes it possible to set up dramatic rooftop balconies in locations where homeowners wish to take advantage of striking views or seaborn breezes.
Also known as Mid-Century Modern, a driving force behind the advent of this architectural style is the appearance of steel and plywood as strong, easy-to-use residential building materials.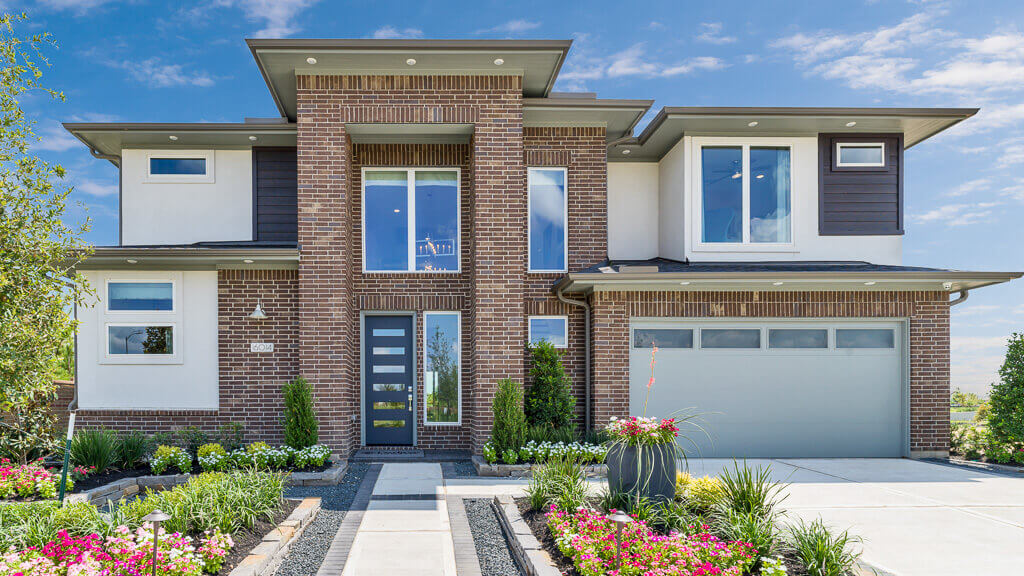 English Sophistication
Also known as medieval revival, Tudor style homes appeared in the late 1800s and are characterized by exterior details similar to 19th Century English cottages:
Steeply pitched rooftops
Timber accents, including cross gables
Patterned brickwork and broad chimneys with chimney pots
Tall narrow windows with small panes
Older Tudor style homes are likely to feature an immense handcrafted wood front door placed within a massive brick entranceway. New construction Tudor homes are more apt to feature an arched front door with timber or iron details.
From 1776 and Beyond
While it may be most popular on the east coast, Colonial style homes remain popular throughout the country all the way out to California. The Sacramento real estate market is home to many Colonial homes.
Characterized by symmetrical design and a two-story rectangular façade, the entrance is typically placed directly in the center with evenly spaced windows on either side and on both stories.
Another distinguishing feature is the use of dormers. Dormers are a roofed structure that project out from the pitch of a roof plane to increase the usable space in a loft or attic and bring in natural light through small paned roof windows.
Understanding Contemporary House Design
Often confused with Modern, Contemporary style homes are not interchangeable with Modern ones.
A Contemporary home reflects current design trends and architectural styles or techniques of the day. A Modern home, on the other hand, follows a set of principles associated with a specific historical period and philosophy, namely stark minimalism and clean lines.
While a Contemporary home may share certain elements of Modern design, this is not because they are one and the same but merely because Modern architecture is currently in demand.
More than any one visual element, the defining feature of a Contemporary style home is that they buck a pair of centuries old trends:
Traditionally, new home styles somewhat mirror the opposite of the previously popular style. Simple designs are followed by complex ones and vice-versa. This is not the case with Contemporary design.
Instead of starting from scratch with completely fresh ideas, today's Contemporary home combines elements from past styles to allow homeowners to mix and match pieces they like from across multiple themes.
A Contemporary style home breaks the rules, so to speak. Which is why they are exceedingly popular with buyers who value individuality.
Note: One exception is that most Contemporary homes do place a strong emphasis on natural and sustainable building materials and design. While these techniques are certainly present on some level with all new construction homes, Contemporary design involves a more focused effort to adhere to a greener building philosophy.
Try before You Buy
With so many home styles available to choose from, new home buyers are encouraged to visit a variety of model homes prior to making a final decision. Often it can be worth your while to visit several new home communities just to experience different styles of homes even if you've pinpointed one specific community where you plan to buy.