Outline Your Financial Goals
Maybe you're fresh out of college with a new job, maybe you're 30 years down the road in your career, or maybe you're somewhere in between—no matter where you are in life, it's important to create a comprehensive financial plan for yourself. Knowing you have a handle on your financial literacy can help create peace of mind, confidence, and a stable future.
Let's get into it! Today, we'll cover the key components of a successful financial plan. It's time to take control of your finances.
Why is Financial Planning Important?
Just like being organized at work and at home is important, an organized financial plan can help you stay on track and meet your goals. Whether you want to build up your savings account, ensure a comfortable retirement, or save up for a big trip or expense, financial planning can give you a step-by-step guide to make it all happen.
Take Stock of Your Financial Situation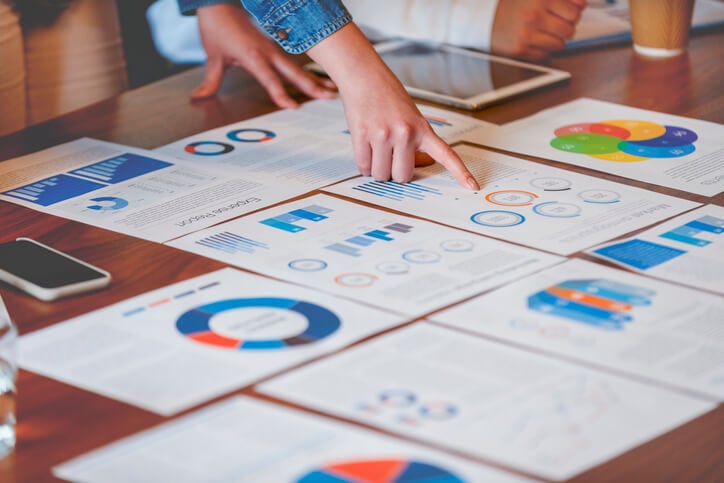 First things first, you need to figure out how much money you're bringing in, how much you're spending, your fixed bills, investments and investment opportunities, and more. Having a grasp of your financial standing can help you to make smart and informed decisions.
Figure Out Your Expenses & Net Income
When creating a financial plan, it's important to calculate your net income. To do this, simply take your gross income and subtract your taxes, insurance, and retirement contributions, or use a net income calculator, like this one from ADP.
What Are You Saving?
Do you put a certain amount of money from each paycheck into savings? Do you have savings buckets for different scenarios? Or do you need to start saving? Whatever the case, be honest with yourself about how much you're saving, and if you can afford to save even more.
Financial Assets
Be sure to take note of your personal assets when financial planning. Examples include a house, a car, investments, artwork, gold, jewelry, electronics, etc. Personal assets can add to your net worth and are often higher than expected.
Investments
What investments do you have? Keep careful track of any real-estate investments, stocks, bonds, mutual funds, Roth IRA, etc.
Outline Your Personal Financial Plan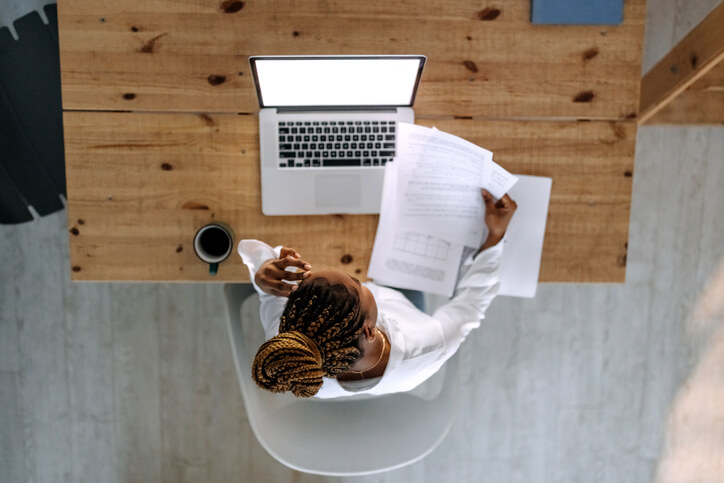 So, let's get started! It's the age-old interview question you should ask yourself here: where do you see yourself in 5, 10, and 20 years?
What Are Your Short-Term Financial Goals?
It's common to stress about finances. Maybe your car broke down, your air conditioning needs an unexpected repair, or you forgot to pay a bill and the late fees are stacking up. Reduce stress and prepare for life's unexpected moments when you create a financial plan.
It's entirely possible to improve the ways you spend and organize your money significantly in just one year. In the short term, you can create a budget and stick to it, cut back on unnecessary expenses (looking at you, $7 oat milk latte), and work on paying down debts. Plus, committing to your short-term financial goals can help you achieve your medium and long-term goals.
What Are Your Midterm Financial Goals?
Outline your midterm financial goals to help you stay motivated. For example, once you pay off a good chunk of credit card debt, you can start saving up for major moments, like buying your first home, getting life insurance, starting a college fund, and so on.
Tired of renting and ready for the chance to build equity? Check out our blog on tips to save for a new home while renting here.
What Are Your Long-Term Financial Goals?
Long-term financial goals often have to do with retirement. According to our friends at Investopedia, "The common rule of thumb is that you should save 10% to 15% of every paycheck in a tax-advantaged retirement account like a 401(k) or 403(b), if you have access to one, or a traditional IRA or Roth IRA. But to make sure you're really saving enough, you need to figure out how much you'll actually need to retire."
For a comprehensive guide to retirement planning, check out Investopedia's steps, stages, and considerations here.
Set Up a Personal Savings Account
Having a personal savings account allows you to store your funds in a liquid state, providing a (much-needed) barrier between your spending and saving money.
Savings Accounts versus Checking Accounts
Having a checking and a savings account is probably a smart idea. A checking account is the way to go if you're looking to pay your bills, grab a bite to eat, or pay other everyday expenses. A savings account is beneficial for the money you want to save and grow. Plus, certain savings accounts can help you grow your money faster than checking accounts. According to Bankrate, "Savings accounts — especially high-yield savings accounts — typically offer higher annual percentage yields (APYs) than checking accounts, allowing you to grow your money faster."
Active Income Versus Passive Income
Active income is just what it sounds like—you have to take action to make money. On the other hand, you may have heard financial gurus talk about the power of passive income. If you're wondering what exactly passive income is, SO FI Learn defines it in two ways:
"Trade or business activities in which you don't materially participate during the year."
"Rental activities, even if you do materially participate in them, unless you're a real estate professional."
A few examples of passive income are renting out a room in your home, renting out a separate property, and cash back from a credit or debit card.
Ways to Cut Back on Spending
Now that you've set up a checking and savings account and created a plan to save, it's time to see if there are ways you can cut back on spending to free up even more money.
Shop Around for a Cheaper Cell Phone, Cable, or Insurance Plan
One of the simplest ways to cut back on spending is to shop around for cheaper subscriptions. Is AT&T cheaper than your Verizon or T Mobile cell phone plan? Do you really need cable TV, or would a subscription to Netflix or Hulu suffice? While it may take a good amount of work initially, the money you can save will be worth it.
Create Multiple Streams of Income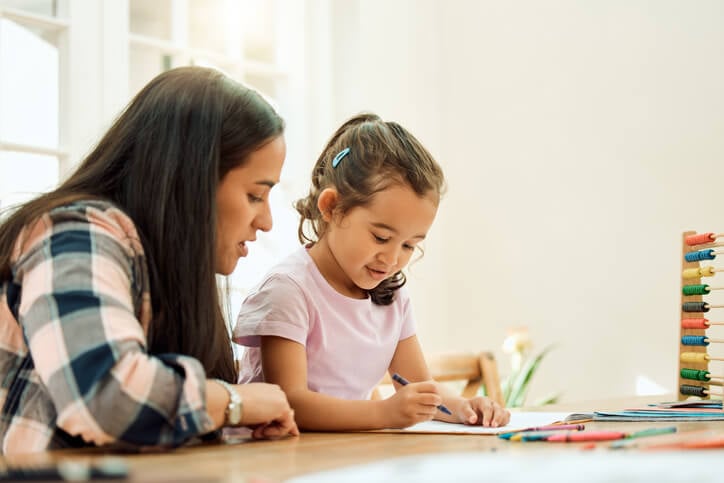 While there are many ways to bring in more money each month, it is essential to consider the cost of your time and energy. If you don't need a second job to pay your bills, weigh the advantages and disadvantages of creating a new income stream. Do you have the time and energy? If the answer is no, it could be best to hold off. However, if a second job looks like a great option for you, here are some ideas to consider:
Drive for Lyft or Uber
Deliver food for Uber Eats, GrubHub, or DoorDash
Were you always great at a particular subject in school? Become a tutor
Rent your home or spare room on Airbnb
Become a nanny
Walk dogs in your community or pet sit
Try out freelance writing
Deliver packages with Amazon Flex
Create an Emergency Fund
Mishaps happen—instead of taking on the incredible stress of being unable to afford an emergency if one pops up, create a fund for those worst-case scenarios when you're financial planning.
How to Build an Emergency Fund
Find a basic savings account, ideally one that does not have annual fees. You can save a substantial amount of money by avoiding accounts with fees.
Save enough to cover 3-6 months of expenses. This amount will vary greatly depending on your situation. For example, if you have a family of four, 3-6 months of expenses should include each member of your family. If you need help deciding a reasonable amount for your emergency fund, check out this calculator from Fifth Third Bank here.
It's okay to start small. Even if you can only contribute $50 a month, stay consistent, and watch your emergency funds grow.
Only draw money from the account for true emergencies. If you need to use the money, be sure to replace it as soon as possible.
Happy Saving!
As always, thanks for reading! We hope this blog inspires you to start saving to reach your financial goals. If you're in the market for a new home, check out our limited-time finance savings today!
Blog is intended for general informational purposes only and not as an exhaustive comparison of all factors applicable to your personal financial situation.  Data used was derived from third-party sources and deemed reliable as of the date obtained, but not guaranteed, offered as investment or tax advice, or independently verified by Taylor Morrison; all information remains subject to change outside of Taylor Morrison's control.  Images do not reflect a racial, ethnic, age or familial status preference. All registered and unregistered marks of third parties used for illustrative purposes only are the exclusive property of the respective owners. © July 2023, Taylor Morrison, Inc.