"Home for the Holidays" on December 9th from 11 am – 6 pm at the Sacramento SPCA
Oh, jingle bells, jingle bells. Jingle all the way. Oh, what fun it is to adopt a pet for the holiday! It's the perfect time of year to fill your home with kisses, wagging tails, wet noses and love.
The holidays are upon us and so is the time when many of us give back to our local communities. From food drives to holiday wish trees, the giving spirit is alive and well! The same is true for us here at Taylor Morrison as we are continuing our efforts with the Sacramento SPCA to find loving homes for shelter pets, by hosting an animal adoption event, "Home for the Holidays" on December 9th. We invite all in the area to join us and celebrate the season by adopting an animal with all adoption fees being generously covered by Taylor Morrison.
"Santa Paws" will also be making a special appearance during the event. All pet owners are encouraged to bring their animals to pose for a photo with Santa. Our Giant 8' X 8' Dog Bed will also be onsite for photos and available for owners to add their new pet's name. Unable to adopt a pet this holiday season? No worries! Taylor Morrison will also match monetary donations made at the SPCA during the event.
This special event rounds out the year for Taylor Morrison's support for Sacramento SPCA, where together with the community, we made it possible for more than 30 dogs and cats to find caring homes through numerous SPCA events. We are hopeful through our "Home for the Holidays" pet adoption event, we can find more "fur"ever homes by the New Year. The event will feature dozens of purrrrfect cats and loveable dogs from puppies and kittens to senior animals – all fit to be your next family pet.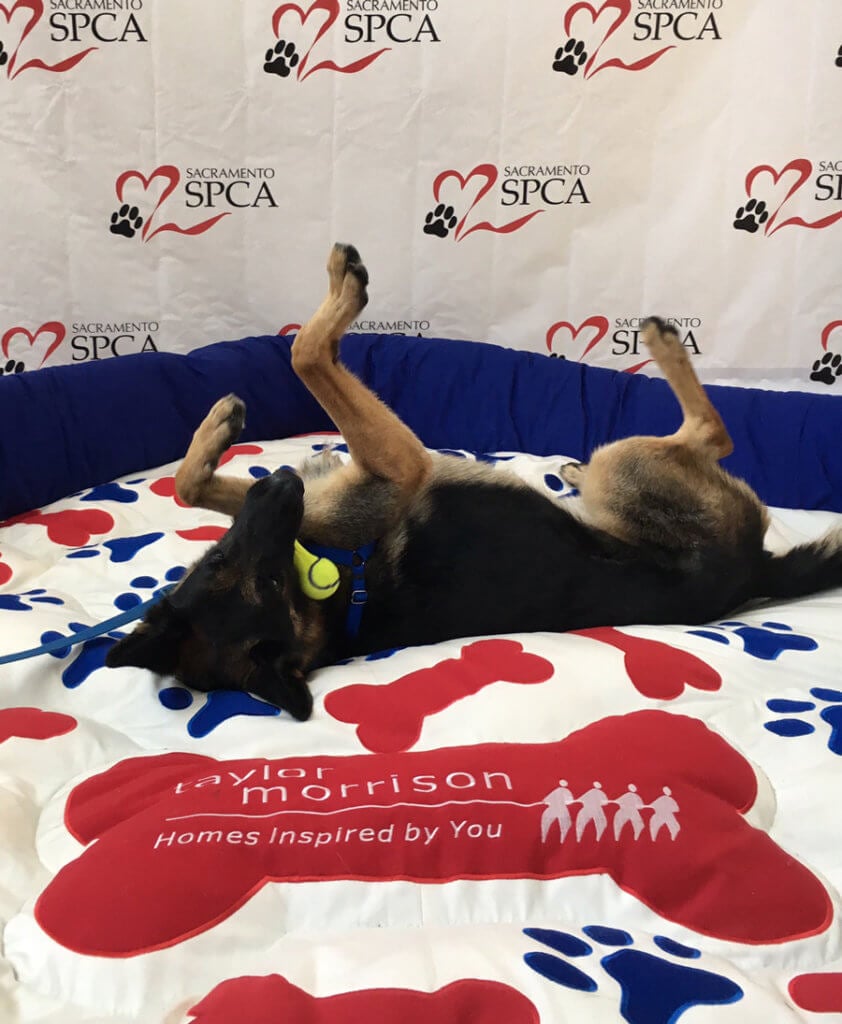 The "Home for the Holidays" event is taking place from 11 a.m. – 6 p.m. at the Sacramento SPCA located at 6201 Florin Perkins Rd. Santa Paws will be available for photos from 12 p.m. – 3 p.m. For directions or more information regarding the Sacramento SCPA, visit sspca.org. To learn more about the event or to find a community near you, please call 916.553.2852 or visit www.GiantDogBed.com.
Love is a four-legged word. Will you be the one to give a pet a home this holiday season?