Summer's here and that means kids are chomping at the bit to break out the camping gear. When a weekend getaway doesn't work with your schedule make a compromise by setting up your own private base camp in the backyard of your Taylor Morrison home.
It's fun for the kids and you get to sleep in the comfort of your own bed! (We won't tell.)
Here are a host of creative ideas to make your backyard campout as authentic as possible.
Poles, Stakes & Nylon
If you're sleeping in a tent, you're camping. Even if you occasionally run into the kitchen to raid the refrigerator.
Rise and shine. Breakfast is ready.
Remember that a sleepover tent doesn't have to be backcountry ready. If the weather happens to turn you can just take a rain check and head for cover.
Dome tents are a great choice for backyard campouts because they set up quickly & easily and don't require guy lines, which are tripping hazards. And you can find a basic 2 to 3-person dome tent for around 50 bucks!
Creative Ideas for Cooling Off
In the summer sun, no backyard camping adventure is complete without some sort of water-based activity. Especially in places that get a little toasty in July like The Springs at Rockhouse in Atlanta or Houston.
You can go old school and run through the sprinkler or pick up supplies from the craft store for an old-fashioned water balloon fight.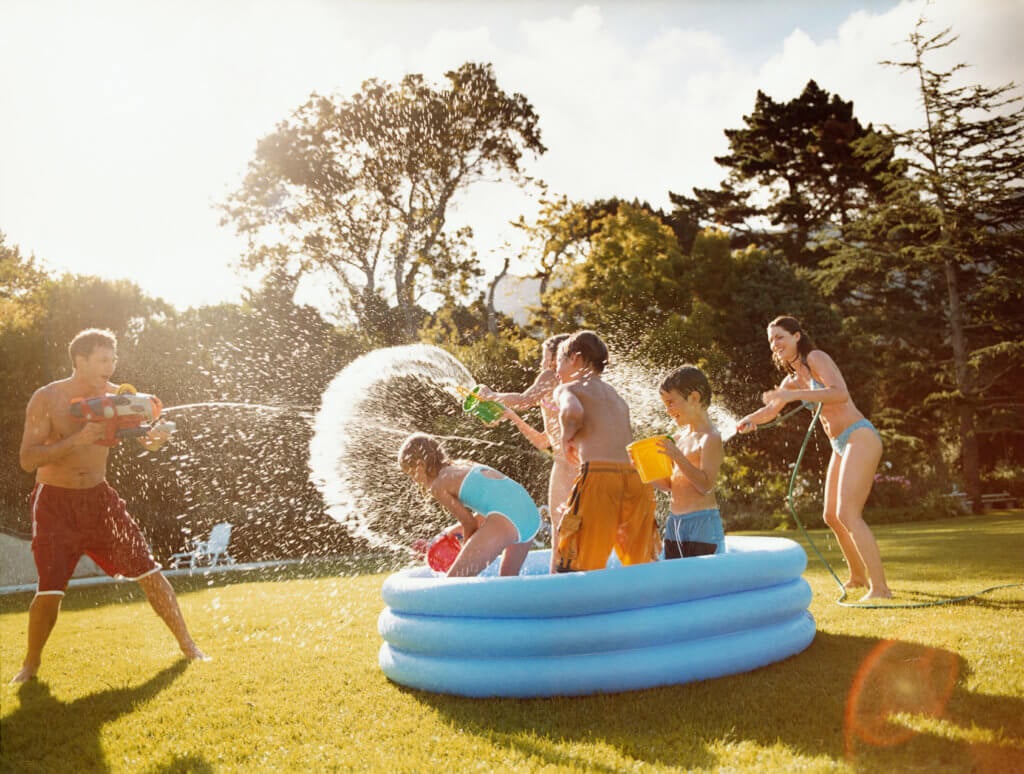 Then again, a super soaker and kiddie pool are all you really need for a splashy good time.
Set up a Towel Station
Speaking of getting soaking wet, be sure to remind parents to send their kiddos to the campout with an extra set of dry clothes.
You'll also want to have plenty of towels available, so kids can dry off easily and often. Doing an extra load of laundry is a whole lot easier than cleaning up the mess of muddy feet running across the carpet.
Get into the Swing of Things
Hanging a pair of hammocks transforms your back garden into a tropical island getaway. Kids love hammocks and if it's not too buggy out, you can even enjoy a cool night's sleep under the stars.
Hammocks are also a great option if one or more of the invitees is shy or an introvert. There's no better place to hide away to dig into a good book.
Bottled Water to the Rescue
Kids have a tendency to drink too much soda and too little water at parties. Here's a fun solution that will have all your little ones waiting in line to get hydrated.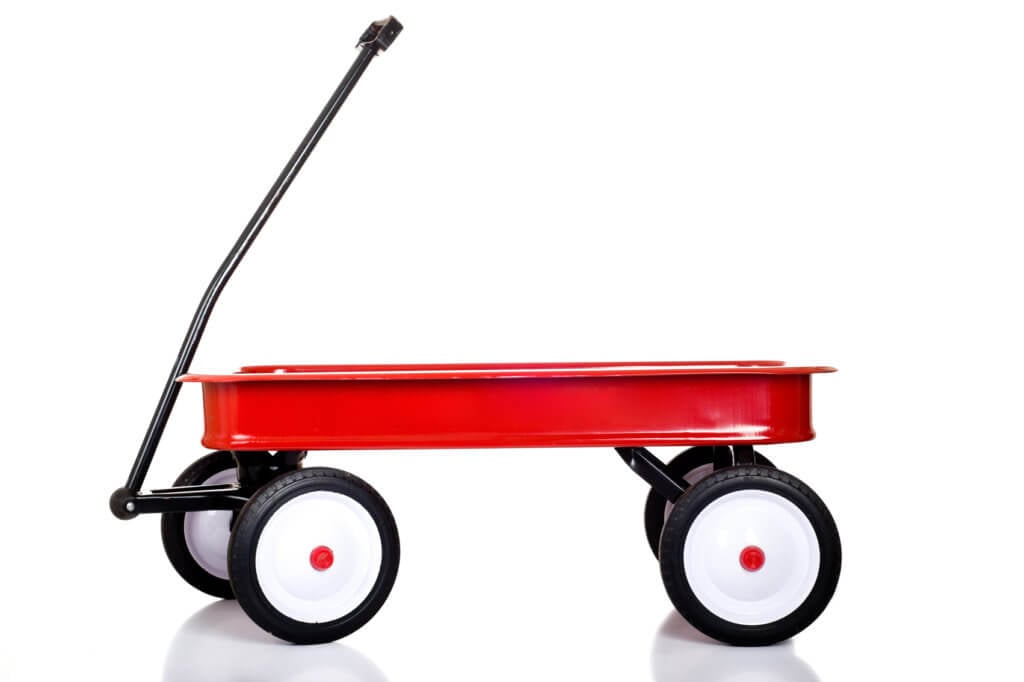 Fill a red wagon with ice and bottled water and give each kid a turn wheeling the mobile hydration station around the grass.
Snacks, Treats and More Snacks!
From Chicago to California, camping kids get hungry.
Arrange snacks in serving bowls and metal camp cups to showcase all the goodies there are to choose from.
Backyard camping doesn't have to be rugged, either. Feel free to decorate with a bit more pizzazz. We'll call it "backyard glamping."
Use Your Imagination
Sometimes the smallest details can make a world of difference when trying to make your "10 feet from the patio" campsite feel like it's deep in the wilderness.
One thing you can do to help create the ambiance is to break out other camping gear and put it to good use. Cook dinner on a Coleman stove. Turn off the porch light and use flashlights.
Here's a great example of how using camp-style cookware, dishes and utensils can help push the fantasy that you're braving the great outdoors.
Mix it Up
Kids love trail mix. And it's a great source of energy, too. Consider setting up a do-it-yourself trail mix table where kids can scoop different nuts, dried fruit and candies into small take-away bags.
Pro Tip: Here's a must-have backyard camping hack. You can also skip the DIY station and buy huge bags of ready-to-go trail mix at Costco!
Flickering Flames
No camping escapade is complete without a campfire.
There's no reason why a fire pit can't do the job!
A Tradition That Will Never Die
S'mores are an American camping icon. So don't leave graham crackers, marshmallows and Hershey's chocolate off your shopping list.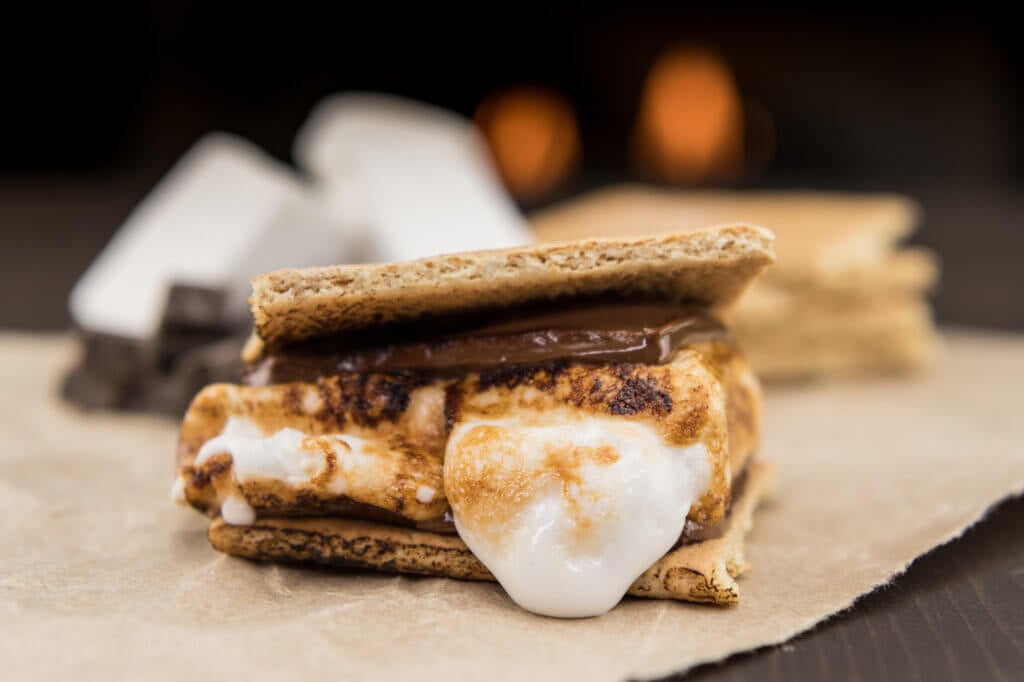 If this gooey mess doesn't take you back to your childhood, nothing will.
S'mores on a stick are another great choice. Especially if you don't have a fire pit for roasting the marshmallows.
Keep it Comfy
Remember that the real purpose of a backyard campout is not to truly replace the experience of camping, but to have a good time. When it comes time for bed, bring out extra pillows and extra blankets and set up proper lighting so that it's easy to for kids to navigate their way to the toilet at night.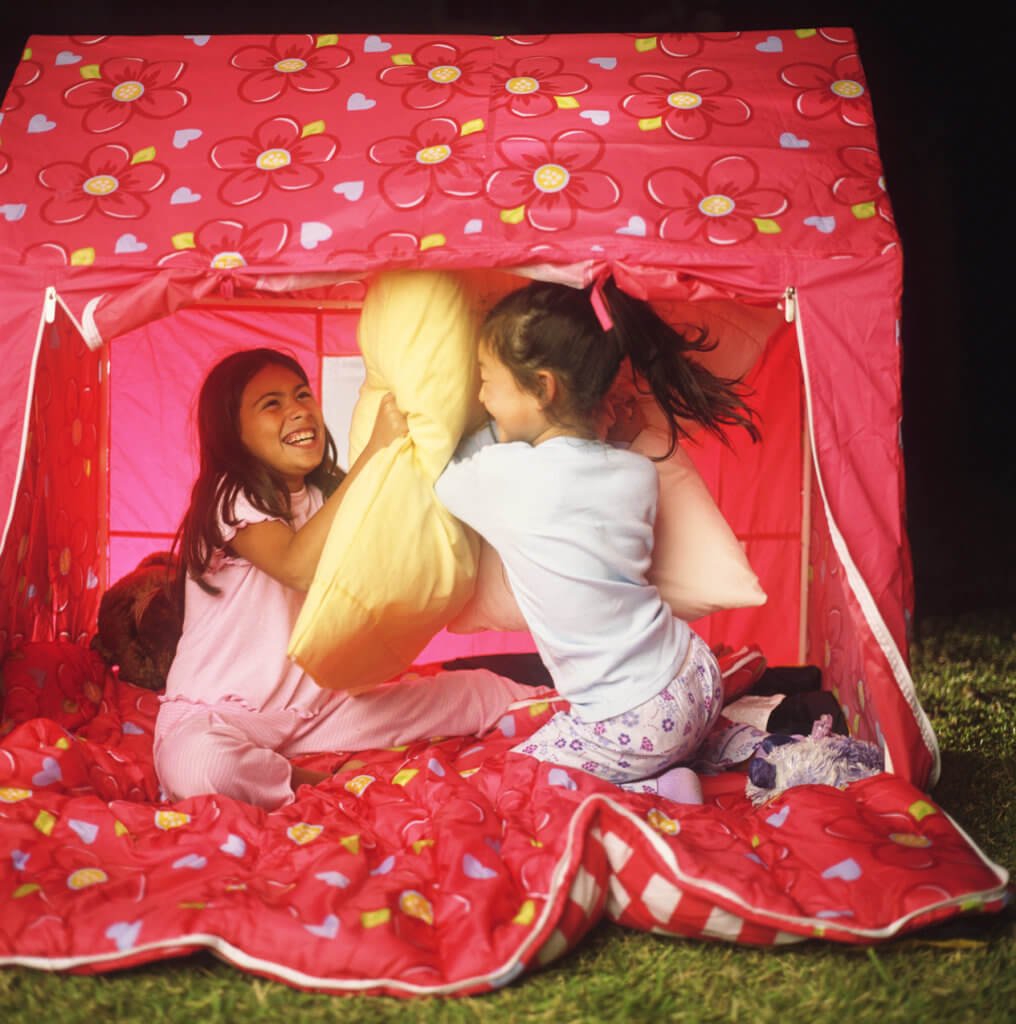 One of the things kids love about camping in the backyard is the chance to enjoy a taste of freedom and autonomy. Keep a watchful eye on your miniature tent city, but give your children space to gossip and giggle with their friends, too.
Ready for the Real Deal?
From the Phoenix deserts to the mountains of Denver, America is jam packed with amazing places to camp. When the backyard version just doesn't hit the spot, here are a couple of fabulous resources to get your camping adventure underway.
Additional Helpful Information
Here are some other ways you can have a great time under the sun in your backyard.