A Labor of Love with Taylor Morrison
When you walk through a Taylor Morrison model home it's easy to forget about all the hard work that went on behind the scenes. Everything's so beautiful and clean! You don"t often think about the tradespeople when you're drooling over a gorgeous gourmet kitchen. Or chilling with a cold drink on the lanai.
But without hard working bodies on the ground, none of this would be possible. From site prep to masons, carpenters, plumbers, electricians, painters and more, it takes real dedication and craftsmanship to build a quality new home.
So this Labor Day, remember the hands that upheld our Signature Pledge and Commitment to Quality to make your dream home come true.
Take a Break – You've Earned It
Don't let the last big weekend of the summer slip by without making awesome plans. Even if all you want to do is kick off your shoes and catch up on some well-deserved R & R in your luxury owner's suite. Read a book. Catch up on your favorite Netflix series. Sleep in or draw a steamy bubble bath. Do whatever it takes to relax and unwind.
But for those who are looking for a bit more action and fun in the sun, here are some fantastic ideas to take advantage of that extra day off work.
Suit Up & Cool Down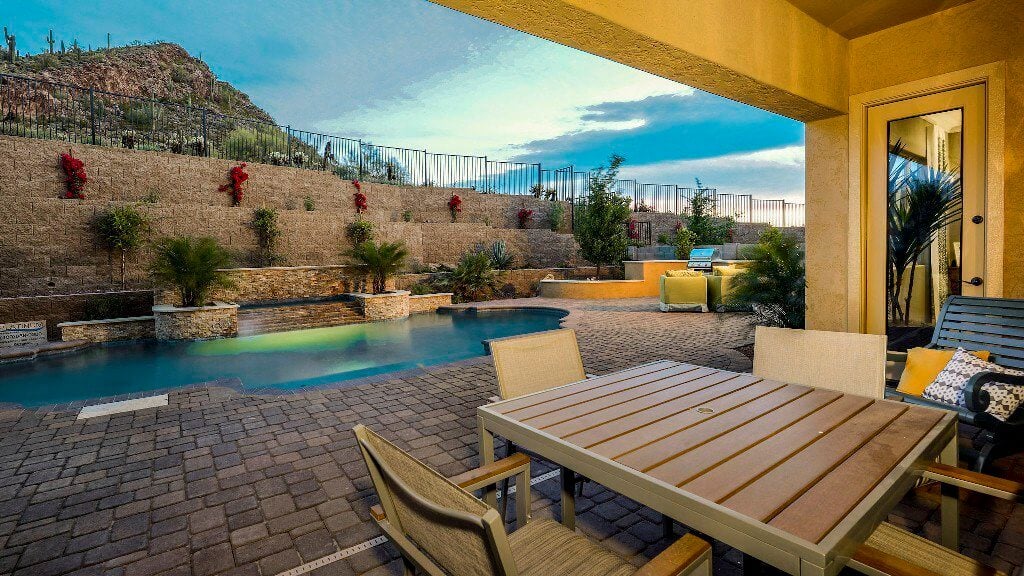 Many Taylor Morrison Divisions are located in warmer climates. Making swimming pools one of our most popular upgrades. New homes in Phoenix are particularly famous for boasting jaw dropping pools and you'll find impressive pools at our new home communities in Florida, Texas and California, too!
Get the most out of your investment by throwing a wet & wild pool party. Check out these tasty poolside recipes to take your food and drink to the next level. Your pool party will be the talk of the neighborhood.
Or head to the clubhouse for a day of splashing around at the community pool! Then once the sun goes down, enjoy a glass of your favorite wine by the fire pit.
Get Your Float On!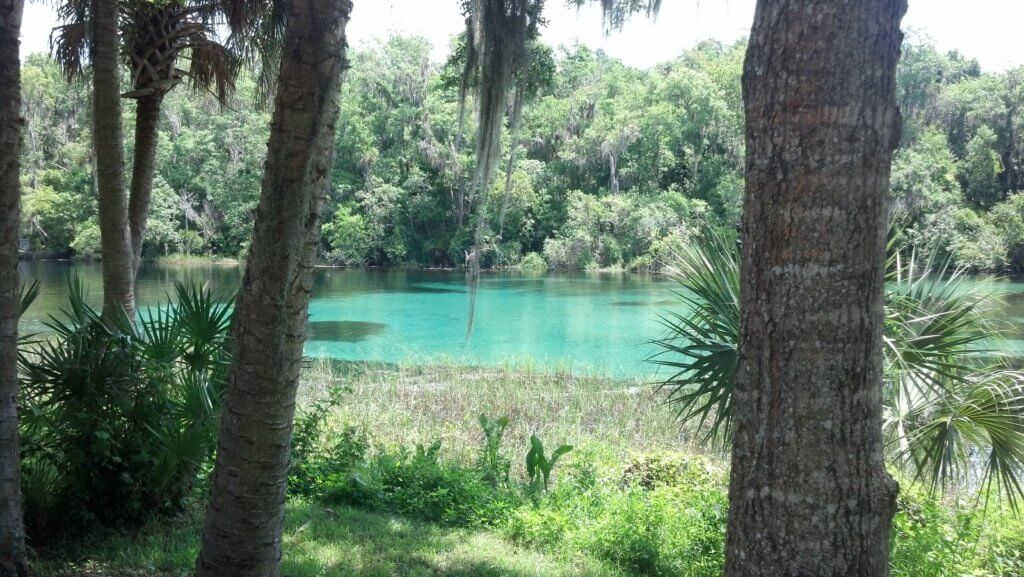 For those who prefer swimming au naturale, there's no better way to express your Americana than to load up your tubes and float the river. Plan a picnic or BBQ to seal the deal – don't forget to buy ice and pack the cooler full of summertime refreshments.
If the river's too chilly for your liking, head to your favorite local lake or grab your beach bag to get your toes in the sand ASAP.
Lions and Tigers and Bears, Oh My!
Say good-bye to summer sunshine by spending time with your neighbors in the animal kingdom. Check out our convenient Zoo Finder to locate furry friends in your neck of the woods.
A visit to the zoo is fun, educational and a great way to get some exercise as you stroll from exhibit to exhibit. Be sure to consult your local zoo's events calendar to check for special happenings over the holiday weekend. If you're lucky there will be babies to see!
Pick Up Tickets to a Baseball Game
Partake in the national pastime at a major or minor league park near you. Cheer on the boys of summer as your favorite team prepares for the final stretch before the playoffs. Many teams host special events over Labor Day Weekend, check your local schedule for details.
Pitch a Tent & Build a Campfire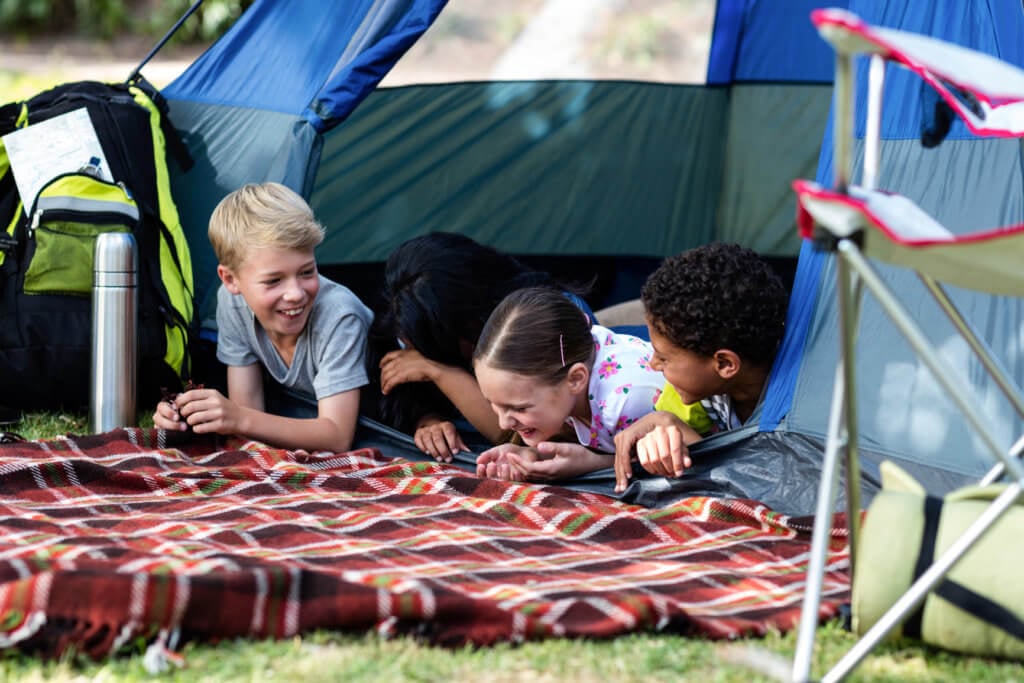 Visiting a National or State Park over Labor Day Weekend is a time-honored tradition. Express your love for the great outdoors and soak up gorgeous views of America the Beautiful.
Make it a day trip or turn the adventure up a notch by camping out under the stars. Use this easy-to-follow Camping Vacation Packing Guide as a checklist to make sure you don't leave the wiener roasting sticks at home. You can also check out Camping USA to find additional campgrounds.
Pro Tip: If the kids are chomping at the bit to hit the woods and you just aren't feeling it, check out this fun post with creative ways to create a camping quest in your own backyard.
Embrace Change
Given how hard it is to get kids to put down their phones these days, perhaps a better strategy when mapping vacation plans is: "If you can't beat 'em, join 'em!"
Here's a fun and creative idea to get grumpy teens interested in a weekend getaway with mom & dad. Promise a slough of new Instagram followers by heading to selfie hot spots near you.
It's a great way to be mobile in more way than one.
Go Fishing
Few things in life put a smile on your face – like dropping a line in your local lake, river or stream. Fishing is good for the soul and good for your stomach, too! (If you get lucky).
But even if you don't fill the boat with fish, there's something about a Labor Day Weekend fishing trip to put the icing on the cake at the end of summer.
Be a Homebody
Let's face it, the one downside of traveling over Labor Day Weekend is the traffic. Beat the crowds by hosting a barbecue on the back deck. Invite your friends and neighbors or keep it low key with the fam. It's up to you.
And we won't tell anybody if you choose to use the 3-day weekend to catch up on home maintenance:
Keep on Truckin'
Remember that Labor Day is more than just a fabulous excuse to tow the boat to the lake. It's an appreciation for the hard work you do all year long and a chance to take a little break from the grind.
From all of us at Taylor Morrison, we tip our hats to you for putting out the effort and keeping our country running strong! Have a safe and happy Labor Day with the ones you love.